Do you wonder why your makeup lasts longer when a makeup artist does your makeup? Well, the secret might just be simple, SETTING SPRAY. Setting spray is without an iota of doubt one of the must-have makeup products.
The truth is, nobody likes when you spend hours doing your makeup only to go outside the sun or probably dance resulting in sweating and total collapse of your entire makeup. This is where the need to embrace setting spray comes in. Asides knowing how to do your makeup the right way, one key product in making your makeup last all day long is setting spray.
One that has become a best seller setting spray and very talked-about among beauty influencers is the Urban Decay All Nighter Setting Spray.
Urban Decay created this magic product in partnership with one of the best companies that deal with setting spray specifically, Skindinavia. Before releasing this product, urban decay conducted a study, testing the result of this setting spray with 50 people for 7 days. 80% of these people said their makeup lasted for over 16 hours and not just that, they said it looked better as well.
Finishing your makeup with this setting spray as said by users would change your makeup game entirely. People have testified to the fact that their makeup stayed for over 16 hours just because they made use of this setting spray. Some said they cried and even went through childbirth and their makeup was still intact. This product has gathered over 1000 five stars reviews on the official website.
How Urban Decay All Nighter Setting Spray Works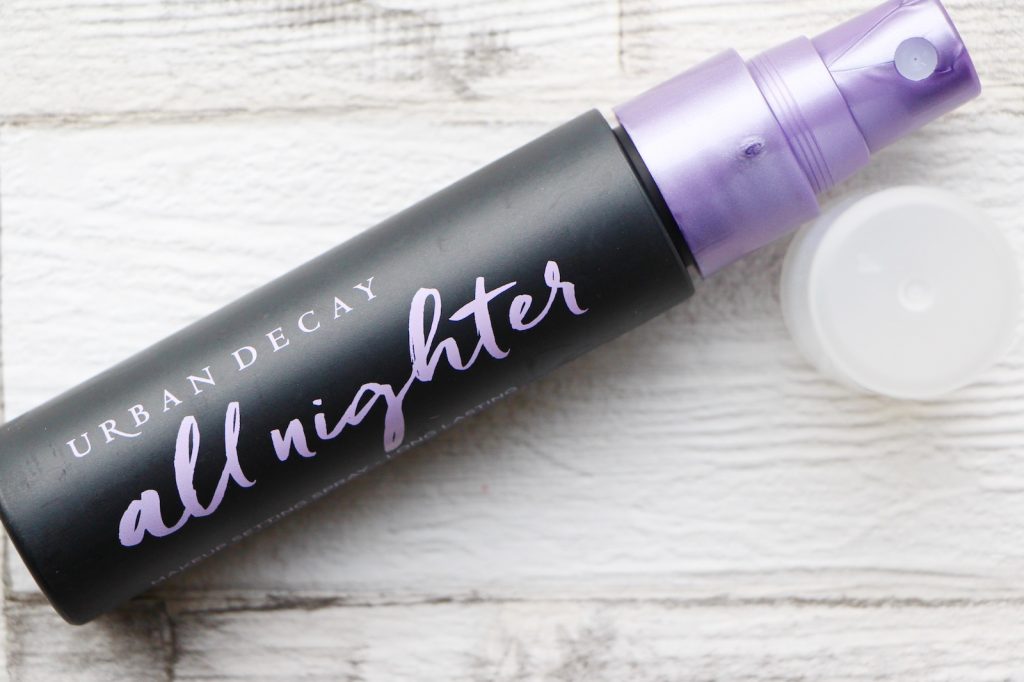 Urban decay all nighter setting spray works by reducing the temperature of your makeup, it gives your face a cooling effect that makes your makeup last all day long without caking or breaking.
How To Use Urban Decay All Nighter Setting Spray
You can use it in either or all of these three ways
Spray to reduce the powdering effect on your face after

baking

Spray all over your face as the last step in your makeup
Spray before your makeup to hydrate your face
Remember, every step in your makeup routine is important; how you take care of your bare skin, your choice of primer, choosing the most suitable foundation for your skin type whether oily or dry and overall makeup application.
Personally, I have used this product on a client for a photo shoot at the beach. We were out under the sun for over 6 hours and the makeup stayed intact despite the fact that she got sweaty at some point.
How Much Is Urban Decay All Nighter Setting Spray
This bomb product is $33, might seem a little pricey but it's a full-size bottle. For the kind of work it does, in my opinion, it worth every penny. It's also available in smaller sizes and the little travel size as well.