Basic Introduction To Makeup – Ebook 📚 + Videos 📹
Hi, Lovelies!
I am Omowunmi 'Mimie' Idowu. A makeup artist based in Lagos state, Nigeria.
I have compiled this material for newbies and makeup enthusiasts to have something to kick off with when it comes to makeup.
The ebook contains a basic introduction to makeup in general, makeup glossary, common makeup tools and their uses, and also makeup how to's with practical video examples.
I believe this should be enough to get you started on little makeup details you might have been having problem with.
Table Of Content
General Introduction




Makeup Glossary




Common Makeup Tools & How To Use

 Eyes (With Practical Videos)


– Brows




– Eyeshadow




– Eyeliner  & Mascara

Face (With Practical Videos)


– Foundation Application




– Highlight & Contouring




– Moisturizer & Primer




– Blush




– Powder

Lipstick (With Practical Videos)

Golden Makeup Rules

Rounding Off

Closing Salutation!
Disclaimer
Life continually undergoes changes, so,  the author reserves the right to update (or otherwise) this e-book based on new information at her disposal. Therefore, this booklet should not be construed as a substitute for any professional advice or training pertaining to this subject.
The information presented in this e-book, wholly represents the views and knowledge of the author (Idowu Omowunmi, Mimiejay) as at the time of writing.
This ebook is meant for absolute beginners and makeup enthusiasts. However, pro makeup artists can have one or two information to take home from it.
How To Download
First off, Click here to subscribe to my youtube channel in order to have access to the practical videos that accompany the ebook.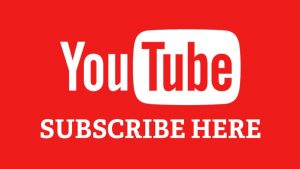 Input your email in the field below to download the material. The material will be automatically sent once the email is confirmed. If you use Gmail, kindly check the promotion/updates tab. As of last resort, check the spam folder.
[mailpoet_form id="4″]
Alternatively, you can Contact Me to get the material.