Truth be told, no matter how much this current global pandemic is taking its toll on our lives as a whole, we have got to admit that it has done some good too no matter how little. I mean, we are now forcefully confined to our homes and have no choice but to fit into routines that we never imagined. Be it taking your skincare more serious, working out more often, eating more healthy
When it comes to my skincare routine, I'm usually consistent with products, however, sometimes, there's usually need to swap some products once in a while and replace with another one this is because using the same products for a long time, my skin gets too used to it begins to look like the products aren't working. So to prevent the skin from getting used to your skincare products, you can shuffle them around.
I did this recently and I found some gems, I mean, I discovered some beauty products (Skincare, makeup and even perfume) that have left me feeling good and brand new so I'll be sharing my favourites amongst them with you in this article.
I've been so obsessed with these products and even though I might be replacing them later, I'd definitely add them back in the next swap. I am definitely open to recommendations from you guys and would love to hear about any "must try" beauty favourites of yours as well, but for now, tell you what? why not grab a drink, get cosy on your couch or bed and let's have a run through my beauty favourites of May!
1. The Body Shop Juicy Pear Body Butter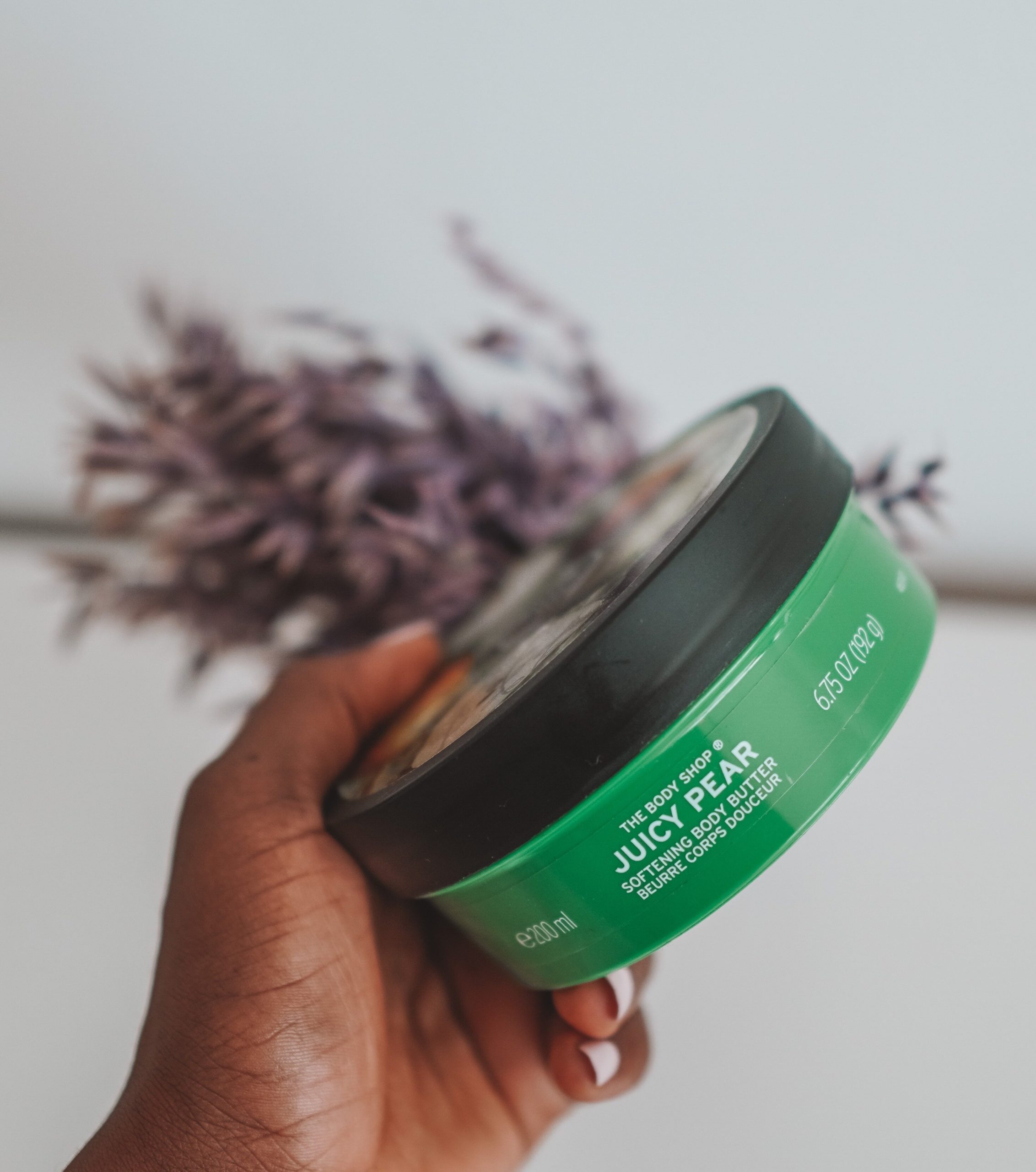 I'm one of those people whose body itches a lot just after shower, because of this, I always need cream or body butter that deeply moisturizes. I came across this on my birthday and I haven't looked back since then. As a matter of fact, as I write this, I just placed an order for another one. No exaggerations, but this just leaves me feeling really good. It leaves my skin feeling softer and fresh plus it smells so nice and I feel moisturized throughout the day! Definitely a must buy in your beauty shelf!
2. ZO Skin Health Exfoliating Cleanser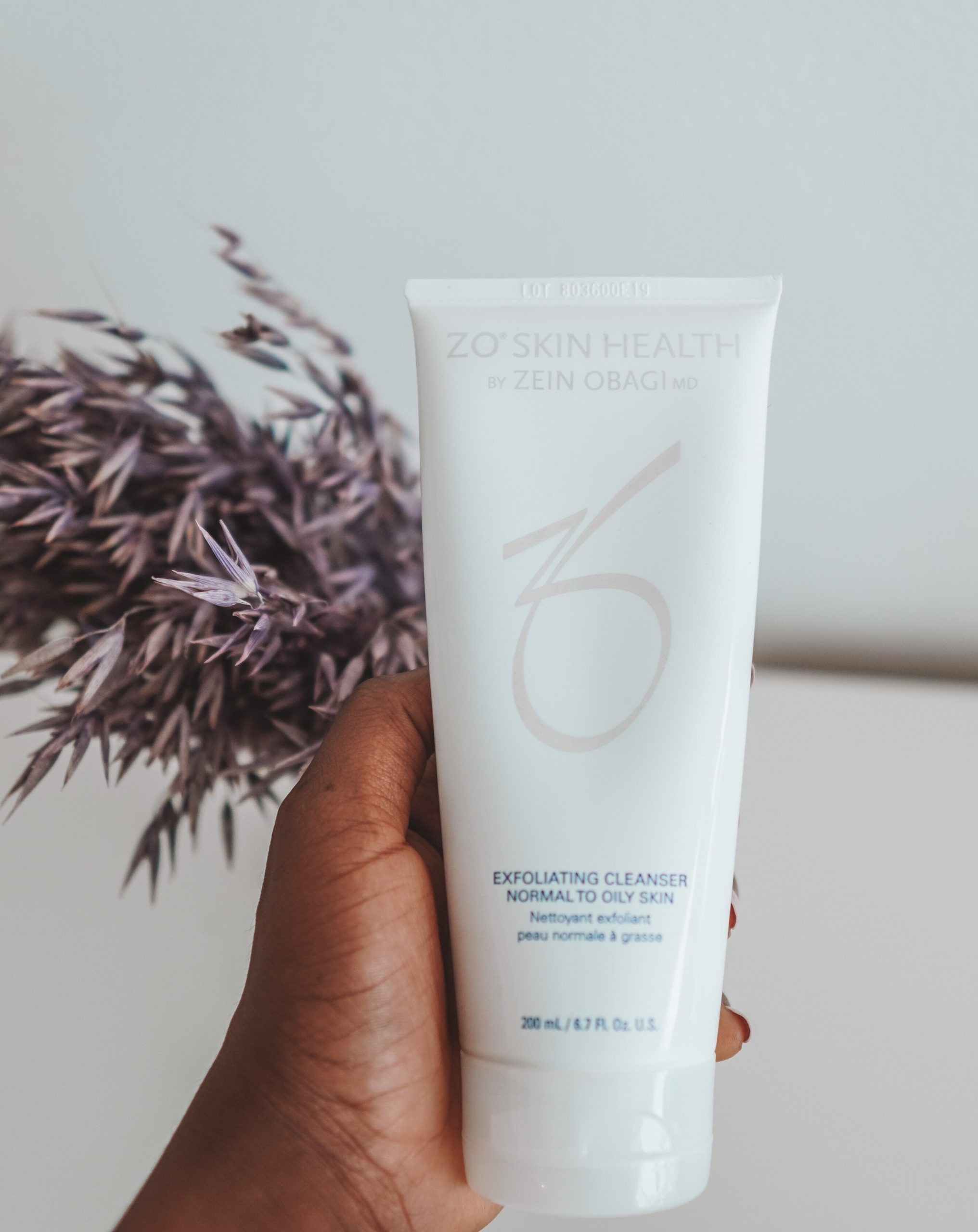 The first step in my skincare routine is cleansing. Back story, I have a pretty oily skin that is prone to acne. Although my skin has been on it's best behaviour of recent. I got introduced to this brand in April and I have quite a number of products from the brand. This cleanser happens to be my favourite among them.
Using this cleanser, I'm able to skip daily exfoliation with my Dermalogica daily microfoliant. It gets deep into my pores and draws out all the impurities leaving my face super clean without stripping it off the natural oil. My skin also feels really soft and
3. Clenziderm Pore Therapy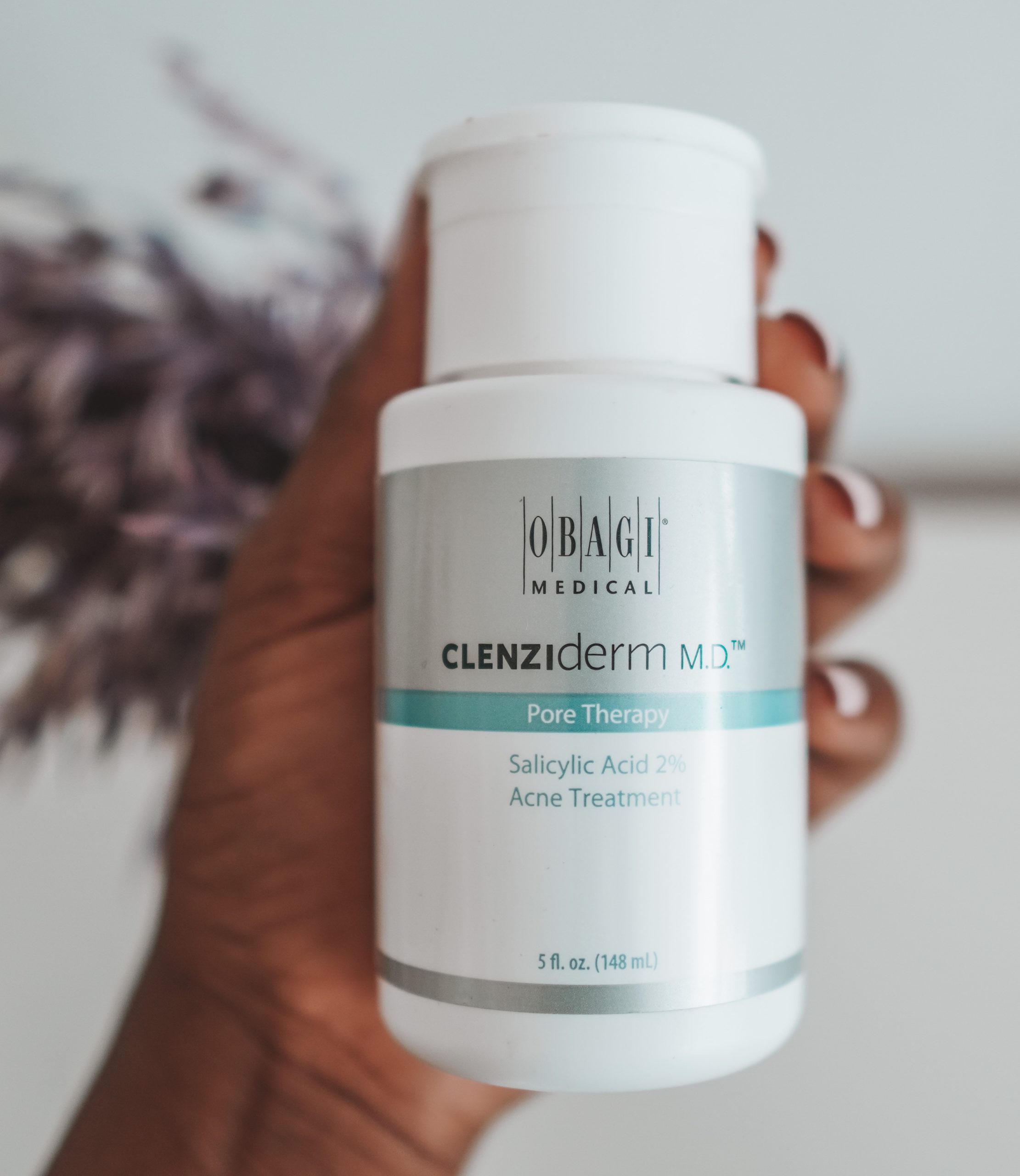 I went for a facial sometime in April and my dermatologist recommended this toner. I'm on my third bottle now. This toner is the truth guys. It's a salicylic acid toner which means it's a product perfect for acne-prone skin. Tell you how good this toner is, when I use it at night, if I have a pimple, by the following morning it's significantly reduced and even dried up in some cases. I use this primarily on most nights.
It's like whenever I use it, I can almost feel my pores opening up and getting cleaned out; my acne has improved too coz my pores have reduced in size also. It has a tingly feeling that I love, it makes me feel the toner actually working, lol.
4. Pixi Glow Tonic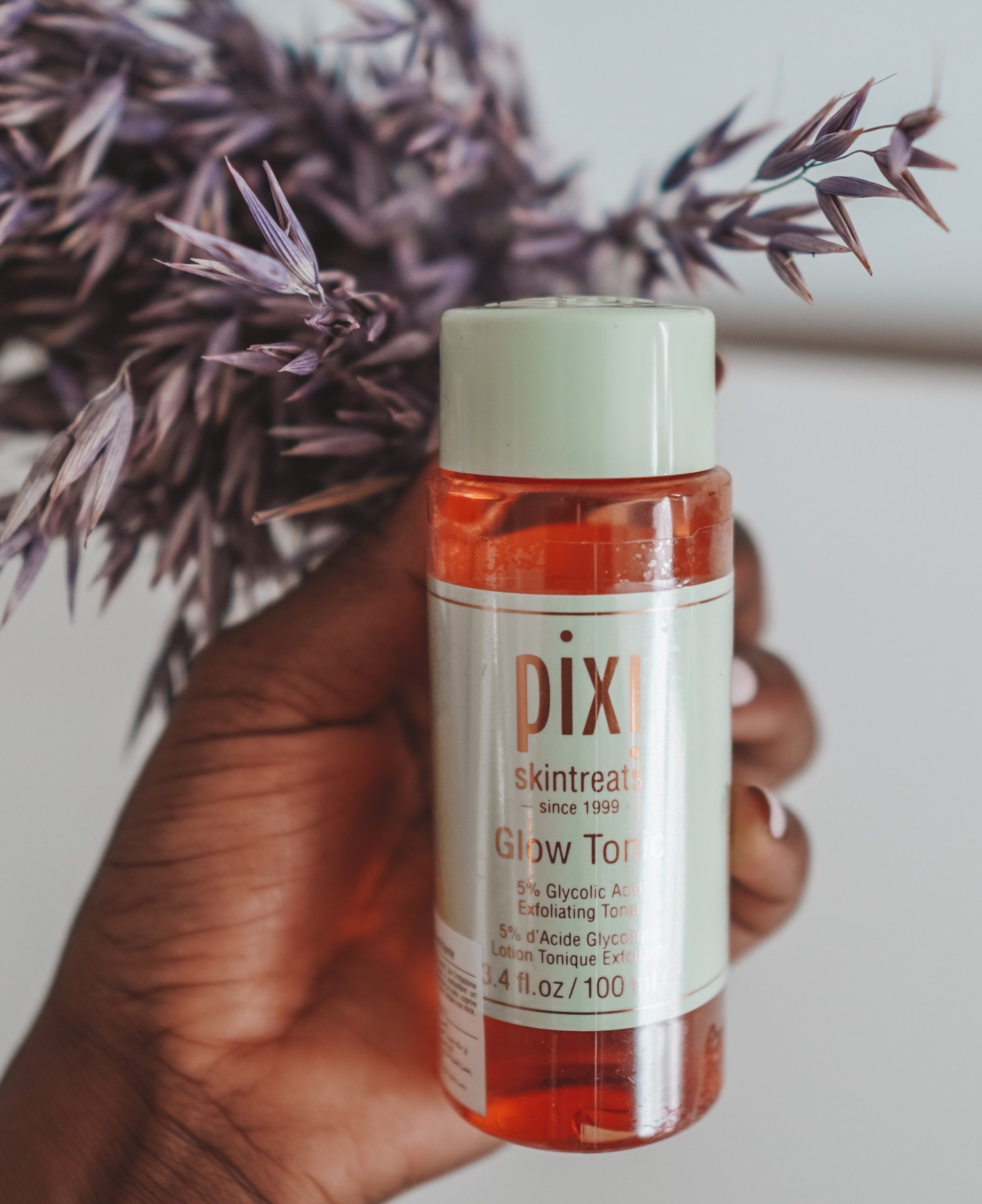 This is another toner I absolutely love. I mean, Pixi toner is one of the highly spoken of toners. I use this usually in my morning routine and the Clenziderm pore therapy at night. It is hydrating and doesn't leave my skin looking very dry. It has also helped to keep my pore and pimples at bay and maintain a glowy, smooth skin.
5. The Ordinary Hyaluronic Acid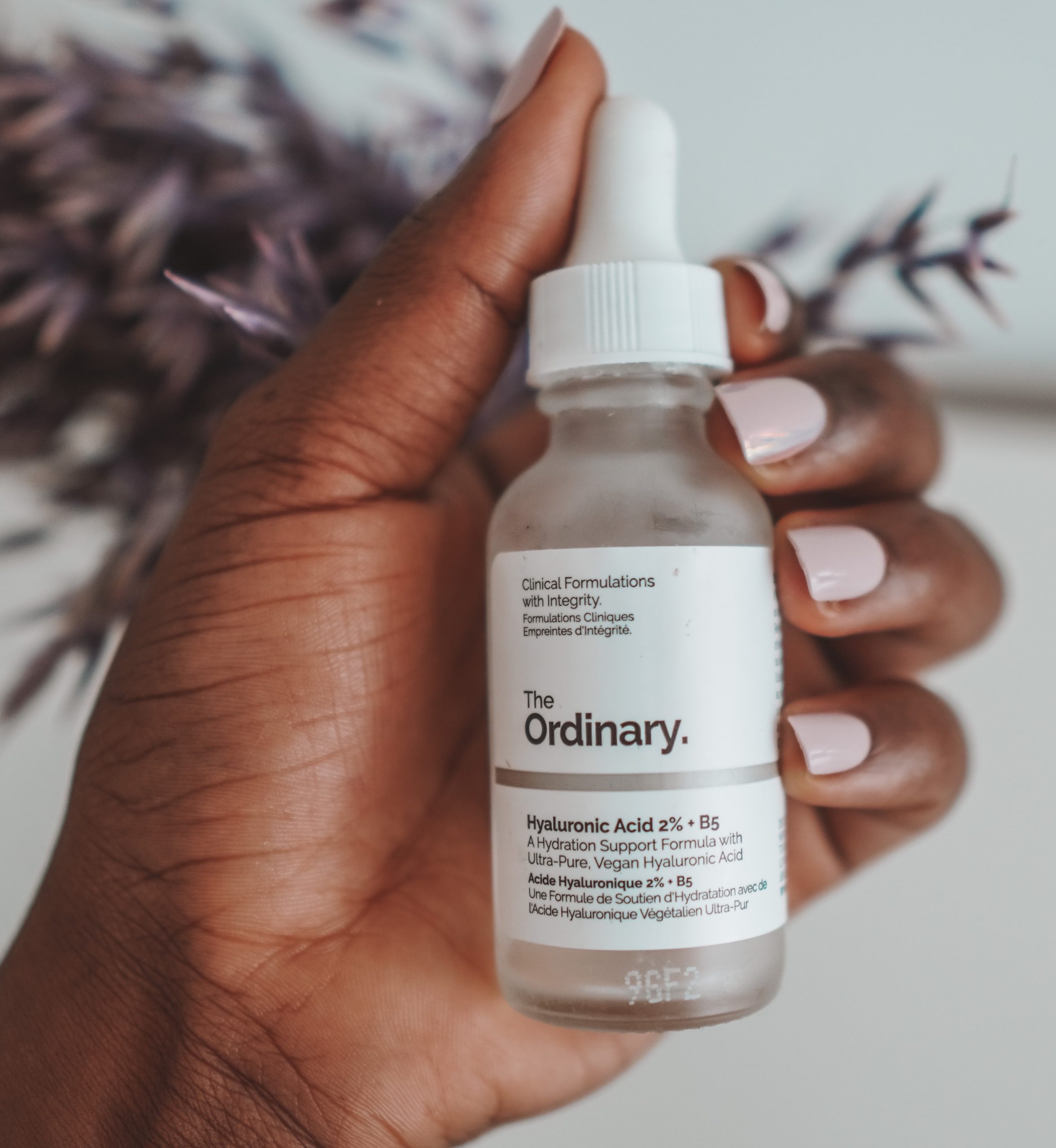 My favourite product from The Ordinary has to be the Hyaluronic Acid. You guys already know how much I love The Odrinary products and i have couple of reviews on the Ordinary products on the blog already. Hyaluronic acid should be a staple in anyone's skincare routine and this one happens to be my favourite.
My skin looks and feels much more plump, hydrated and brighter. The dullness of my skin has reduced greatly. I use this after washing my face in the morning and at night and since it's a serum, I let this sit on my face to soak in for about 2 minutes, and then use my other serums and then moisturiser.
6. Christian Breton Hyaluronic Acid + Argan Serum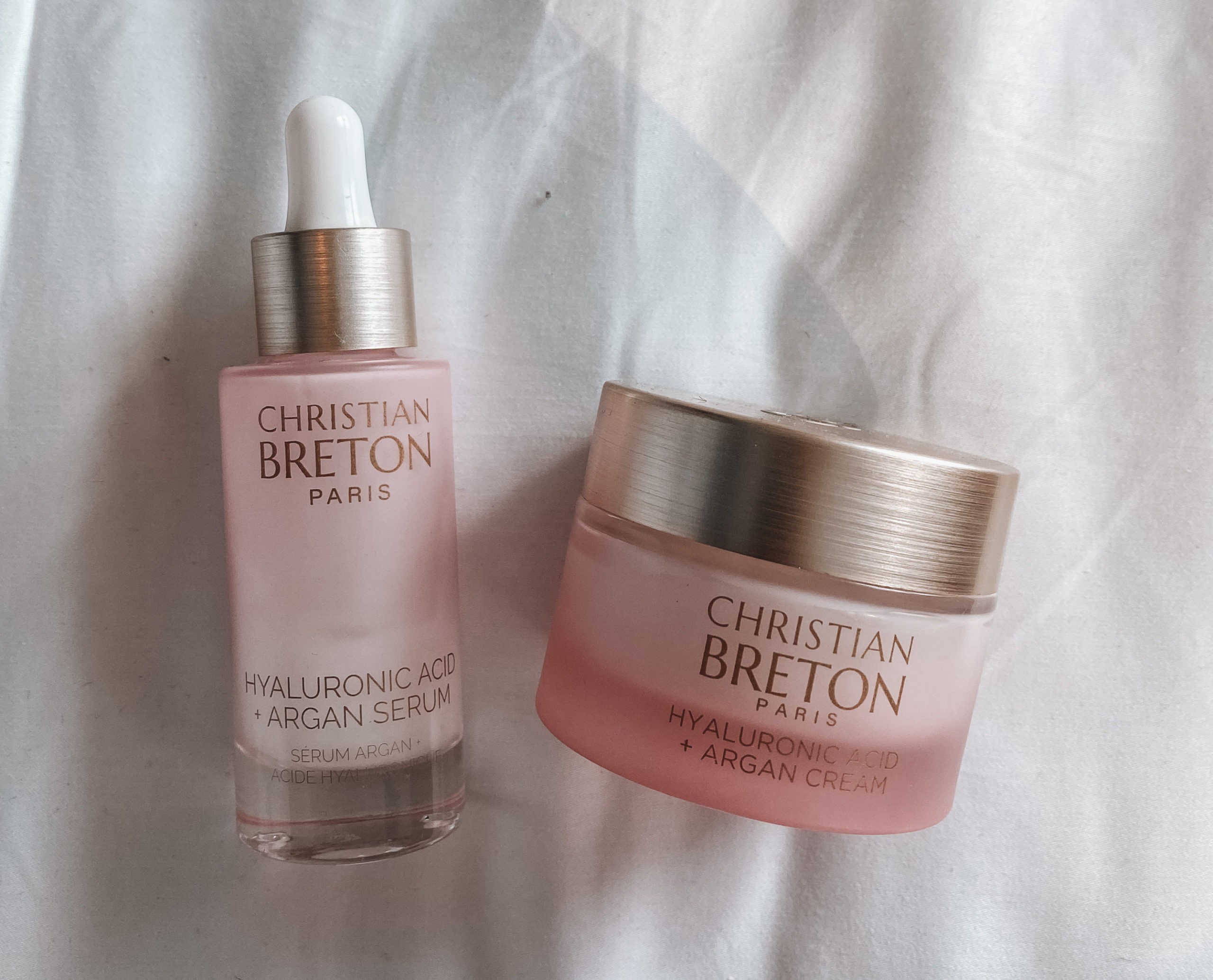 I live in Dubai and at a time I ran out of my The Ordinary Hyaluronic acid, I needed an alternative. I was recommended this brand by a skincare expert and I decided to try it. Turns out I absolutely love it. I like this one because it's like a light cream, it is very moisturizing and has a very great and not overwhelming scent. In addition to this, I got the Christian Breton Hyaluronic Acid + Argan cream from the same line and I use both of them, they both leave me with perfectly hydrated and radiant skin
Although it is quite pricey, it is worth your coins, both of them. The consistency is thicker than the one from The Ordinary, looks like a moisturizing cream but it absorbs within seconds. I massage it for a couple of seconds and leave it to do its magic.
7. Embryollise Stick Levres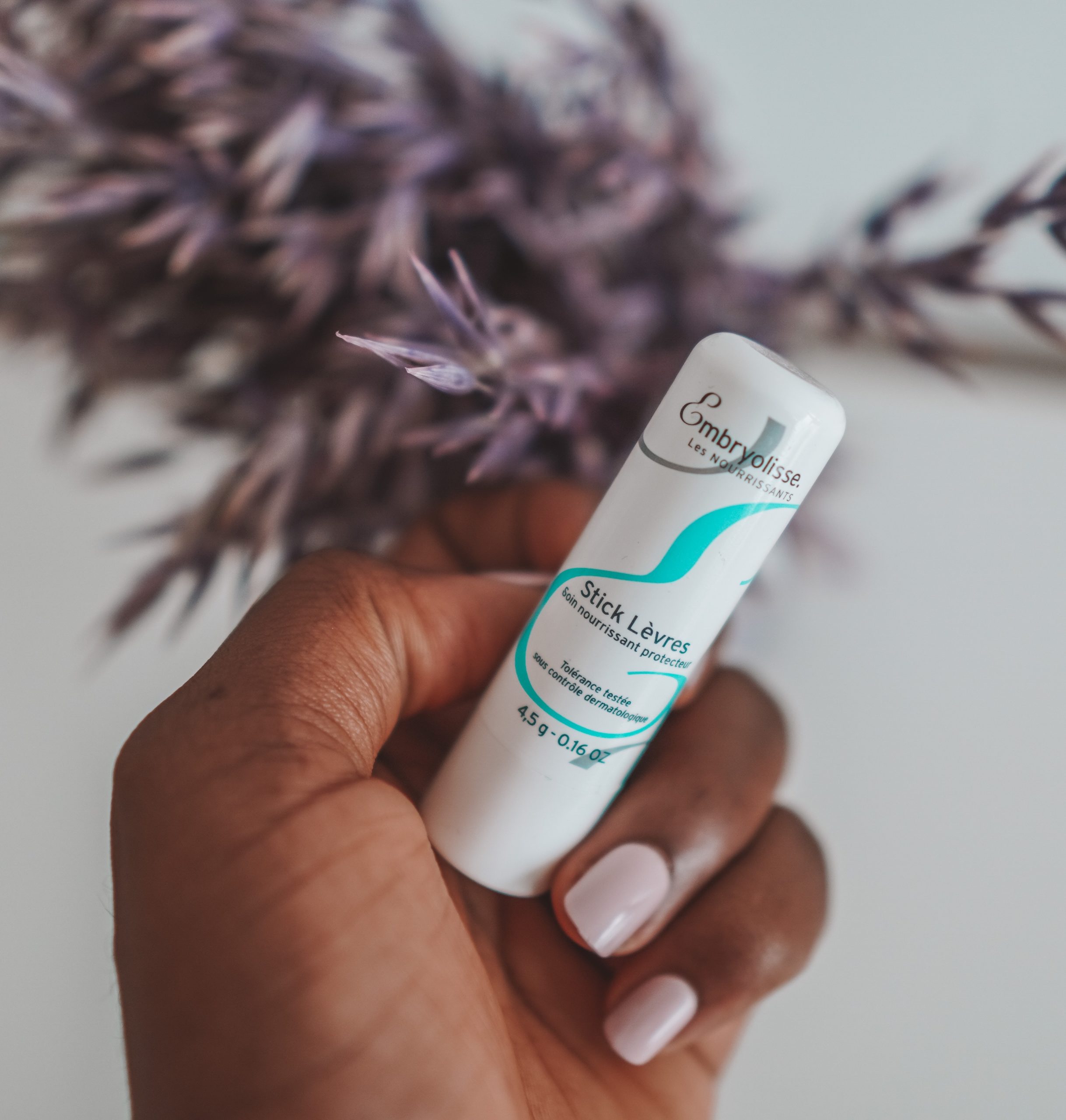 Anyone who has used the Embryolisse Lait-Crème Concentré can testify that this is a very good brand. When I saw that they had a lip balm, I knew I had to try. I always have a lip balm in my purse and this one has been my go to of recent.
I mean, there isn't much to say about a lip balm but this one does its job well and is my favorite go-to whenever my lips feel chapped or dry. What makes it stand out for me is that it's one of types that doesn't mould on my lips to give this annoying white stuff. It stays smooth all the way. It contains vitamin E and deeply moisturizes your lips leaving them soft and attractive.
8. Ysl L'Homme L'intense Perfume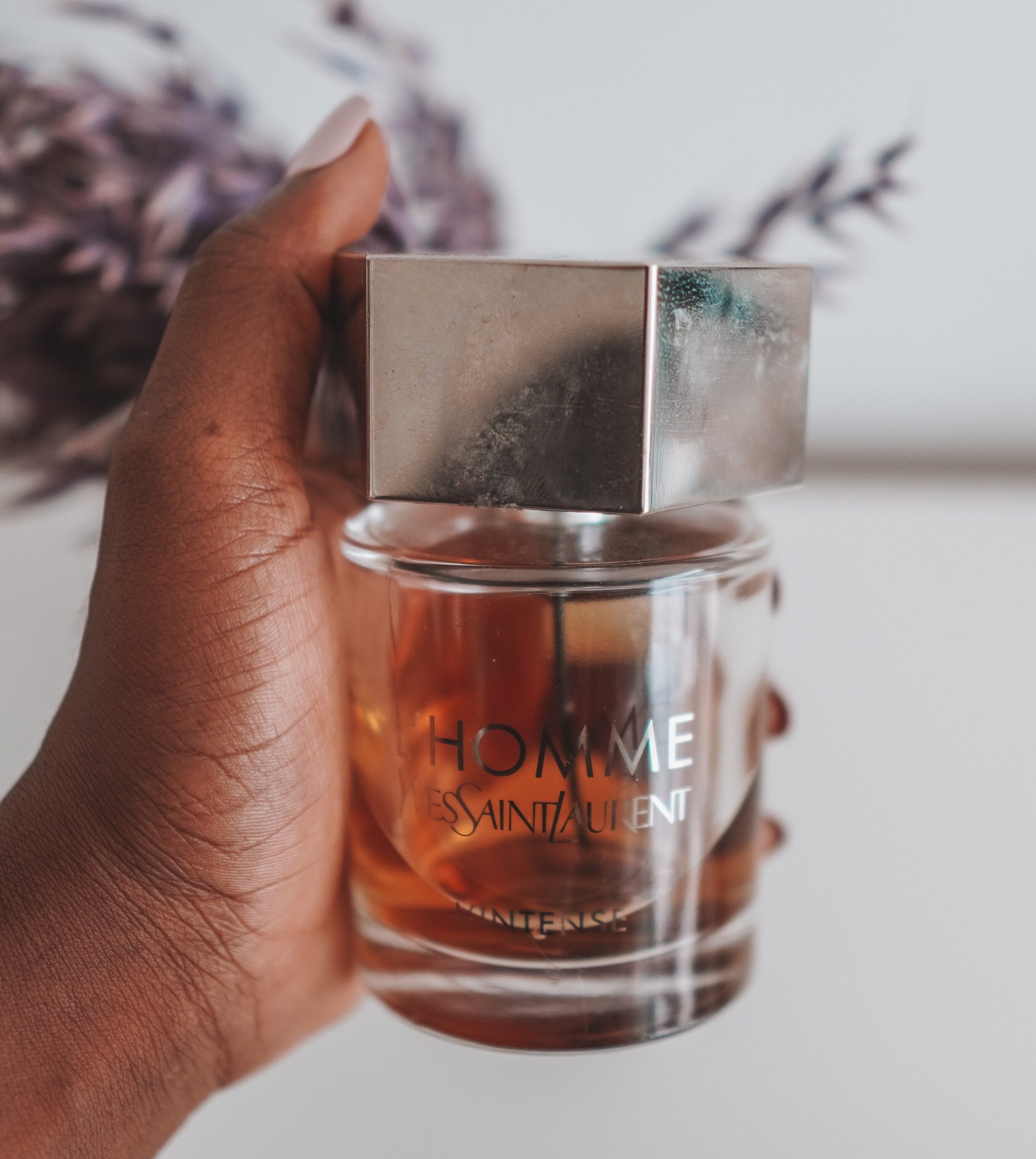 Don't tell me, I know, this is a men's perfume but I just love it! As a matter of fact, it was my boyfriend's. He decided to leave it for me after seeing how much I love it. Next to skincare, I can say I'm a perfume junkie and this one is definitely one of my favorites. I used it a lot in April hence, it's appearance on this list. If you like woody, citrus, spicy and floral scents, you might like this one, it's a mix of all.
It might be a little bit pricey (relatively) but it is worth it! Just two squirts on my wrist and neck and I am good to go! It lasts throughout the day and leaves you smelling like a million bucks! Literally.
9. Rimmel London "OH MY GLOSS"
Rimmel London is one of my favorite drugstore makeup brands, they have really good and affordable products. When it comes to lipgloss, my Fenty Beauty lipstick would always top the list but I run out of it very quick and dang, we know it's not on the cheap side. I needed a cheaper alternative that I can alternate with and so I got this one.
I got the shade 'Go gloss or Go Home" and I totally love. I love the colour of this, it's a nude, natural colour with a slight tint of peach. It's creamy, moisturizing, non-sticky (that's a turn-off for me lol) and gives that desirable shine we all want. It comes in 15 shades also.
OK!! That's it guys, my beauty favorites for the month of May! Let me know if you'll be willing to try out any of these products and if you already have tried any of them.
Till we talk again next time
Xoxo, Mimie Jay 💜