There is a silent debate about whether or not eye creams are important or even necessary in a skincare routine. Let's face it, you must have asked yourself once after stumbling on an article like this if eye creams are effective and worth the extra spend. Some people believe they only give you the placebo effect, a ploy by manufacturers to make you buy extra skincare products, while others genuinely believe in its effectiveness.
I mean, "do they actually make you look well rested even after 3 hours of sleep?"
Well, I'm here to tell you that the answer is yes. In my humble opinion. And this is coming from someone who debated for a long time to hop on it, tried several eye creams and now can't do without it.
Yes, a good eye cream will go a long way and do the most for you. Emphasis on 'good'. Eye creams come packed with different ingredients that boost the skin's appearance and also help to relax the muscles and blood vessels around the eyes. Read on to know more about why you need an eye cream, what you should look out for in eye creams and some eye creams that come highly recommended.
Why Should You Get an Eye Cream
?
Most people don't know the importance of eye cream, hence, they don't see the need to get one. As I've said earlier, you really do need an eye cream and here's why;
1. Consistent use of an eye cream helps to reduce the dark circles around your eyes over time. For many people, stress and sleep deprivation are easily seen on their face just by looking at their eyes. Dark circles are an easy way to tell that you need more rest than what you are getting, but in situations where you can't, then what happens? Eye creams are the simple solution to that, and without having to use so much makeup too.
2. A lot of eye creams contain anti-ageing ingredients that combat the signs of ageing. You can banish wrinkles, crows feet and other signs of ageing just by applying an eye cream consistently.
3. You protect the most sensitive and delicate area on your face (around your eyes) using an eye cream. The area around the eyes is the most sensitive part of your face because the skin is delicate and the layer of skin in this area is thin. All these make it prone to environmental damage, and a good eye cream gives this area an extra layer of protection.
Now you know why you should get an eye cream, but another question is WHO should use an eye cream.
Who Should Use An Eye Cream?
Pretty much any adult, in fact, there are some eye cream formula for teenagers. It's believed that once we enter our twenties, our skin's barrier and protective layers begin to decline, especially as we grow older. So, as early as your twenties, you should include an eye cream into your skincare routine.
You should not wait until you're well advanced in age, or have the notion that it is only for much older people. Eye creams can also fight against premature ageing, and this can happen to anyone, at any stage, even from your early twenties.
Okay, I've been going on and on as to why eye cream is important and who should get one. These basic grounds needed to be covered, but now let's get to the good part – the list of eye creams that will do the most for you.
The Best Eye Creams That Work
When shopping for skincare products, the ingredients are the most important things to look out for. No single product can contain all the ingredients you so love or need, but then a lot comes packed with a combination of ingredients that gets the job done. Generally you should tend towards eye creams that contain Hyaluronic acid, Peptides, retinols, sunscreen and antioxidant
Various products have ingredients that tackle different problems. So, shop for products that have the ingredients you think your skin may need, depending on what the peculiarities of your skin needs. Let's get right into it, shall we?
1. RoC Retinol Correxion Eye Cream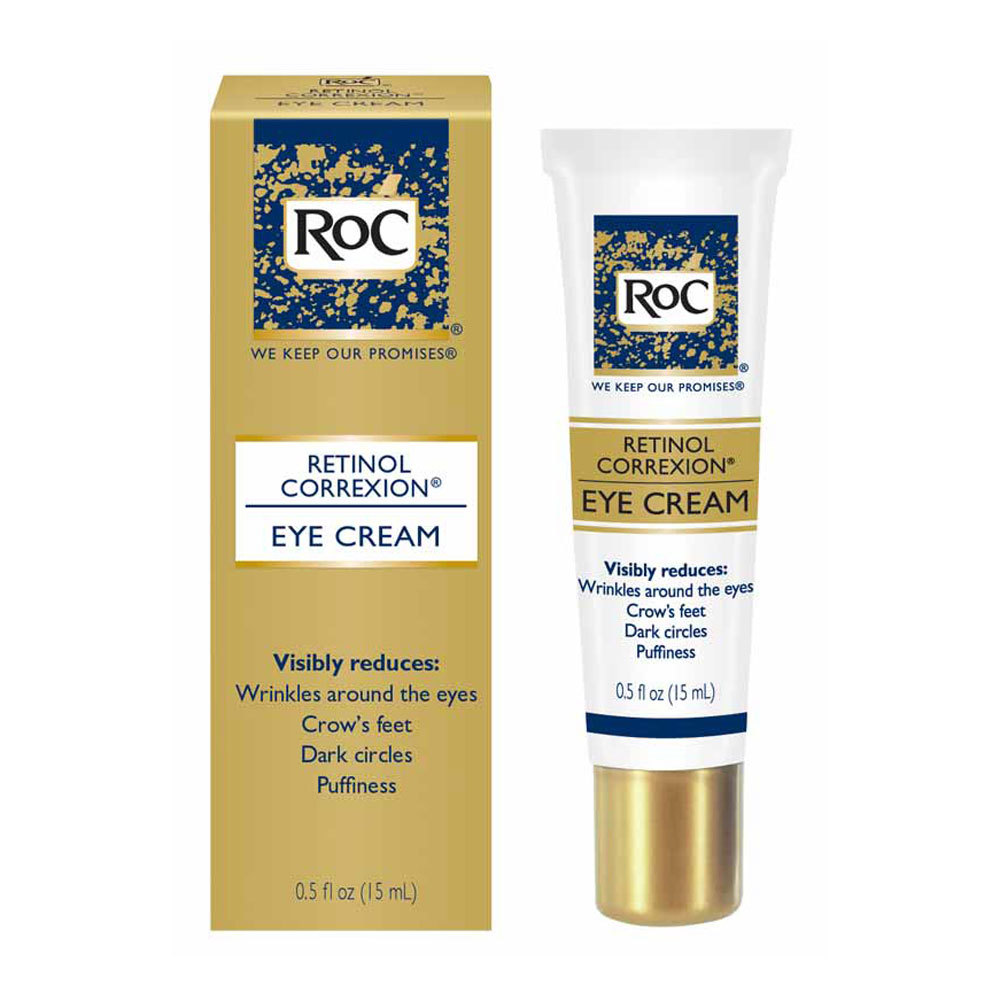 The first cream on the list is an all-time favourite. It is recommended by dermatologists frequently and deals with wrinkles, puffiness, and dark circles. It is affordable, non-comedogenic, lightweight, and comes packed with retinol.
2. OLEHENRIKSEN Truth Banana Bright Eye Crème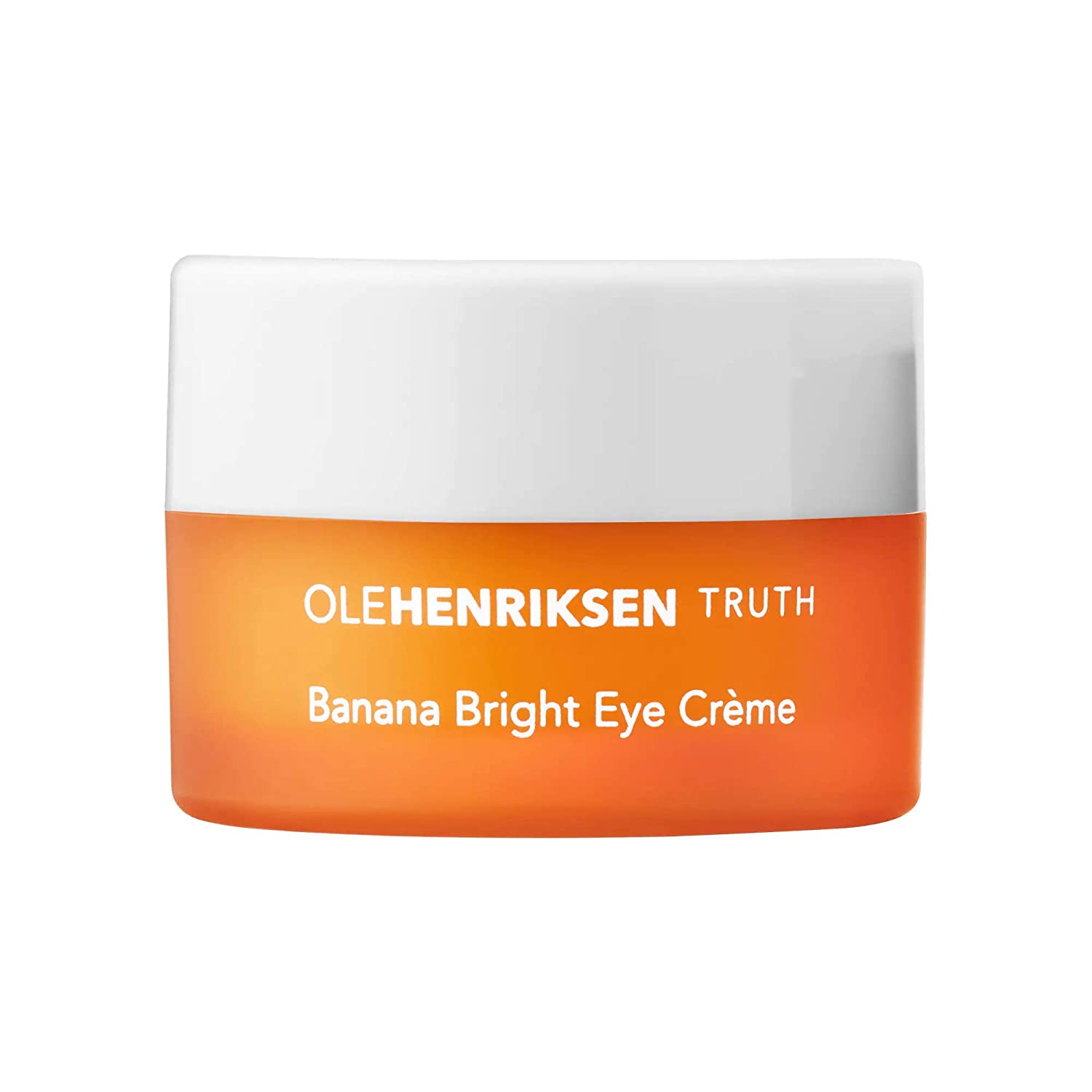 Although there is no banana in this all-star favourite eye cream, the name comes from the double effect it gives. It not only serves as an eye cream but also as a colour corrector. The yellow tint present in this cream allows it to conceal shadows, pretty much like the banana powder used by makeup artists.
Some of the star ingredients include collagen for improved skin elasticity and vitamin C to brighten the eye area. During the clinical study, it recorded a 94% success score among 37 women who experienced an average 40% improvement. It is an eye cream that stays true to its promises of brightening your eyes, tackling dark circles, and targeting fine lines.
3. Tatcha The Pearl Tinted Eye Illuminating Treatment

Just like a tinted moisturizer but only better, the pearl extracts in this cream takes care of thinning skin- which worsens dark circles, pigmentation, and also brightens. The niacinamide helps make firm the skin found on this part of the face. There are three different shades to choose from, and a little product does the trick.
4. Neutrogena Hydro Boost Eye Gel Cream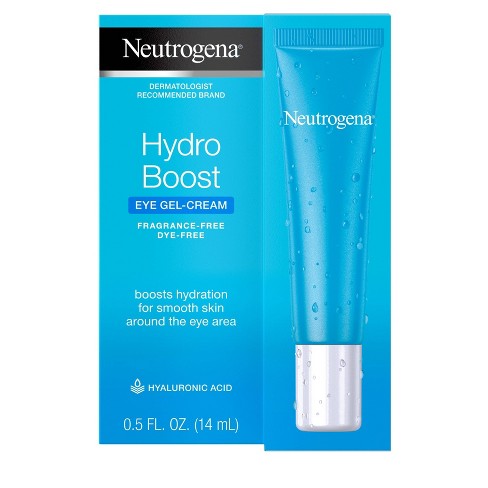 It's no secret Neutrogena has one of the best formulas, and the brand delivers exactly as promised. The eye cream has a gel-like texture that is absorbed quickly into the skin, keeping the delicate skin around the eye moisturized. It is oil-free, suitable for sensitive and oily skin, and does not have a fragrance.
5. Olay Eyes Brightening Eye Cream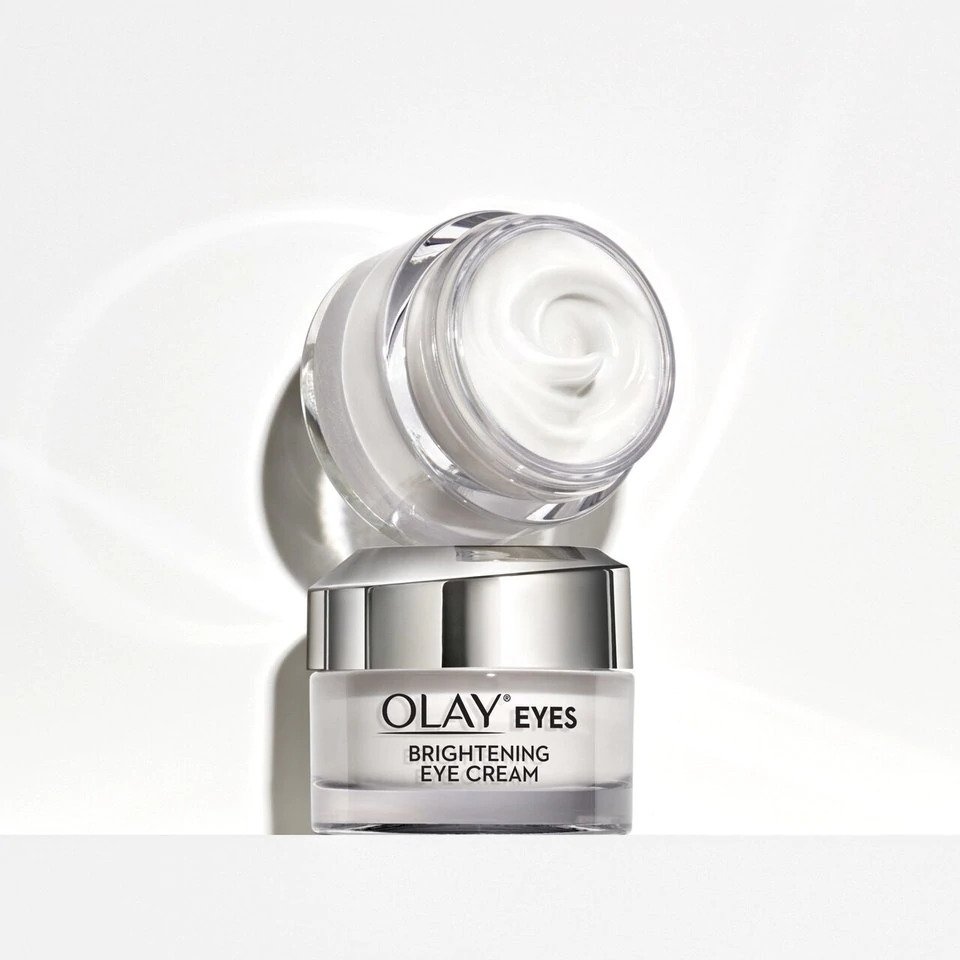 See visible results within second of using the OLAY eyes brightening eye cream. It has light-reflecting minerals which give it a makeup-like effect and conceals blemishes instantly. It makes the skin firmer over long-term use and is one of the most loved formulas amongst consumers and testers.
6. SkinCeuticals Physical Eye UV Defense SPF 50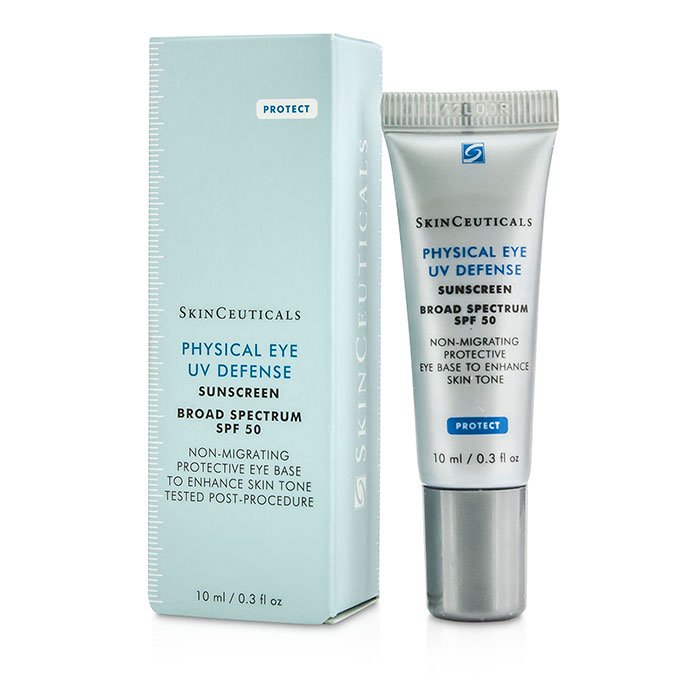 There is nothing better than an eye cream that gives you that extra added protection. SPF is very important, but not many products come with this special ingredient. The SkinCeuticals is an exception and contains SPF 50 to give you the maximum protection against sun damage.it also has a brightening tint to even out your skin tone, and ceramides to boost hydration.
7. Peter Thomas Roth Vital-E Microbiome Age Defense Eye Cream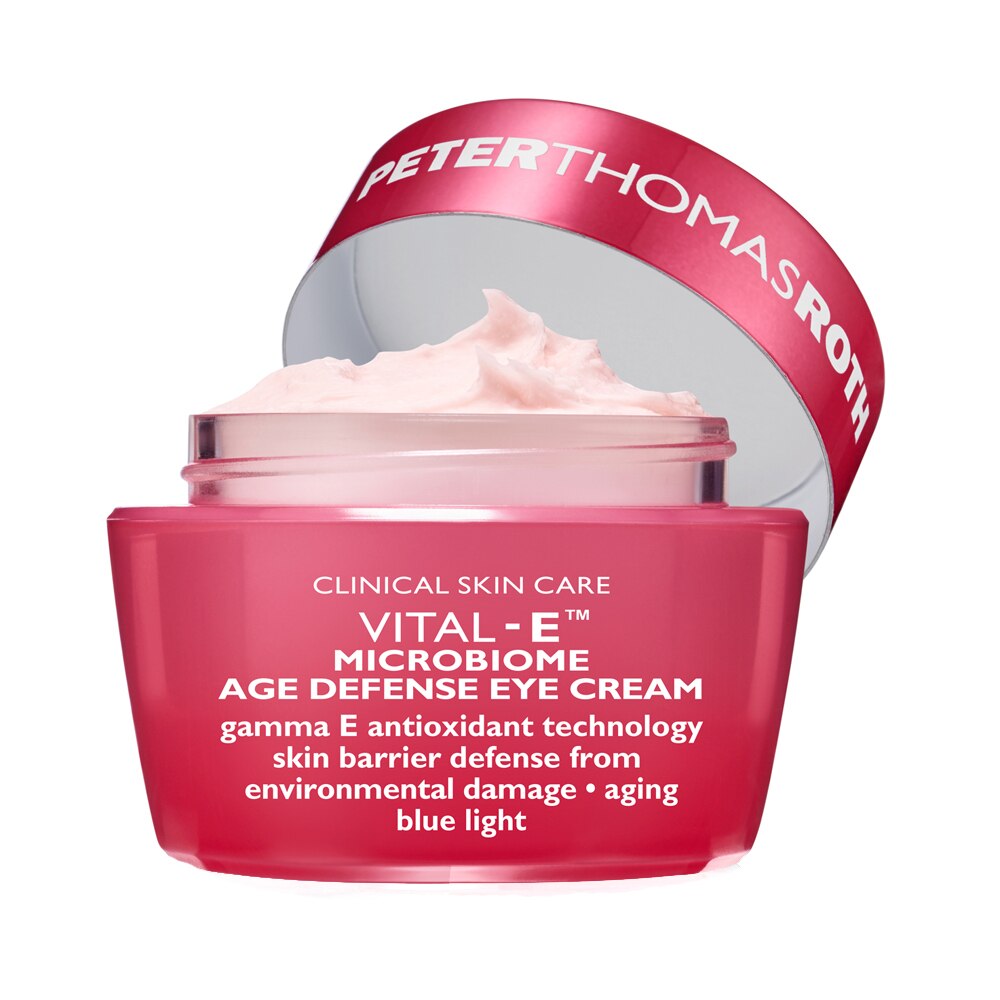 With a special blend of antioxidants, this cream definitely does the most for your eyes. It also contains hyaluronic acid to brighten your skin, caffeine to reduce puffiness, ginger root extracts protect against free radical damage and boosts your skin's hydration. All you need is a little of this product, and you are good to go.
Applying your eye cream is just one of the few steps in a skincare routine, so you should have one to give your skin extra reinforcements. If you are lost on where to begin, you can try the ten steps Korean skincare routine. You can also check out other methods to conceal those dark circles.
Finally, remember to be patient. Not all products will give results instantly, and some take prolonged use to have a long-term lasting effect. That being said, don't forget to grab an eye cream on your next beauty and skincare shopping trip.