If you follow me or follow my makeup page, you'll know how much of a Zaron babe I am. When I first started makeup, I loved Zaron but I didn't have any of their products because I thought it was a high-end Nigerian brand meant for the top guns and being a makeup artist/lover on a strict budget, I never considered it.
Later on, God decided to give me a taste of this sweet brand. I saw a Zaron contest on Instagram and decided to participate. That was how I magically won my first set of Zaron products. Since then, I've been stuck up on them and I've had to purchase more products not just because we #buyNaijatogrowtheNaira, but because I've hardly come across another brand that beats Zaron.
It was then I realized how budget-friendly their products are. Honestly, I was shocked 'cos such great product at that amount was really amazing and that's one of my favourite things about the brand. It is safe to say the quality of these products beats the money value hands down.
Therefore, I'll be doing a quick review of some of the Zaron products I've used so far. Firstly, for those who don't know what Zaron is all about:
Zaron is a brand dedicated to the enhancement of the wellbeing and quality of lives of all people through the development, marketing, distribution and sale of quality lifestyle products.
Need to say, this is not a sponsored article, it's just my honest opinion about the products.
MY HONEST REVIEW OF ZARON PRODUCTS
1. Healthy Glow Liquid Foundation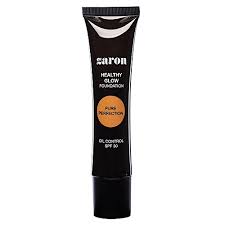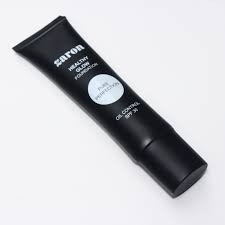 The healthy low foundation comes in two kinds, the matte and non-matte formula. The packaging is really nice and it's not difficult to get products out of it. I've used both of them and they live up to their names. The foundations are medium coverage but very buildable to give full coverage.
They contain SPF 30 which is pretty cool. On its own (I mean without any extra effort on skin work/priming). It doesn't remain intact all day (the weather in Nigeria these days won't even allow). I'll rate the foundation 4.5/5.
2. Earth And Splash Eyeshadow Palettes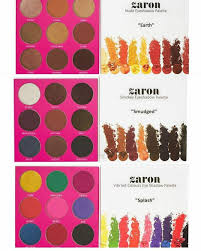 The Earth eyeshadow palette contains 9 neutral eyeshadow colours, 5 shimmery ones and 4 matte colours. It has good pigmentation. This palette has become my go-to for natural makeup looks. It contains all the colours you'll need for a nude/natural eyeshadow look. Hahaha. I've used one or two of the shimmer eyeshadow as a highlighter (improvising) and it looked good.
Splash on the other hand as the name implies is a splash of colours, from pink to purple, green, blue, yellow, orange, burgundy and orange ( I really hope I described some of these colours accurately). It is also a pigmented eyeshadow palette and the best part, it has minimal to zero fallouts. This is 4.8/5 for me.
3. Xoxo Sheer Lipstain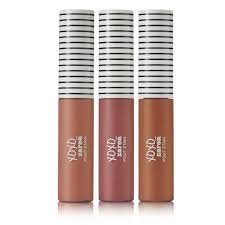 I have three different shades of these and I absolutely love them. It's almost always in my bag with a lipgloss. They glide on smoothly and have a velvety finish. It doesn't break. I really love the formula of the Xoxo pout lip stains. It's a 4.9/5 for me.
4. Zaron Mattifying Powder and Powder Palette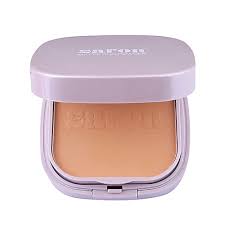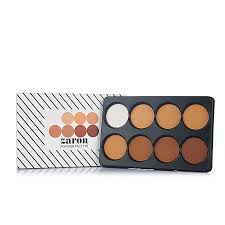 Both of these work well for me. They are medium coverage powders. They give a mattifying but not cakey finish. I'll rate this 4.3/5.
5. Zaron Oil Block Mattifier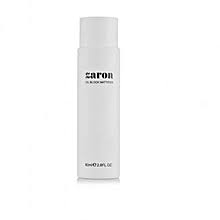 For the price, this is a very good primer! I've used it quite a number of times and it lived up to its name. I have a combination/oily skin and every time I used this product I see no oil. It retails for just 3,000 naira. The only thing I don't like about this is the packaging. It's a watery product and it has a wider opening than is necessary which can cause it to pour out very easily. Asides that, it's a great product. I'll rate it 4.8/5.
6. Zaron Perfect Finish Spray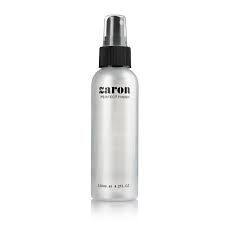 I like this product. It instantly gets rid of the powdery look and sets makeup pretty well. And prolongs the 'lifespan' of makeup.
I have some other products I didn't include in this post and some other ones I haven't tried yet but I'll stop here for now.
Do you use Zaron products? How have they worked for you? Don't forget to share with friends.
Xoxo,
💜