Finding a perfect foundation shade for your skin tone is enough trouble and for some us who have a skin that naturally shines more than glazed doughnut, that's double trouble.
As someone who has oily skin, not neglecting how very important great skin work is, getting the right foundation is also important to me. I'm always on the lookout for foundations which control excess oil and doesn't fall apart before the end of the day, haha.
The usual drill is this, when you have oily skin you should tend towards matte foundations and if you have hyperpigmentations and irregular skin tone, asides colour-correcting, you should go for full coverage foundations. Now let's get into the review of Maybelline Superstay 24hr Foundation review.
About Brand
When it comes to drugstore brands, one I really trust is Maybelline. They provide very affordable products makeup products like foundation, eyeshadow, eyeliner, eyelashes, the iconic colossal mascara and over 200 more products. Their foundations cover a very wide skin shades from white to black.
About Product
Maybelline Superstay 24hr Foundation is one of the latest foundation released by Maybelline. Believe me when I say this is one foundation I kept seeing people raving about especially because it offers so much and is really affordable. Need to mention, this foundation won allure Best Of Beauty 2018.
The Maybelline fit me matte + poreless foundation, an earlier release is one of my all-time favourite foundations heck, I used two whole bottles of it.
Trust me, I just knew I had to try this one out.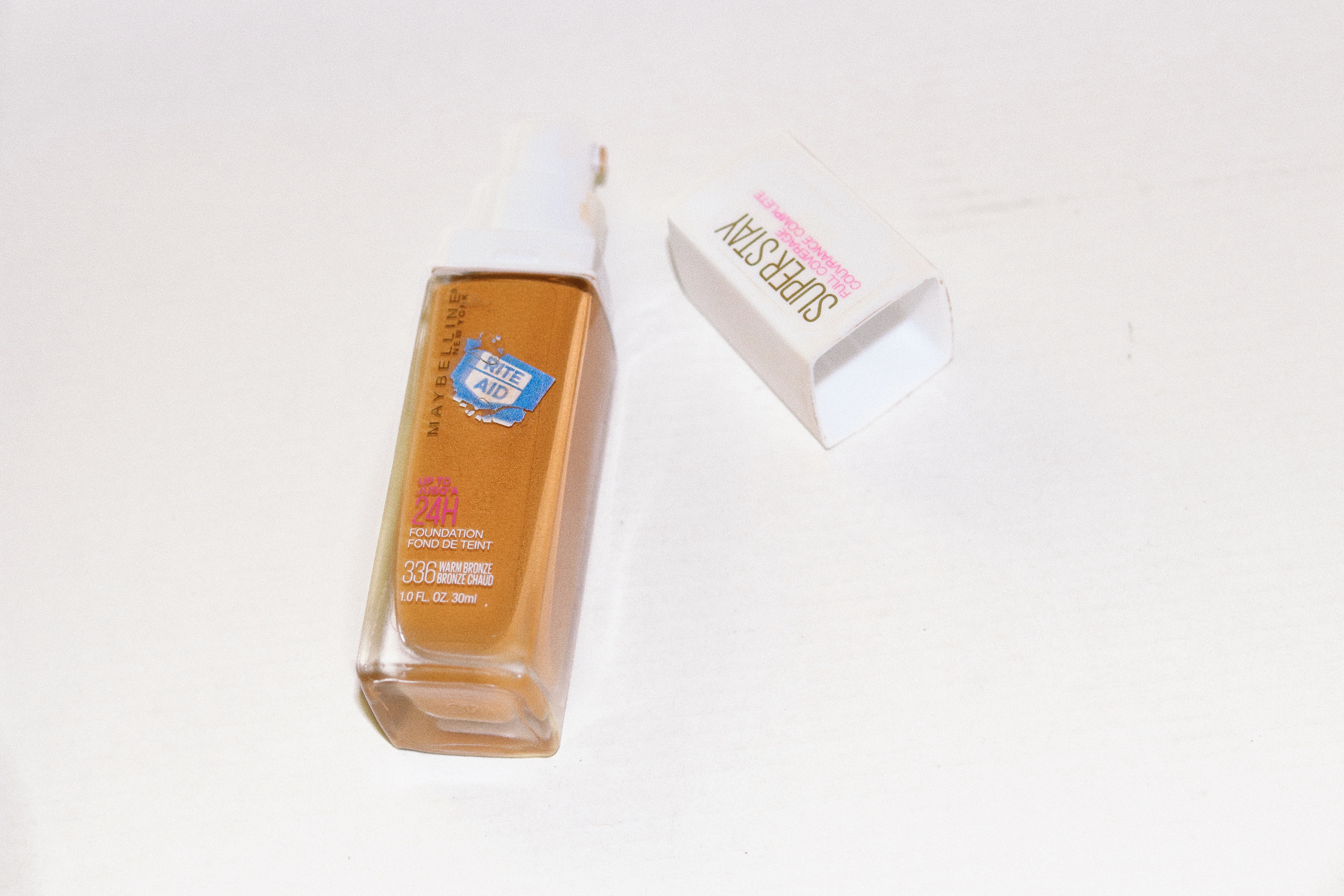 Maybelline Superstay 24hr Foundation Review
This foundation claims to be full coverage, feel lightweight, lasts 24 hours, transfer-proof, sweat-resistant, water-resistant and doesn't clog pores.
The first good thing I noticed when I got the foundation was the packaging. Unlike 'Fit me matte + poreless' foundation which has a wide opening, 'Superstay 24hr" foundation has a pump which helps with more control of the foundation, prevents an accidental spill, the incidence of pouring more than needed thereby wasting the product
I used the Maybelline superstay 24hr foundation 336 shade and just like it did everything it claimed. I intentionally didn't colour correct before using the foundation to see how much coverage I can get. One pump (about a pea-sized amount) of the foundation covered my discolourations and dark circles in my undereye really well. And you can always add more layers if you want more coverage.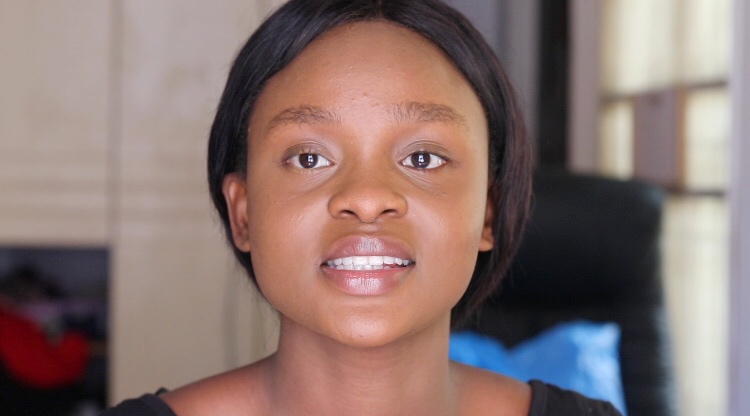 I also did a test on the longevity of the foundation. It's quite unrealistic for me to do a 24-hour test, notwithstanding, I did the makeup around 12 noon, went out and took the makeup off by 11 pm. that was over 10 hours, I looked into the mirror and I was shocked. my makeup was almost exactly the way it was at the beginning. I could go for more hours without stress. The only thing I noticed was very little oil on my Tzone (very less oil compared to what I usually get) that could be gotten rid of with a blotting paper.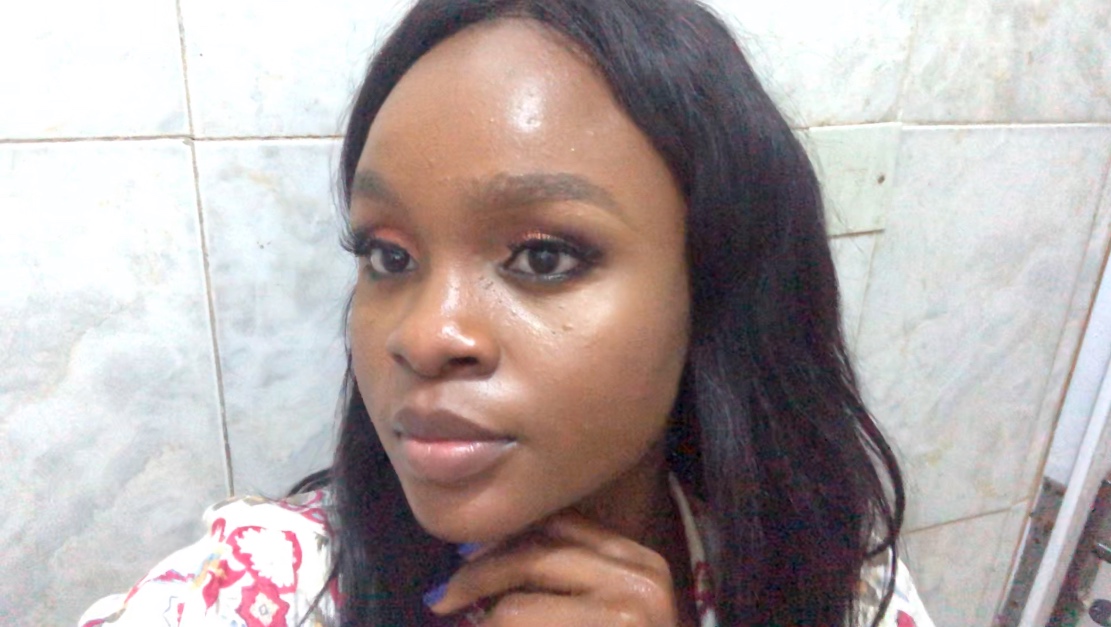 What I Like About The Foundation
It is lightweight
It doesn't feel cakey or dry on the skin
It is full coverage (a little goes a long way)
It blocks oil really well
it lasted over 10 hours without reapplying

powder

or blotting
It is affordable
What I Don't Like About The Foundation
At the moment I absolutely have nothing against this foundation.
Final Verdict On Maybelline Superstay 24hrs Foundation
It is safe to say this foundation did all that it promised to do. I definitely recommend this if you need a drugstore foundation that is full coverage and works great.
How To Purchase
I got mine from OmaaBeautyStore for just 4800 naira. They deliver nationwide, so be sure to check them out.
Have you also tried this foundation? What did you think of it? Check out some other beauty product reviews.
Let me know.
Xoxo,
💜