"Does primer make a difference?", this is one questions I get over and over again especially from makeup enthusiasts. And my answer as always is 'Yes, it does'.
Using primer is very important, primers provide a smooth base for your foundation, some reduces how visible the pores on your face look and without doubt help to make your makeup last longer (from morning to night).
The truth is that a primer doesn't have to be expensive to be the best makeup primer. There are many budget-friendly primers that keep your makeup in place all day long.
Here are 8 amazing and beautiful options that are great for both oily and dry skin (some I have personally used, others from great reviews from others)

1. Tatcha Silk Canvas Primer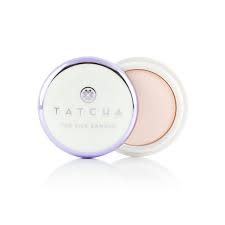 You think a primer is not all that necessary? Do have a rethink! Prepping your skin with this primer before putting on your foundation is a huge and beautiful deal. Here is why: adding this magical element to your daily makeup routine, not only helps your makeup last longer but it also creates a protective barrier over the skin. It is the only primer that not only sticks your makeup all day but gives you that flawless look.
2. Marc Jacobs Under (Cover) Perfecting Coconut Face Primer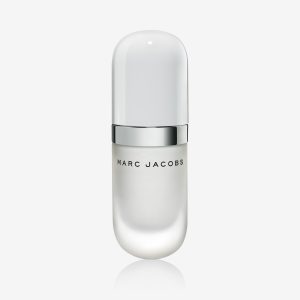 Marc Jacobs is the first and most amazing beauty step of the week. This perfect combination or rather, formula, is as silky as a moisturizer. Is it the most dreamy tropical coconut scent? This formula also offers you luminous skin. The scent is breath-taking, to be honest. Most important, the seamless blend of it with your skin is tremendous and divine.
3. Laura Mercier Radiance Bronze Foundation Primer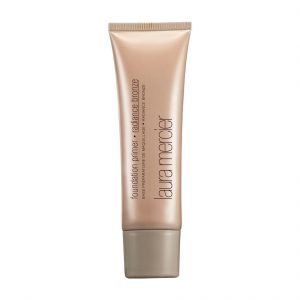 I am a total freak, I must confess. This primer is magical and makes anyone who uses it hands-down obsessed with it. This is the bomb if you want to look more polished. The coppery metallic colour works wonders as it is light enough to brighten your pretty face and dark enough to offer a great amount of natural coverage. It's needless to say that its lightweight gives moisture and changes your pretty skin to soft and supple. This primer gets you a ton of compliments on your skin as it takes months to exhaust the content in the tube. It is reliable and lasts long.
4. Maybelline New York Face Studio Master Prime Primer Makeup SRF 30 Blur plus Defend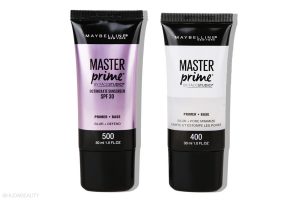 Who doesn't want to slay a silky smooth skin? This primer has got you covered, a hundred percent! Believe you me, you are good to go. Your sheen is guaranteed and your pores get concealed all day. Totally worth it, I must say.
5. Charlotte Tilbury Hollywood Flawless Filter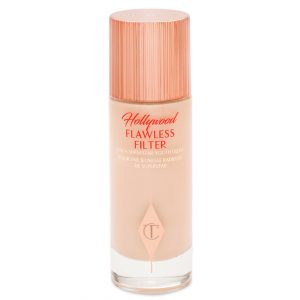 This right here is a complexion booster that gives a radiant, airbrushed finish. It contains a hydrating oil that moisturizes and brightens your skin. With this primer, you need not worry about your fine lines, it smoothens them out and minimizes your pores. It just glides on your skin and gives you just the glow you need.
6. Hourglass Veil Mineral Primer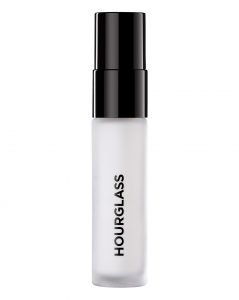 If you want to create a perfect and even canvas for your makeup, this is the best bet for you. This primer has been in the market for quite a while because it actually works. It smoothens pores and lines, blurs out blemishes and minimizes redness. All these it does, while still locking your foundation in.
7. Erborian Extra Matte Primer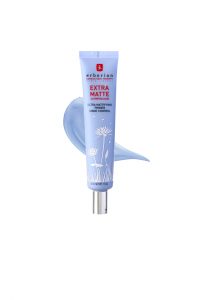 This is a soft formula that leaves skin matte with just a layer. It is super good at retaining skin's moisture, so you never get to feel coarseness on your skin. You can trust it to make your skin appear pretty hydrated all through the day. This formula goes on smoothly and feels just like silk on the skin.
8. Joah Beauty Glow Activator Radiance Primer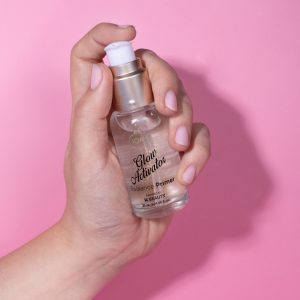 This formula has a sheer shimmer that helps you perk up dull skin in a twinkle of an eye. It is devoted to making your large pores concealed. It is the best primer for oily skin types and those who get midday shine. That aside, it feels natural as it blends in perfectly on your skin and doesn't get to feel like an extra layer on your face as most primers do.
Have you tried any of these primers? If not, which other ones have you tried that worked very well? Let me know..
Xoxo,
💜