Disclaimer: This content is not sponsored and neither was it generated from personal experience. Every personalization in this article refers to the writer, not me.
---
This brand has been quite popular for some time now and I came across Arami Essentials on Instagram and I decided to give it a try. Prior to that time, I had been hearing a lot of people talk about it and honestly, I had always wondered what exactly the hype about it was about.
A lady with a magnificent skin alluded the wonders of her skin to Arami Essentials and I couldn't help but check out the profile- she tagged the brand. Stars weren't what I saw when I glanced through the pictures on this page, they were actual bodies- skins- skins that glowed owing to products of Arami Essentials. I needed my skin to glow like the skins I saw on the page and yes, it did and still does. No doubt they were mentioned as one of the top skin care brands you look out for.
I want yours to glow as well, hence I'll be reviewing some products I've been using.
About Arami
As extracted from their website, Arami is a natural beauty brand, their products are formulated without toxic ingredients; they believe in beauty with integrity and they want you to be informed and free from ingredients that may be harmful in the long-term. Finally, they believe that truly beautiful skin is more than skin deep so they encourage you to make better choices – emotional, mental and spiritual.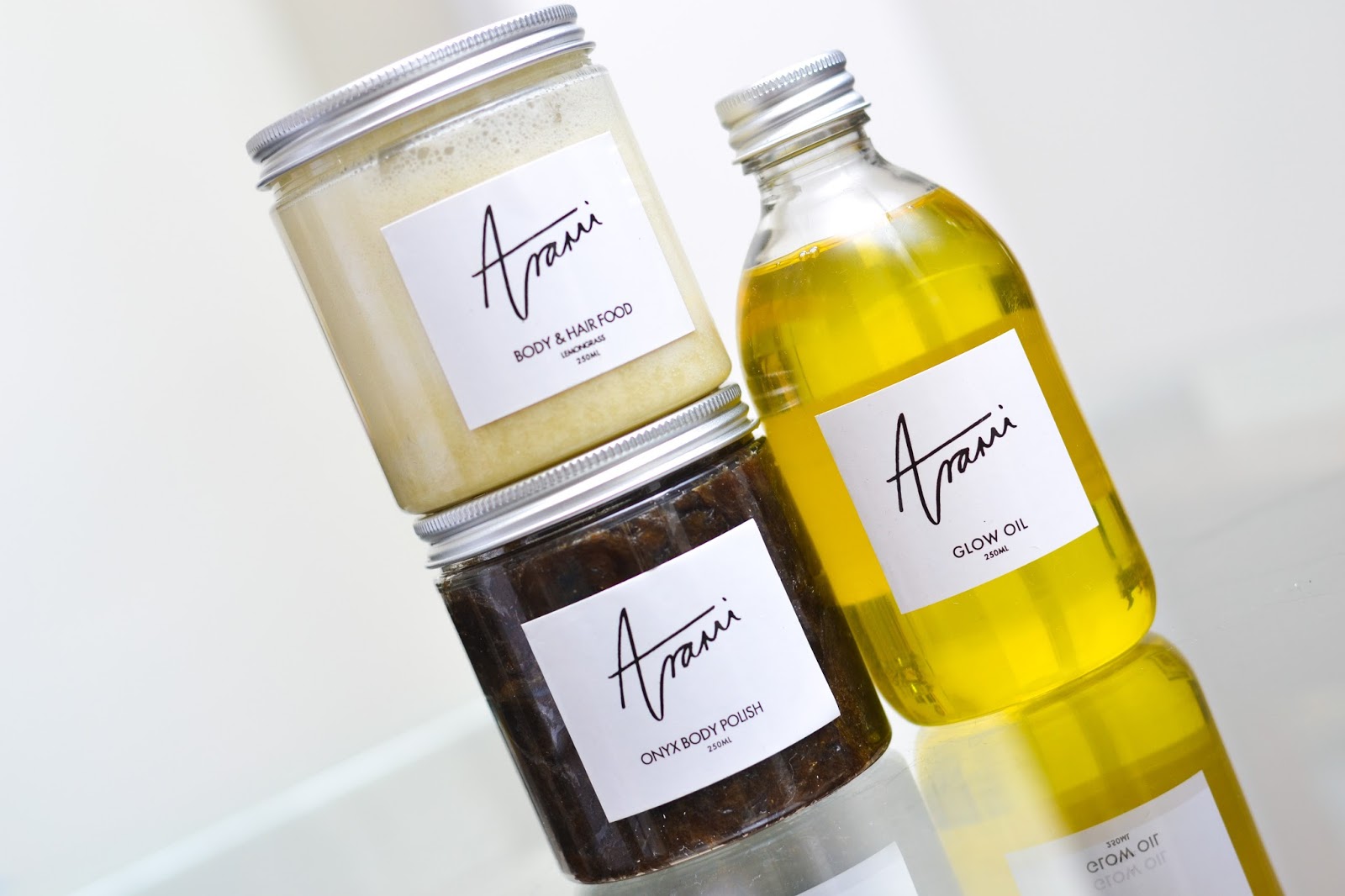 Review Of 3 Arami Essentials Products
1. Arami Essentials Glow Scrub
I was ready to see a price that would make me break a bank when I came across the picture of this product and pictures of those who used it and popped like crazy. But no!!!! The price was unbelievable!! I mean, it was too affordable to be true.
The Glow Scrub has the dreamiest scent you can think of. It helps smoothen skin, reduces the appearance of dark spots and minimizes the appearance of large pores. Unlike so many scrubs out there, it is a deep exfoliating body scrub that is also suitable for the face.
2. Arami Essentials Onyx Polish
To be honest, one thing that still tickles my fancy about this product is that as opposed to the scent of all black soaps, it has a very satisfying lemony scent. We all know the regular black soap scent, right? This is just different. And the feel! Oh the feel! Too gentle and soft.
The most beautiful part is how it doesn't just seat on the skin but seems to melt goodness into the skin. It fights wrinkles, acne and helps even out skin tone.
3. Arami Essentials Glow Oil
Urgh! It smells too good! The glow oil is a lightweight type of oil made from Shea nut oil. This right here is a complexion booster that gives a radiant, airbrushed finish. It hydrates, moisturises and brightens the skin. It helped brighten up my skin tone and cleared my acne.
Have I talked about how I had visible pores? Like magic, my pores got smaller as soon as I started using this product.
That's all on Arami Essentials Skin Care Products Review. You can check out other reviews. And if you would love to send in a review, feel free to contact me.