We all love to go on a shopping spree now and then, splurging on some of our favorite beauty items. Occasionally we get good discounts with prices slashed by more than half, allowing us to go on shopping hauls of some of our favorite things. Online shopping is no new phenomenon to us anymore, and there have been recent spikes in the patronage of online shopping platforms due to the last turn of events.
Then again, there are just too many items to choose from that we get lost on where to start. You log online and are not sure where to begin your beauty shopping from, or what products are genuinely worth the spend. Well, worry no more because I'm here with some of the best beauty products you can find on your favorite online shopping platform — Amazon.
This list contains the five best beauty items available on Amazon all with great reviews, and have proven to be efficient and worth the price. Some of these products even come at really affordable prices, so you don't have to spend so much. These beauty products have reviews by real customers, tested by beauticians, and have strong recommendations on other beauty blogs. So rest assured, I'm giving you nothing but the best of the best.
Now, let's dive into this list as I'm sure you can't wait to find out what great products these are.
5 Beauty Items You Can Buy On Amazon
1. TruSkin Natural Vitamin C Serum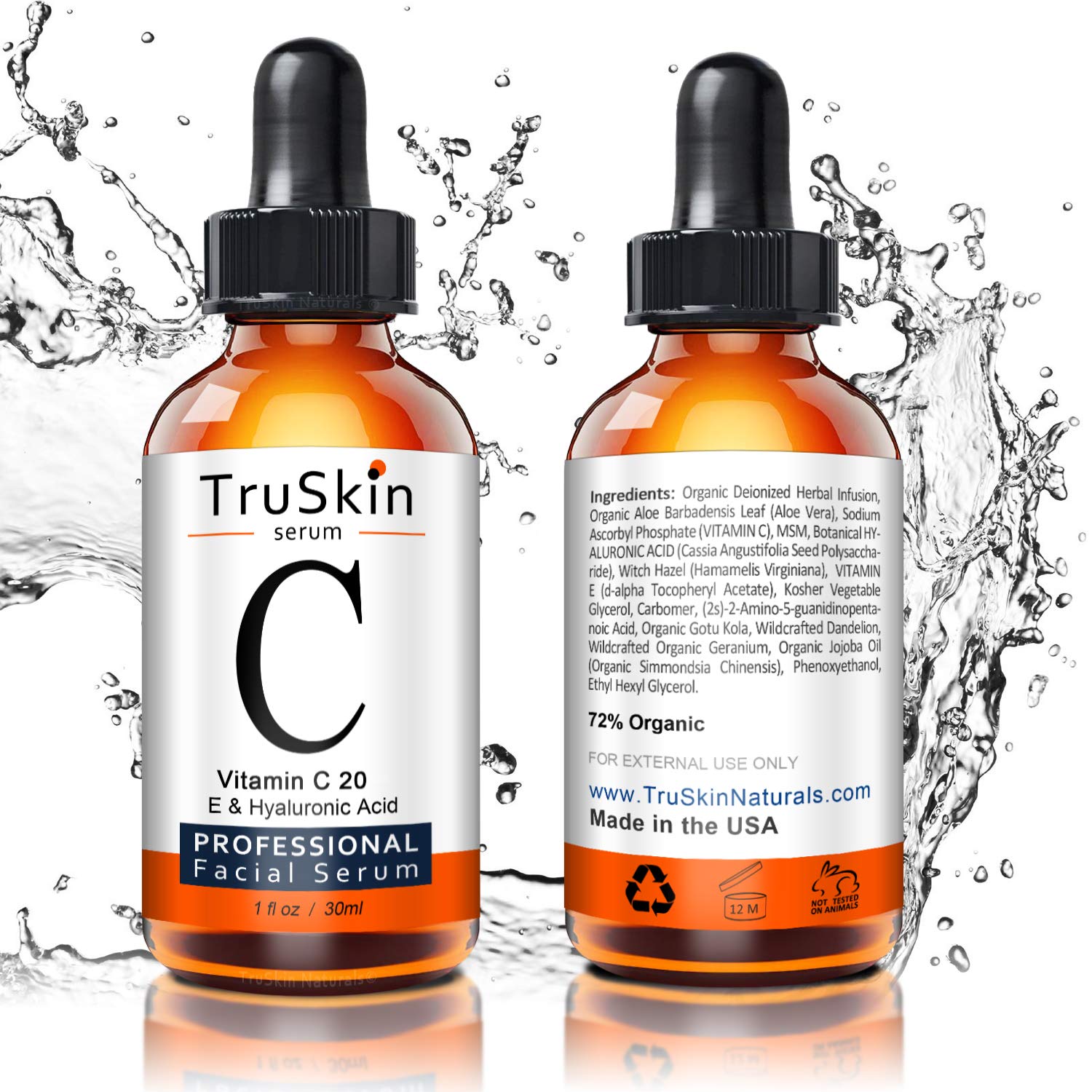 The first on this list is the TruSkin Natural Vitamin C Serum — a best seller on Amazon at $20 a bottle. This serum is one of the most talked-about brands, and it receives constant patronage on the shopping platform. This serum contains vitamin C, vitamin E, Witch Hazle, and Hyaluronic acid. The brand — TruSkin Naturals are all about natural plant-based skin-friendly ingredients. Why go for all those chemical-based products that could cause potential harm to your skin when you can have a natural based remedy?
Vitamin C has gained popularity in terms of skin treatment and has become one of the active ingredients in many products. This ingredient is why this product works so well, and there are tones of reviews with before and after pictures to back it up. This brand promises to fade sun and age spots, reduce fine lines and the appearance of wrinkles, improve skin firming, tome and brighten and revitalises for a smoother, more youthful complexion. This almost sound too good to be true, right? Well, I assure you that it is true. So, you can try it out today. Go through the instructions before using to ensure that it is compatible with your skin.
2. Mario Badescu Drying Lotion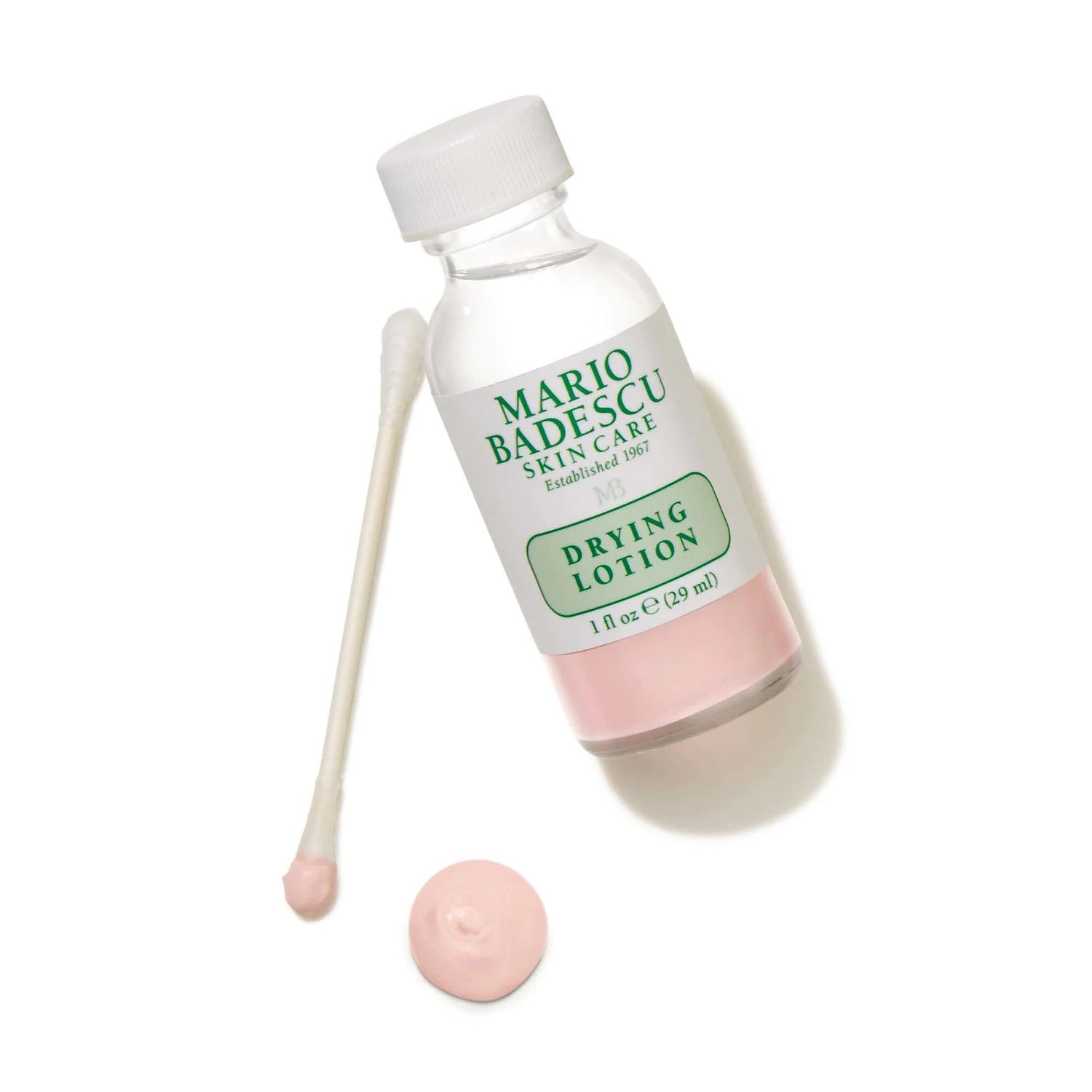 Do you know why you need this little pink bottle of promises?- asides the fact that it's a favourite is because it does what it says. This lotion is another personal favourite and used to be that of Kylie Jenner's too– before she even launched her cosmetic line. This bottle retails for $19, but I promise that it's worth the price.
This bottle may be small, but it contains a potent mix of salicylic acid, calamine, and sulfur, designed to attack pimples. A little dab at night of this lotion is all you need to get rid of those stubborn pimples for good.
3. Aztec Secret Indian Healing Clay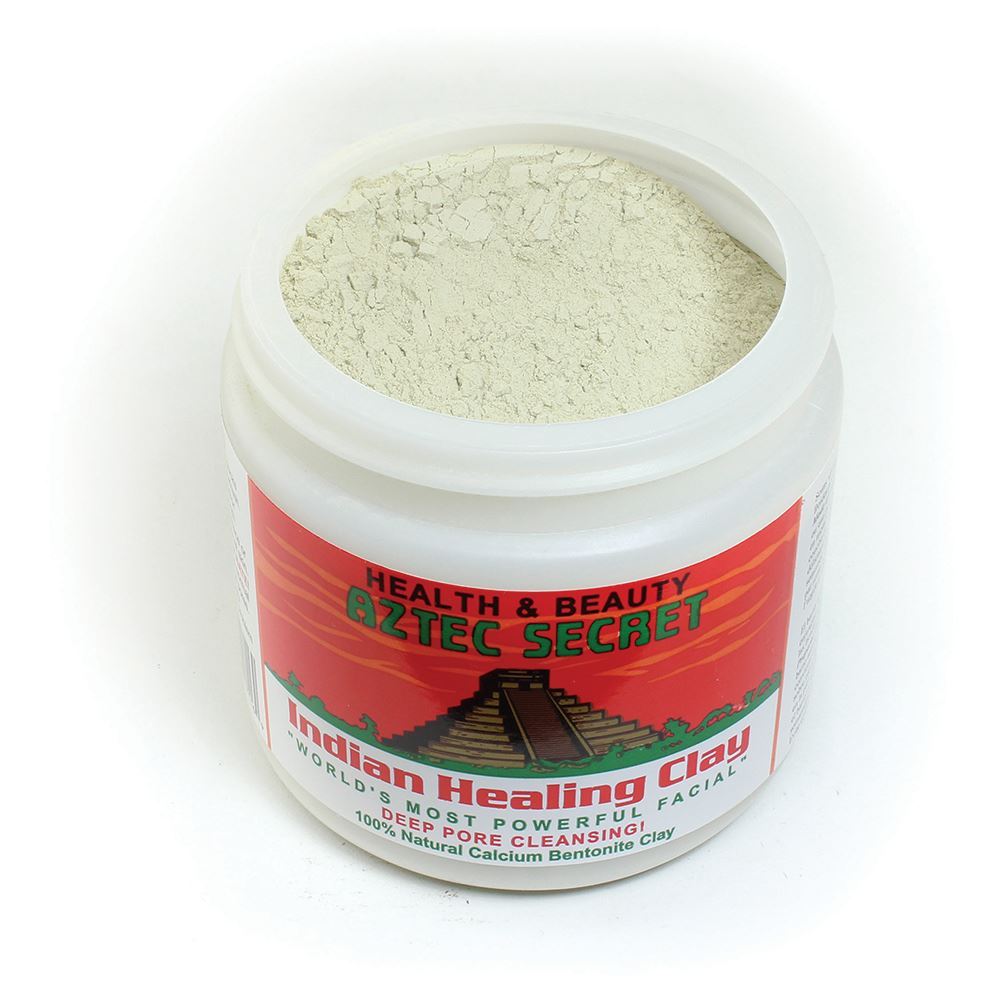 Another personal favourite is the Aztec Secret Indian Healing Clay which goes for about $12. If you're a DIY person like myself, then this is the right product for all those beauty experiments. The formula is consistent and true and has worked wonders for people with acne-prone skin. This clay made from 100% calcium bentonite clay, is one of the best forms for skincare.
Clay absorbs impurities and heavy metals and helps to deeply cleanse your skin from dirt and tiny particles that may be lodged deeply in your skin. This healing clay is a top-rated product on Amazon and has a rating of five stars from 70% of the users. The paste made with equal parts of liquid, but the best remains apple cider vinegar. For sensitive skin, you should leave it on for a short time.
4. Avarelle Acne Absorbing Cover Patches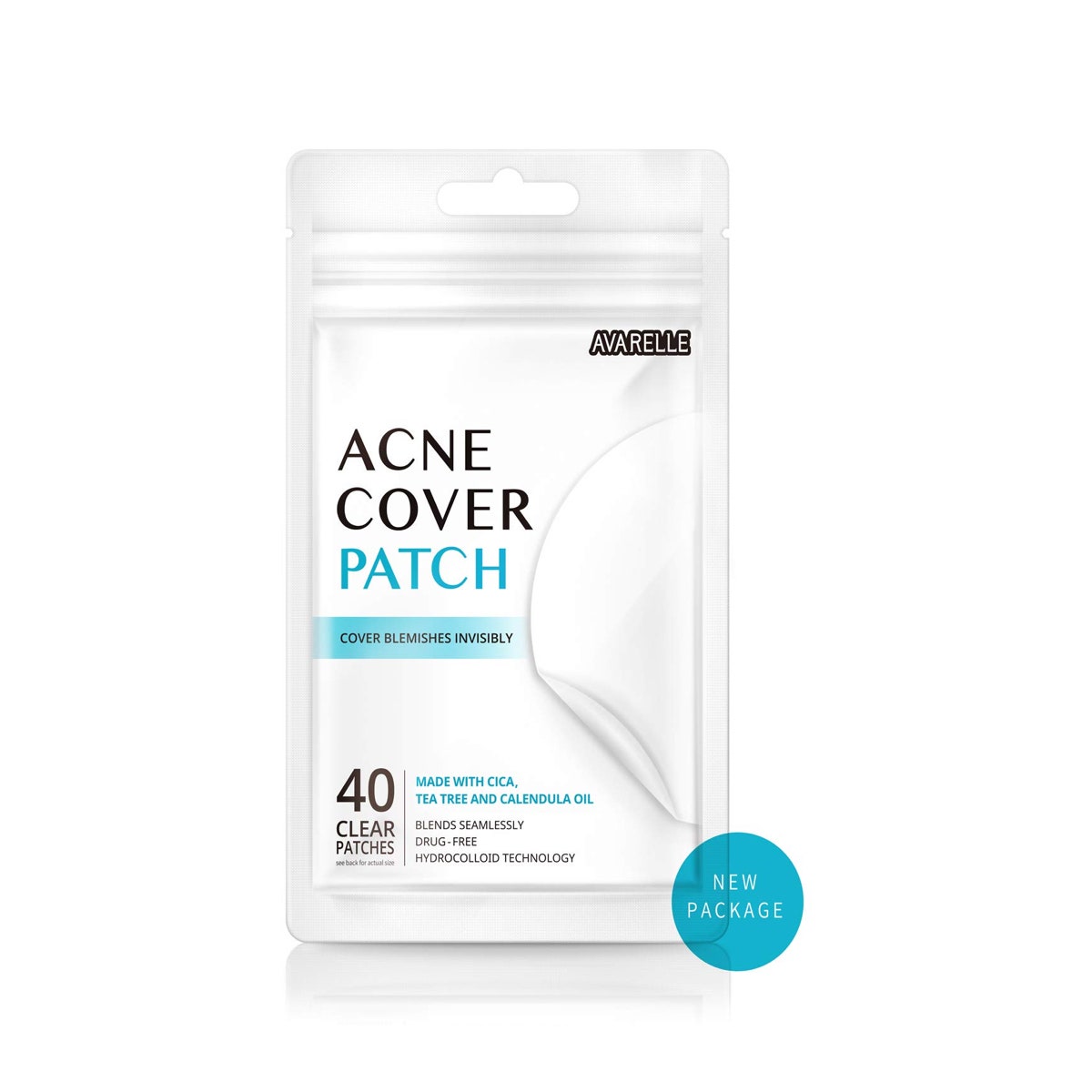 A simple but effective solution to all your skin problems is the Avarelle cover patch ($9). This cover patch contains tea tree oil, hydrocolloid, and calendula oil. It can be very embarrassing having to deal with a skin blemish at the last minute, just as you were heading out for that dinner date. This patch helps you cover skin blemishes that suddenly appear without any notice.
You can go out feeling and looking confident by just applying this patch on before your outing. It blends perfectly with your skin tone and is easy to peel off. The oils help to soothe the area of the blemish, leaving your skin refreshed and vitalised. This acne is a must-have for unannounced skin issues.
5. Luminoso Baked Blush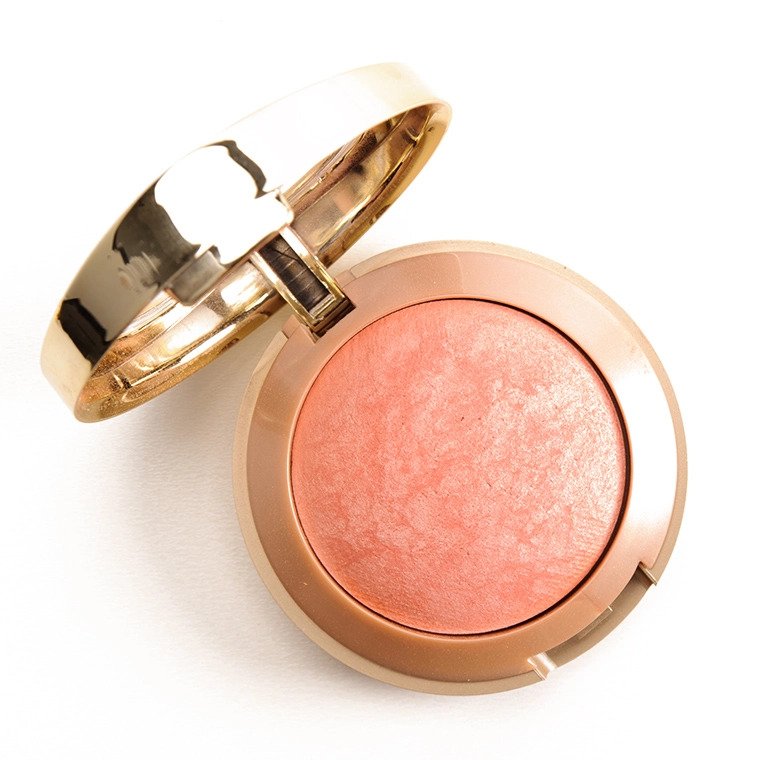 Finally, the last but by far not the least is the Luminoso baked blush by Milani going for $6.39. For a subtle yet long-lasting colour on your cheeks, then try this brand out. It gives the right glow without being shiny or overwhelmingly bright.
Complete your makeup look by dusting on some of this blush on your cheeks for a youthful glow. This blush comes in different shades to suit various skin tones, so there is a shade for everyone. And if you don't have a full face of makeup on then, it's okay. You can still apply it on your cheeks for some natural colour.
How To Pay On Amazon
There are a lot of payment methods on Amazon:
Paying with debit or credit cards: This is the most popular but might not work for everyone and can also be limited.
Checking Account: You can assign a Checking Account as a Payment Option.
Gift Card: Most people have unused gift cards and choose to buy bitcoin with amazon gift card. But you can take advantage of that and in turn use it to buy your beauty products on amazon. The interesting fact about this is that you are not limited.
Amazon Pay: This is a payment tool that can be used both on Amazon. It's new and only available at participating retailers.
Amazon Paycode: This is a way to pay via Western Union.
Now you can get these products that you've heard so much about from friends and beauty gurus. These products give you quality for your money, and they are both safe and effective. Don't miss out on the great benefits of these items, while also saving money. It's high time you spent that little extra on your skincare and beauty needs.