Hello Ladies and Gentlemen who love to be involved in their women's choice of outfit. This is one is for you.
Have you ever found yourself struggling to pick the perfect lip colour for any of your outings? And maybe when you couldn't make up your mind and figured out that you were running late, you just decided to go glossy? Sounds familiar? Well, keep reading.
I know you probably have a nice collection of different lipstick colours. From red, to pink, to purple, to nude, and other colours, all in different shades; high-end and/or drugstore. But when it's time to get dressed, it suddenly feels like you have just one- The one that you have become so comfortable with. You don't even bother to experiment with what you have, because you're scared it might not come out nice, and you really don't have that luxury of time. So you'd rather just stick to a lip gloss or that familiar colour.
This you? I gotcha. I'd be giving you certain factors to consider before making that life-determining decision- Yes it is a life-determining decision! Here you go:
How To Choose The Best Lip Color
1. Know Your Occasion
The first on the list is knowing where you are going or what event you want to show up at. If you are showing up at work or a business meeting, you might want to keep that natural look and maintain nude lips, or just well-lined lips with lip gloss. It is less distracting and fits more into the let's get some work done mood.
This lip option is also suitable for church gatherings, especially if you belong to a 'conservative' congregation. You can still slay well, without anyone giving you that stare. You know what I mean.
On the other hand, if you're showing up at an "owambe" or an art exhibition, or a runway show or a fashion event or any other 'colourful' event, then bright colours would definitely be a hit. You can definitely go all out.
2. Your Complexion
lipstick
Just before you ask your friend for that lipstick that always looks nice on her, ask yourself, 'Do we have the same skin tone?'
Your skin tone is a major determinant in your choice of lip look. Knowing your complexion and what fits it would help you make the right decisions, especially when it comes to shades of colours.
For example, the colour red is a universal colour and there's that one occasion everyone, no matter the complexion, would want to wear red lipstick too. However, it'd do you a lot of good to know that bright shades of red would go well with people who are of fair complexion, while a dark shade would be perfect for a dark-skinned person.
There's a previous article I wrote that can help you know more about what lipstick is best for your skin tone. You can check it out
3. Colour Of Outfit
The colour of your outfit definitely plays a major role in determining what colour of lipstick to go with. In all that you do, ensure that your lip colour complements your outfit. If you have a busy print with bright colours as dress, like a floral print, you might want to go for a nude lip, or a colour from the print that compliments your entire outlook in a flattering manner.
Bright colours would definitely look good on neutral-coloured clothes. And for other clothes that come in other plain colours, just make sure to use something complimentary too.
But I'd say though, when in doubt, just go for "Nude". You can play around with the shades of nude lipsticks. You can hardly go wrong with it.
4. Your Eye Look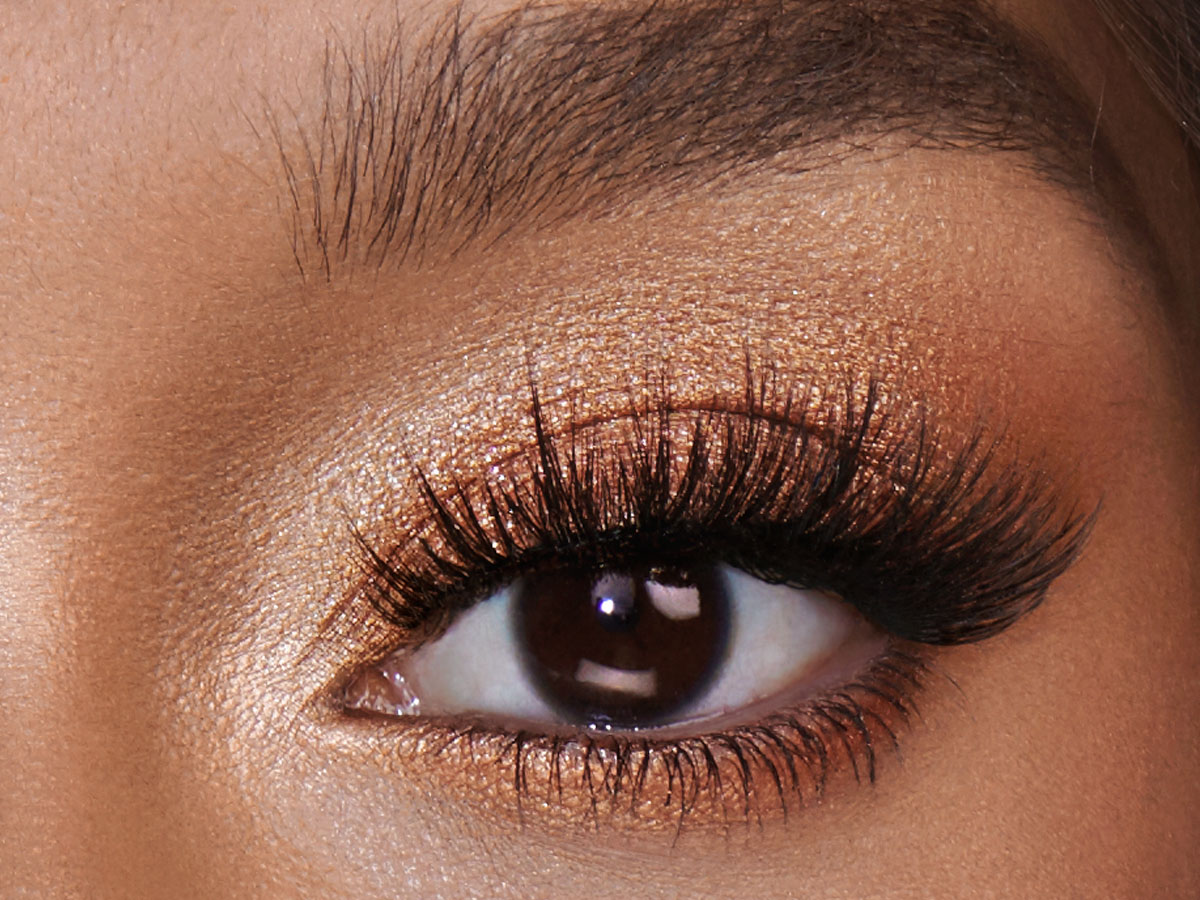 Most times, this principle is a go-to. Dramatic eyes go with nude lips, while subtle eyes go with dramatic lips. So if your eye makeup involves the use of bright colours or a dramatic look like this, I suggest you make the lip look very subtle.
You really don't want so many things to be going on on your face at the same time. So choose what your point of attention would be. Your eyes, or your lips. And, if you so wish, you can also pull off subtle eyes- subtle lips look. That's equally fine. But as long as you're not going on the runway or any 'artistic' event, dramatic eyes and dramatic lips is a No-no most of the time.
Considering all of these would definitely guide you and make you spend less time at the dressing table, thinking of what colour of lipstick to wear.
Having said all these, know that rules are meant to be broken. Know that makeup is art, and as much as these rules are there to guide, they don't have to be followed strictly.
Feel free to experiment and explore your options and see what works for you. In the end, Art is not one-sided. Neither should your lip colour choice.
I hope you find this useful.
Xoxo.