Colour, texture, protection; your lips deserve the best of all of this. Undeniably, the lips are one of the sexiest parts of the body and the ability to finesse them as we please is utterly divine. Lipsticks are like the magic wands that does this finessing duty.
Sometimes, you're in the mood for a matte bold red lipstick, other times, you feel like 'pink'; in cases where your eyeshadow colour is already popping, you may want to go for 'nude' lips. Most times like me, you just want plain nude lipgloss.
I've not seen one lady who isn't a fan of one these forms of lip makeup. As a matter of fact, many ladies have more than one lipstick. Some ladies choose different colours and texture of lipstick for different weather.
As a matter of fact, if you didn't know before now, lipsticks aren't just for beautification, there are actual health benefits of wearing lipsticks.
Choosing which brands, hence, is very important in lipstick-decision-making so trust me to lend a hand. Here are the top 10 must-have lipsticks, i'm quite sure you'd agree with me if you're familiar with any one i mention in this list :
1. Giorgio Armani Lip Maestro Lip Stain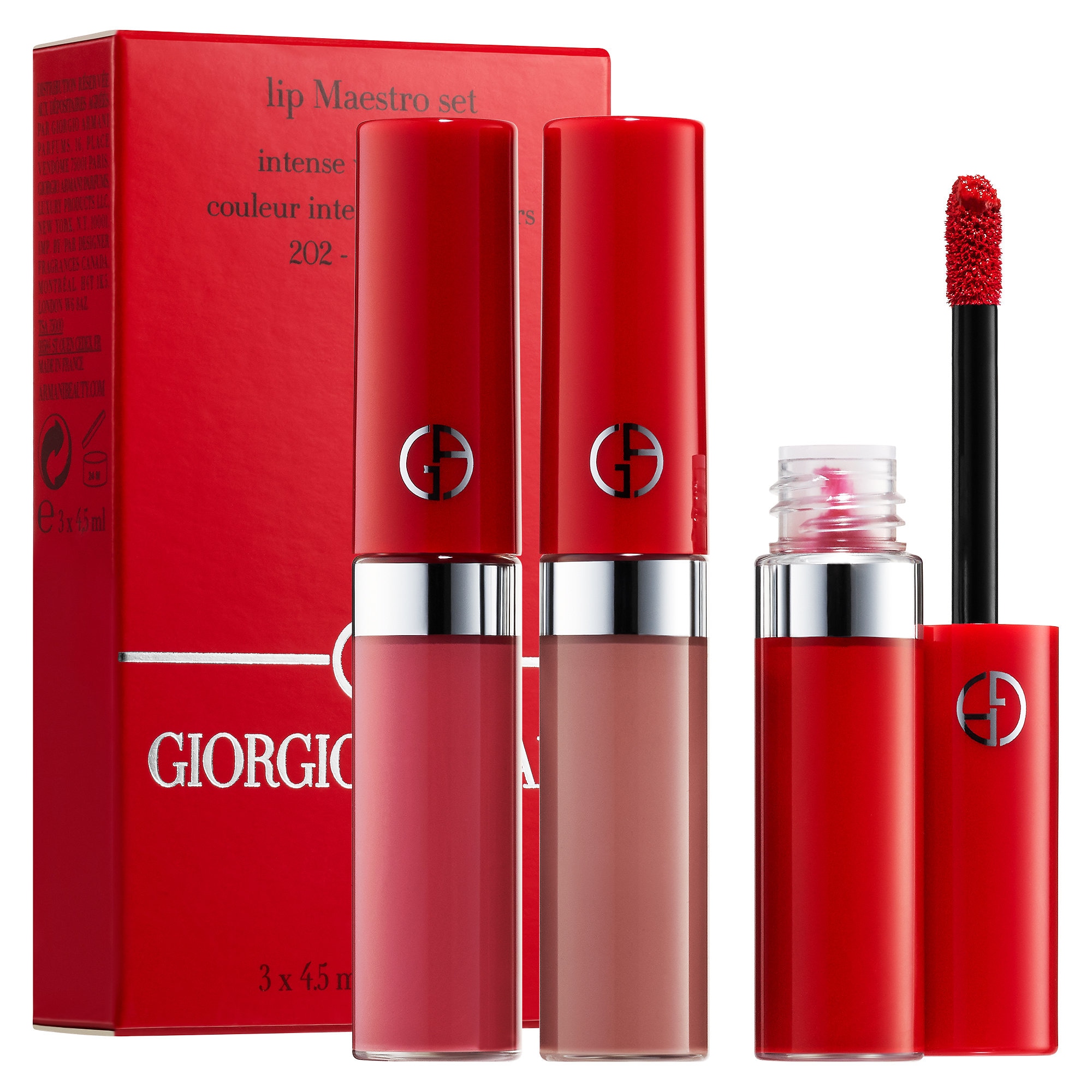 Typically, most matte formulas are dry. Who wants dry lips? I mean what happens when you have to throw in that sexy rub your lips together look?
Well, this formula lets you do exactly that without worrying about colour getting out of place. It has a non-sticky texture, velvety and soft; matte but not drying and you definitely agree that it deserves a spot on the top 10 must-have lipsticks.
2. Sigma Liquid Lipstick in Fable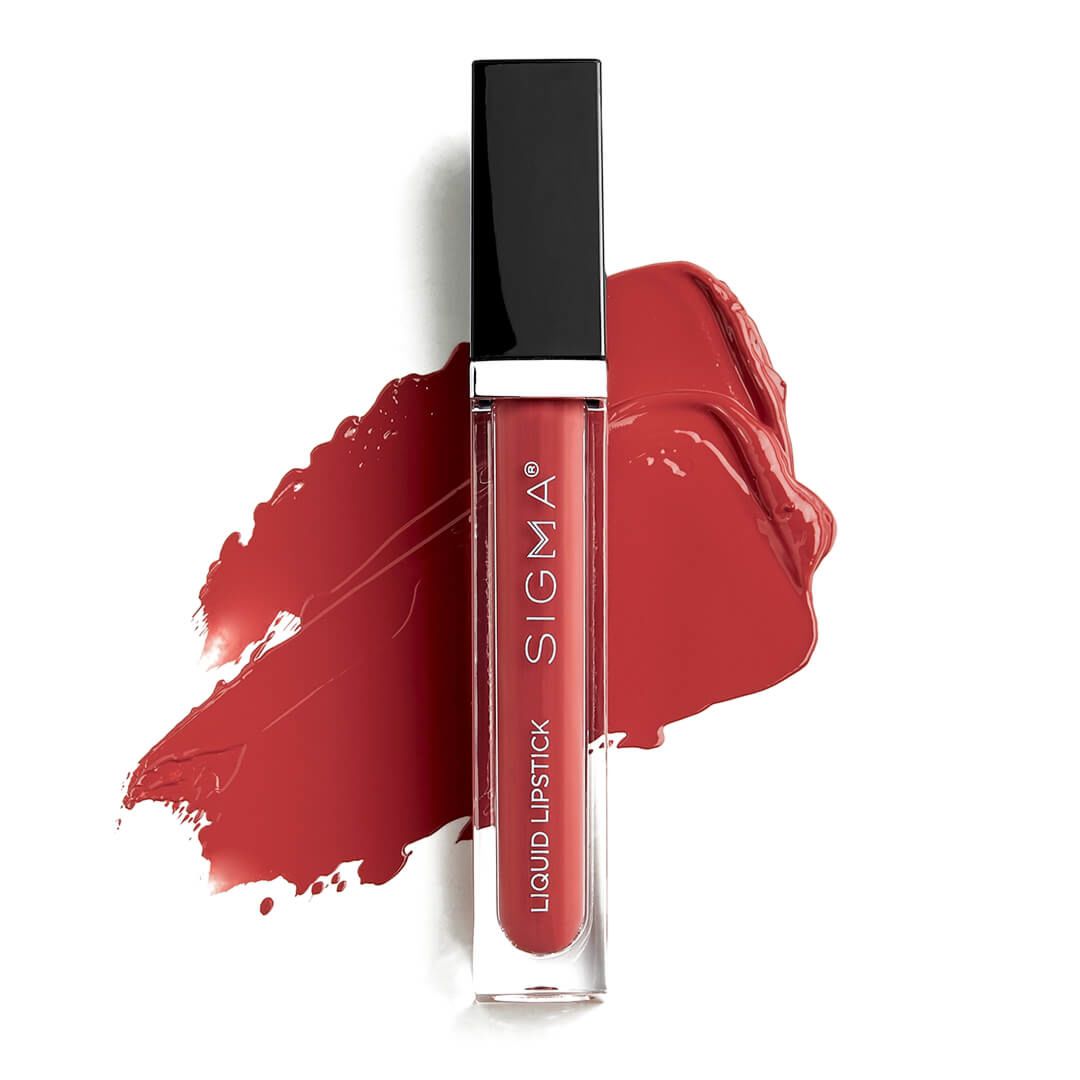 With this formula, all you need is one swipe, it is that pigment. The formula is hydrating and it has a beautiful satin-matte finishing. It doesn't take much for a vibrant look that, in addition, is opaque.
Want it to stay on all day? An extra layer is all you need. It's basically more for less. Best part? It's budge-proof and not including it on the list of top 10 must-have lipsticks would be a makeup crime.
There are 5 more shades to pick from, I just personally love the shade 'fable'
RELATED: What Is The Best Lipstick For Your Skin Tone?
3. Chanel Rouge Allure Liquid Powder Liquid Matte Lip Colour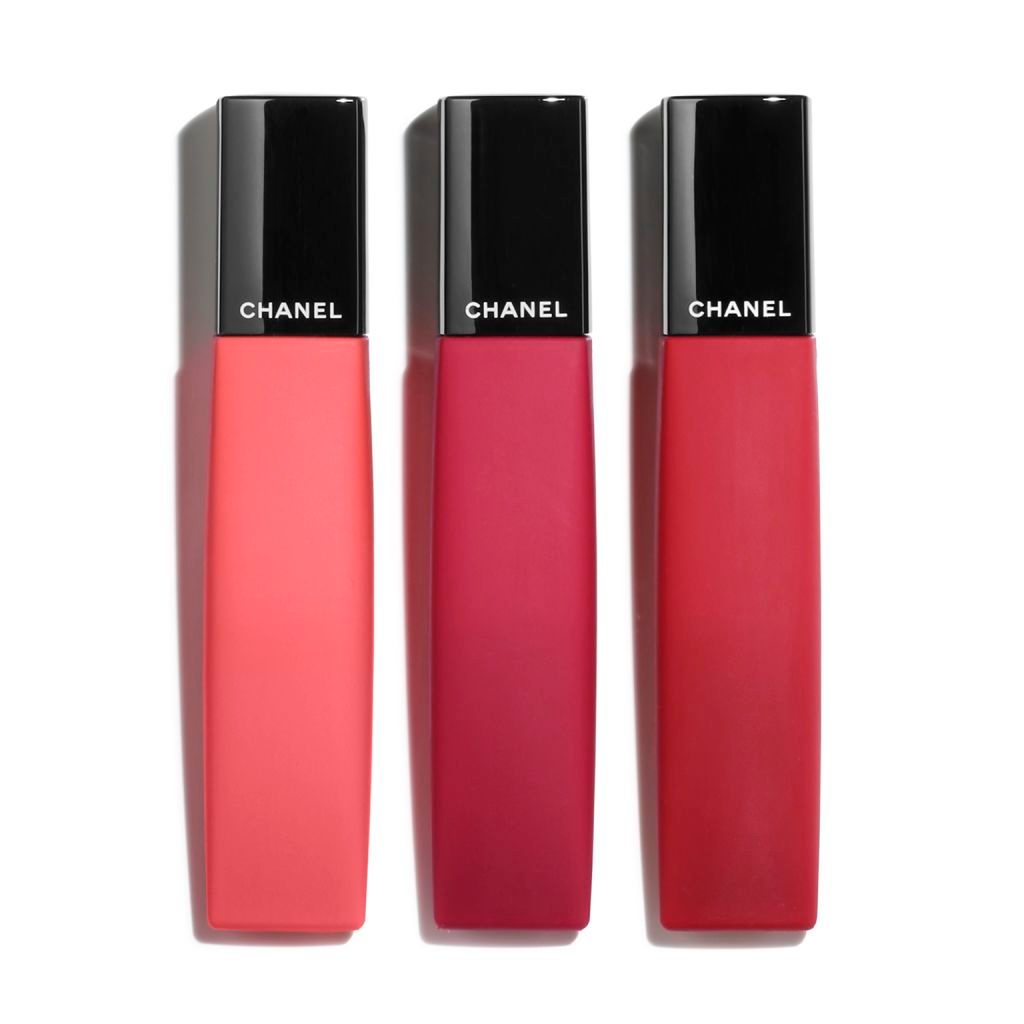 Come on, dears. Even the name is filling you in on all the reasons you definitely want this. Basically, it's what happens if fairy dust is liquid and for the lips. It's powdery formula creates a blurred effect when it gets onto the lips.
Here's a review of the Chanel Rouge Allure Liquid Powder Liquid Matte Lip Colour.
4. Bite Beauty Amuse Bouche Lipstick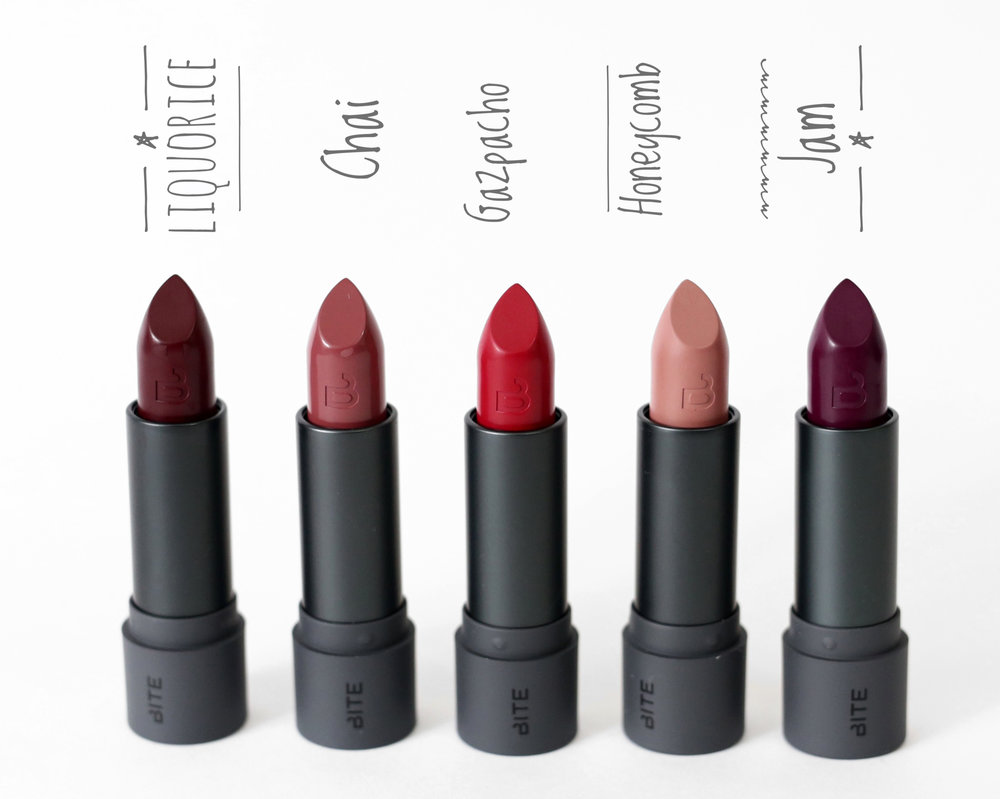 A gorgeous range of colours named after food (LOL). The first attraction to this lipstick would be the fantastic smell that would make you want to eat the lipstick. It also gives a creamy satin finish and is longlasting.
What else do you want as a reason to put this on the list of top 10 must-have lipsticks? I mean, who doesn't like the thought of putting food anywhere near your mouth?
5. Buxom Full Force Plumping Lipstick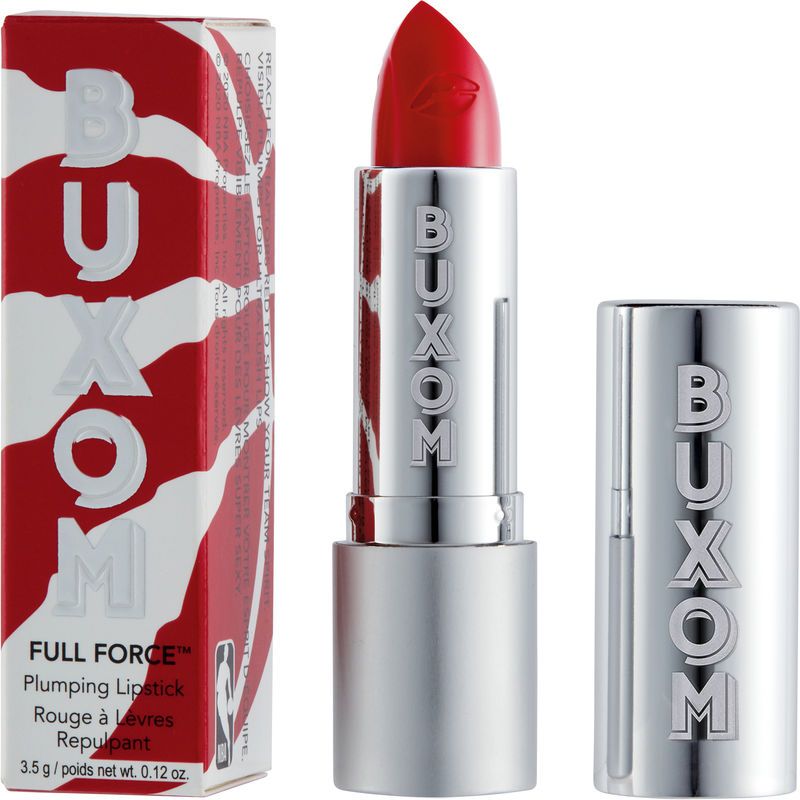 Don't you hate that stinging sensation that comes with the typical pumping lip products? Well, now, you can say goodbye to that with this product. In addition, the opaque application of the pigmented formula happens in one simple swipe. See why it's on the list of top 10 must-have lipsticks?
6. Lancome Rouge In Love Lipstick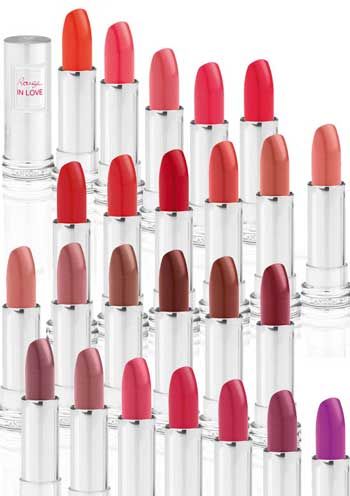 Many Lancome Rouge In Love Lipstick review include . swears that this product lasts the whole day. It's shade 'Coral In Love', is guaranteed to make people go crazy. A lipstick that converts someone who never used lipstick typically into a devotee is definitely worth being on the list of top 10 must-have lipsticks.
7. L'Oreal Paris Makeup Rouge Signature Lasting Matte Liquid Lipstick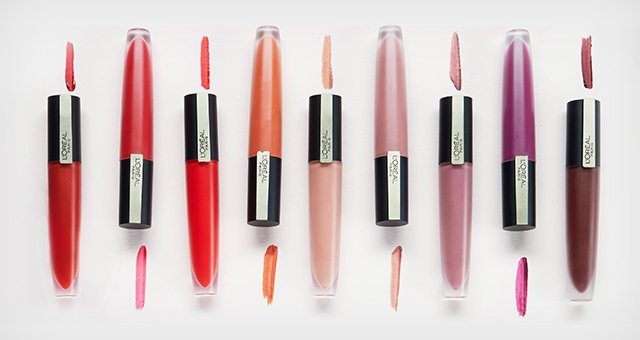 This formula lives ups name by ensuring your lips are still stained even after it fades away. It's impressive pigmentation also hives it a gives place on the list of top 10 must-have lipsticks.
8. Guerlain KissKiss Shaping Cream Lip Colour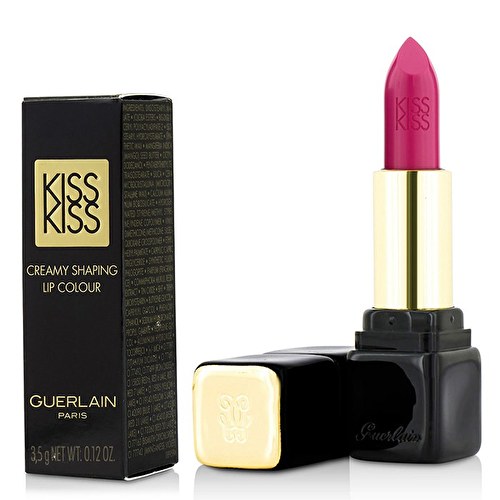 First off, look at the case! Going on smoothly, it is sure to stay put. By staying put, I mean the colour remaining true to its initial application. In addition, it is said to smell like vanilla or violets.
9. NYX Professional Makeup Lip Lingerie Shimmer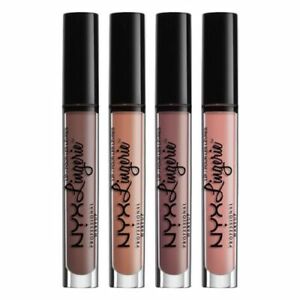 This is not high-end but it deserves a spot on this list. Everyone can attest to the sexy feeling when in lingerie. Now, give that feeling to the lips. It delivers lots of colour but manages to have a pillow-soft finish to it. The formula has also been upgraded such that it adds dimension to the lips. All of the characteristics including how affordable it is and much more puts it on the list of top 10 must-have lipsticks.
RELATED: Top 10 Drugstore Foundations – Best Affordable Foundations Under $20
10. M.A.C Lipstick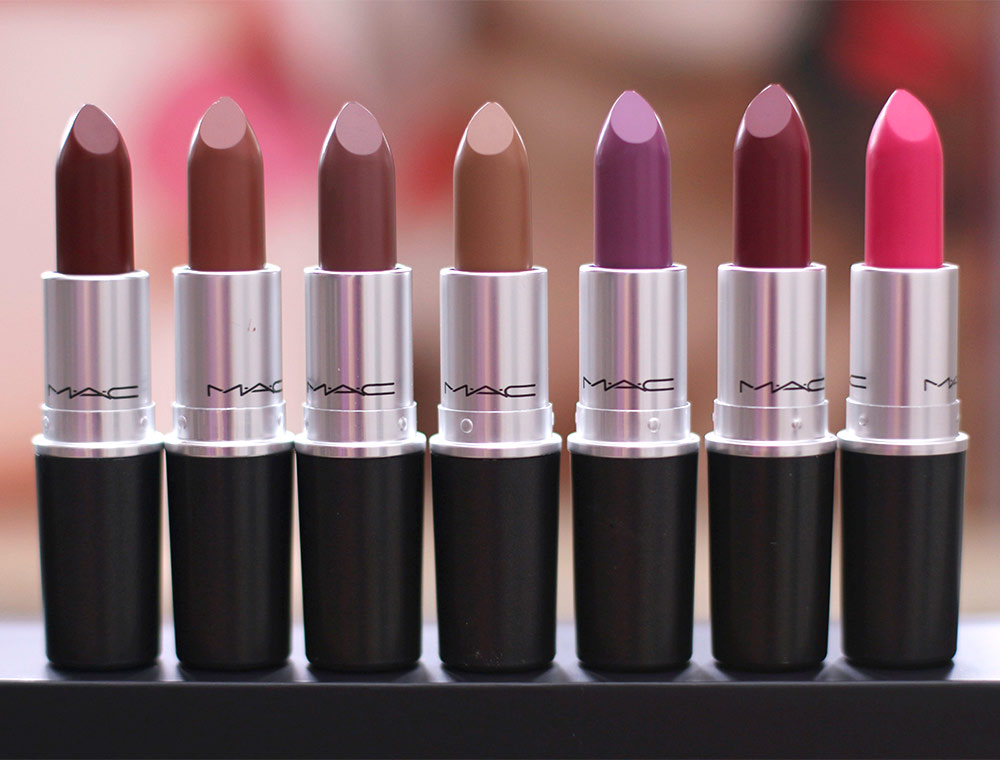 I'm not even going to lie, every lady deserves at least one MAC lipstick. one of my favourite influencers Ronke Raji says this a lot and I couldn't agree more. The M.A.C Rubywoo lipstick is one of the OG Red lipsticks ever. What goes on so smoothly that you won't even feel it when it's on? M.A.C does. Texture, pigmentation and so much outstanding qualities are what make M.A.C one of the best brands you can get lipstick from.
So guys, these are my top picks for you. Definitely let me know your favorite lipsticks that i didnt mention in the comments.
Till next time,
Mimie Jay.