Introduction To Foundation
The base. That's the genesis of it all. Foundation, as the name implies, is the start of it all when it comes to makeup. It's product that matches your skin tone and is applied over entire face to even out complexion and cover all sorts of blemishes.
Foundations are available in many different forms such as liquids which is the most common, creams, sticks like colorpop no filter stix foundation, and powders. You can have them in different finishes (matte, dewy) and levels of coverage (sheer to full coverage) depending upon your personal preference.
Uses Of Foundation
With all the modern formulations, a tube of foundation can now do more than one job. It could as well do the job of concealing, moisturising, protection from UV rays and even acne fighter.
It can be a hydrating foundation like the Fenty Beauty Hydrating Foundation, Acne foundation like Clinique Acne Solution and Elf Acne Foundation as well as concealing foundation like Iman Concealing Foundation; Whatever the function of the foundation is determined entirely on what the formula is.
It's also the formula i.e ingredients used in production that will determine if it's full coverage or medium coverage foundation, matte or hydrating, covers flaws, moisturizes, provides skin coverage from UV Rays, fights acne and other skin breakouts and is the base as well in body painting/ body make.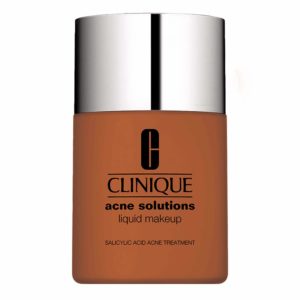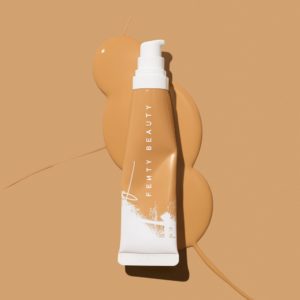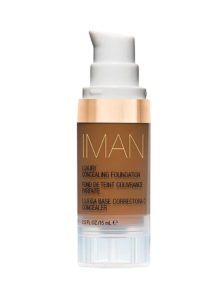 How To Choose The Right Foundation
To choose the right foundation, you need to put three important things into consideration.
1. What Kind Of Foundation Do You Want
Ask yourself, 'Do I want full coverage or light-medium coverage foundation?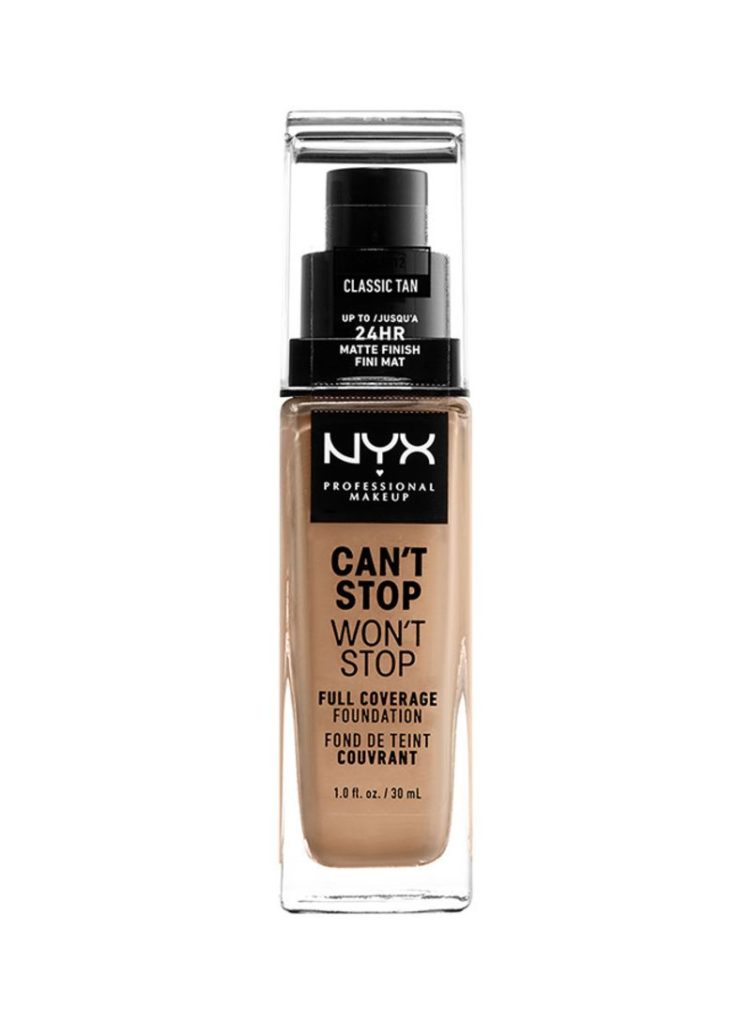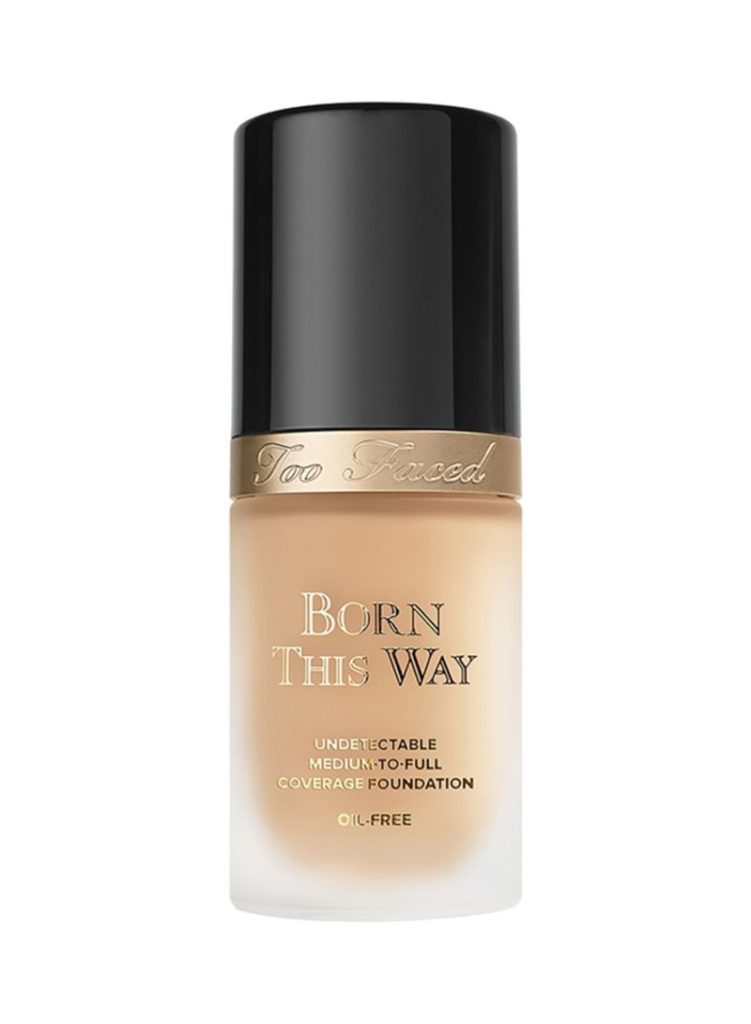 Foundations come in three coverage forms. It can be sheer/light coverage which, most of the time is used when going for a no-makeup makeup look. There's also medium coverage foundation, which, as the name implies, is somewhere in between. Then, there's full coverage foundation if you're looking for a total transformation look. Most of the time, it is the full coverage type that conceals the most, and is mostly the base for that complete makeover makeup look.
As regards coverage, it's mostly up to you to decide and sometimes, the occasion as well. If you looking for the minimalist look, go sheer. If you want 'make up your mind' (pun intended) then go for medium coverage. For the 'all-out' look, full coverage is the way. Whatever you choose, just ensure it really sits well with you.
Ask yourself, 'what kind of finishing do I want from a foundation'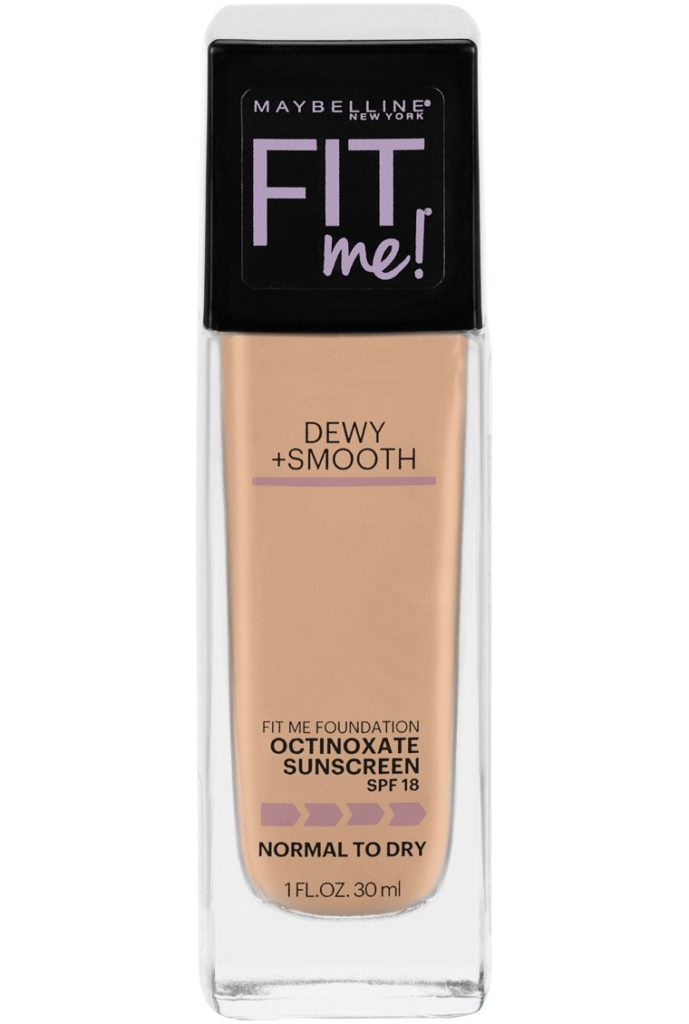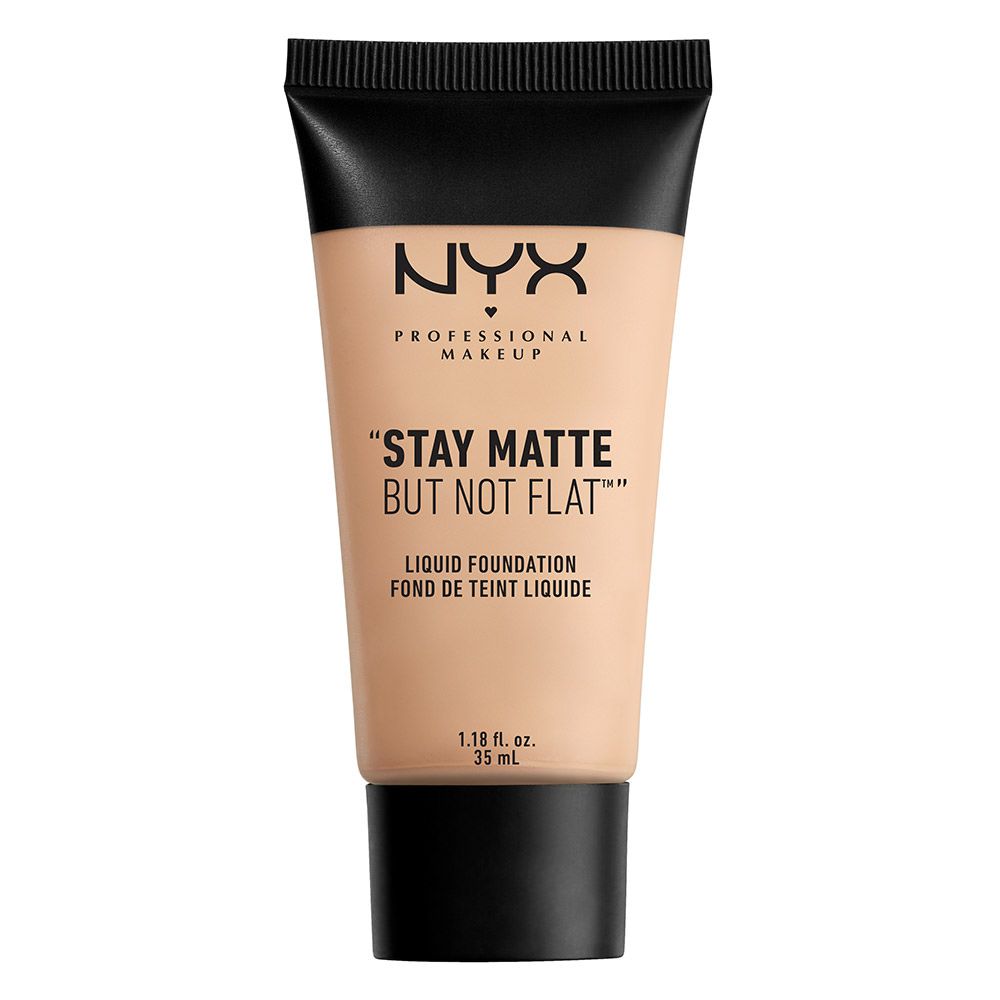 This, typically, implies what the finish is like. Foundation can have one of three finishing (IMO); Matte, Normal and Dewy/hydrating.
Some people use their skin type to decide which kind to get. People with oily skin would usually tend towards foundation with a matte finish while people with normal to combination skin tend towards the normal or hydrating foundation. Some people use the seasons/weather to decide and the last category, others, on sheer intuition.
The formula determines the kind of finish you'll have in the end.
RELATED: Top 10 Foundations For Oily Skin
2. What's Your Budget?
Fingers are not equal, while a lot of people don't have to check their wallets before going to a store to shop for makeup, many others, however, have to be cautious.
Based on price, foundations can be categorized into drugstore and high-end foundations, drugstore being the less expensive ones and high-end, just as the name implies, the more expensive ones. Bear in mind that drugstore doesn't mean lesser quality, as a matter of fact, some drugstore foundations work better than some more expensive ones.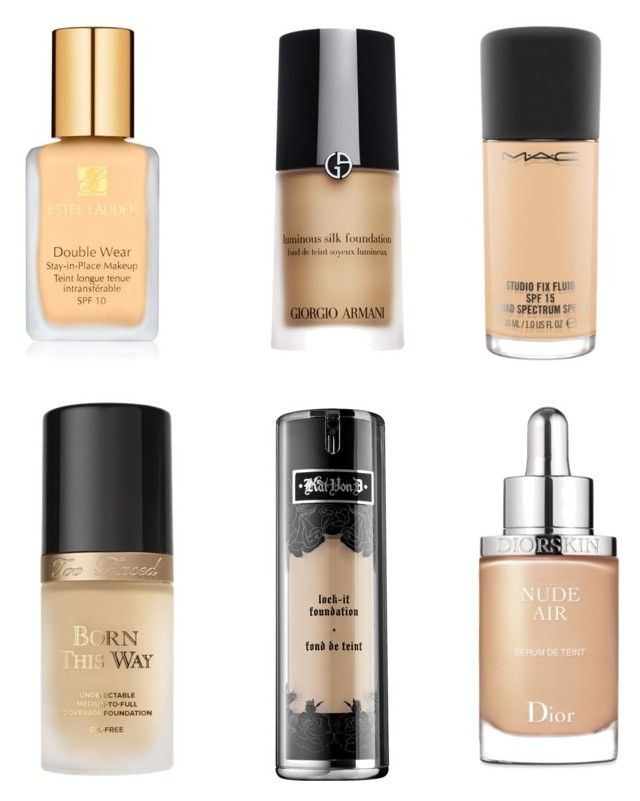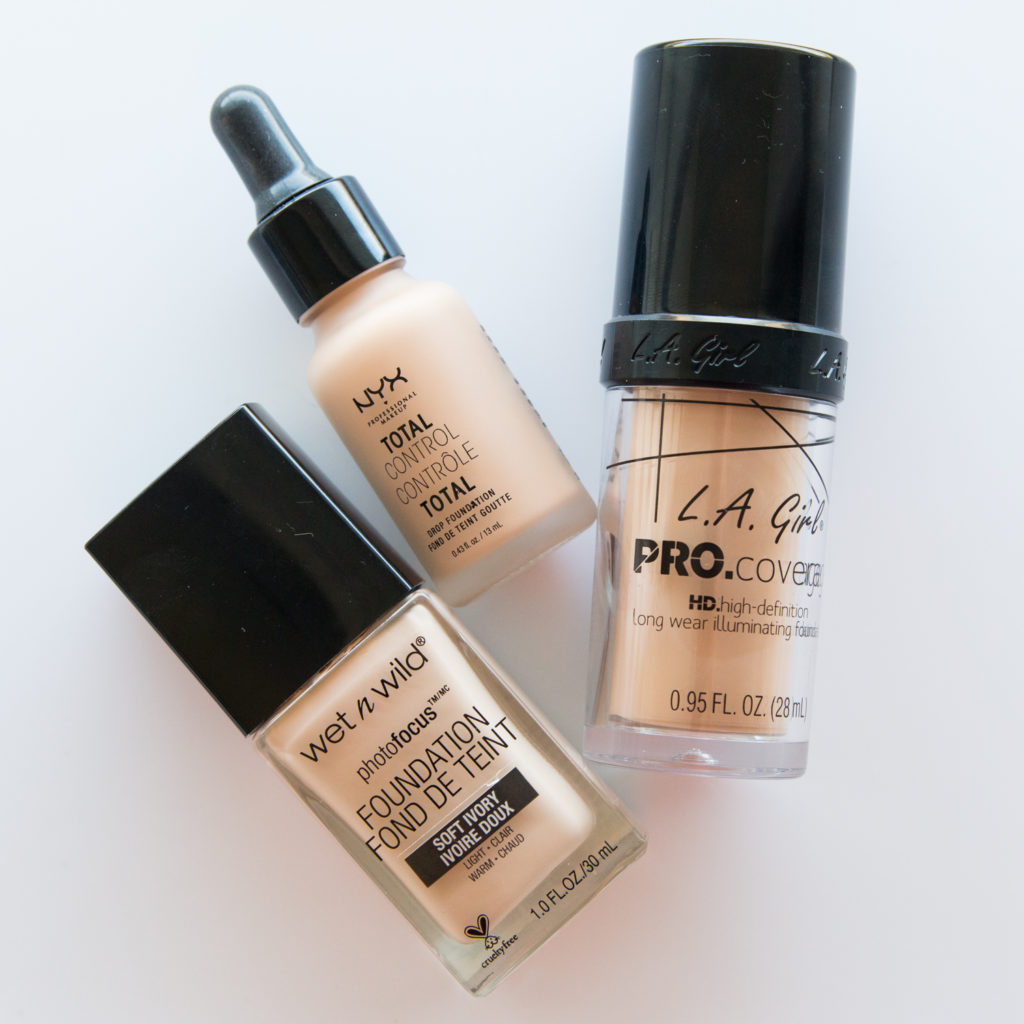 Good thing there are so many brands that make foundations of different price range.
Basically, it's more about finding out whether the formula works for you, just in case you have the question 'are high-end foundations better than drugstore foundations' on your mind.
RELATED: Top 10 Drugstore Foundations – Best Affordable Foundations Under $20
3. What Is Your Foundation Shade?
Finding out what shade of foundation suits you best can be an uphill task. Typically, foundation shades are identified by a series of numbers, letters and even names.
It is also important to note that the shade for a brand might differ drastically from that of another brand even if the colours are named the same. Find out what brand is best for your skin, taste and wallet (as explained earlier) then you can move to finding out what the name of the shade that suits you best is.
When picking out a foundation shade, choose the one that blends in seamlessly when put on your chest. Also, don't forget about your undertones. If you're a person with warm undertones, you want to go for foundation shades with yellow undertones. If you're cool on the other hand, go for foundations with pink undertones.
Makeup brands usually specify the undertone for each shade of their foundation in the description on their website. Check the red arrow in the picture below.
You may ask, how do I know my undertone or how do I find the perfect foundation shade for my undertone?
Well, you should look at your veins. If your veins are more on the blue side, you're cool. If they're greenish, however, then you're warm. You could also be neutral. This happens when your veins look colourless or exactly like your skin. In some cases, you may see both green and blue.
There's also the option of breaking out your favourite jewellery. If you silver jewellery flatters or look better on you, you're cool-toned as well, if it's gold jewellery, you're warm-toned, if both flatters you equally, you have a neutral undertone.neutral. or platinum, that equated to cool undertones. If you prefer Gold, however, then you're warm.

Do You Have To Mix Two Foundations To Get Your Perfect Shade?
In all honesty, it is possible that you still don't find your PERFECT match of foundation. A very good option is to get two shades and mix them. Sometimes, mixing two foundations might be better than one, some professional makeup artists swear by this technique.
Pro MUA, Danessa Myricks, pointed out something that we all probably noticed but chose to take lightly. That many people aren't the exact same shade all over and everywhere, so instead of using just one shade to cover all over, try mixing two shades.
Asides shade factor, another reason why you can and should mix foundation is the weather. Chances are that your skin changes during winter and during summer. In the winter, some people get pale and dry, you don't want to use just the foundation suitable for your skin in the summer. Try mixing it and you'd see how great it'd look. the same foundation you'd use
Oil-Based Or Water-Based Foundation, Which Is Better?
Knowing that the foundation you're using is made up of is also very important. This helps to prevent things like reactions and allergies, wrong mix with skin type and going against belief, culture and lifestyle decisions. Some foundation formulations include:
Oil-based foundation

Water-based

Silicone-based
Water– and silicone–based foundations are appropriate for people that have oily skin. Water–based foundations will resist your skin's oils and keep you looking matte, while silicone–based foundations will hide large pores and have a blurring effect on your skin.
Oil-based foundations are appropriate for people with dry skin. They have a thicker consistency and prevent your skin from looking dull and flat
RELATED: The Best Foundation For Oily Skin
How To Apply Foundation
Two major tools for applying foundation are brush and a beauty blender. Some people, however, apply foundation with their fingers. This isn't entirely recommended – especially with full coverage foundation – because it can be unhygienic and you can end up with a poorly blended, streaky and uneven base.
Get yourself a good dense foundation brush and/or a a soft beauty sponge, like The Original Beauty Blender or Real Techniques Miracle Sponge and apply your foundation seamlessly like a pro!.
Related: Which Is Better: Beauty Blender Or Makeup Brush?
Take Note Of This Pro Tip;
In applying foundation, you also need to learn that less is more. Fight that urge to squeeze the entire tube out. Rather, just dab in the areas that need more coverage.
For everything else that's not here, they're either already in other posts or well on their way. Until then, au revoir!