The sun is warm, pretty (even if we can't look straight at it) and is the most amazing filter for the best photos. So much good, yet, nothing ever has advantages without a few disadvantages. The sun, when it Is harsh, emits UV rays that are dangerous for our skin. But there is literally sun all-day, right? Well, thankfully, there also science that has come up with great ways for us to deal with these problems. They're called Sunscreens! (Which you all probably already knew.)
I can't write a list of 5 beauty products I'm loving right now without including a sunscreen. Yes, thats how very important sunscreen is in my skincare routine and it should be in yours as well. I can hear this coming from my people "Aren't we already kissed by the sun? Why do black people need sunscreen?" That question probably crossed your mind and ding worry, it's normal. Studies show that 63% of black people do not use or see the need for sunscreen. Yes, dears, your skin tone doesn't matter, skin cancer, however, does.
Hold up let me quickly run through the benefits of wearing sunscreens, hopefully, you'd get convinced if you're still sitting on the fence on this matter.
Sunscreens;
Prevents premature aging of the skin
Shields the skin from harmful ultraviolet rays of the sun
Reduces the risks of skin cancer
Prevents sunburn
Helps to prevent unintentional tanning
Enhances the overall health of the skin
The UV rays from the sun are more harmful to your skin than just making you darker. It leaves at the mercy of skin cancer and we don't want that. Everyone wants perfect skin, especially on the face and wearing sunscreen is one of best things you can do to take care of your skin. So, according to dermatologists, here are some of the best sunscreens for face.
10 Sunscreens Suitable For Dark Skin Recommended By Dermatologist
1. La Roche-Posay Anthelios 50 Tinted Mineral Ultra Fluid Sunscreen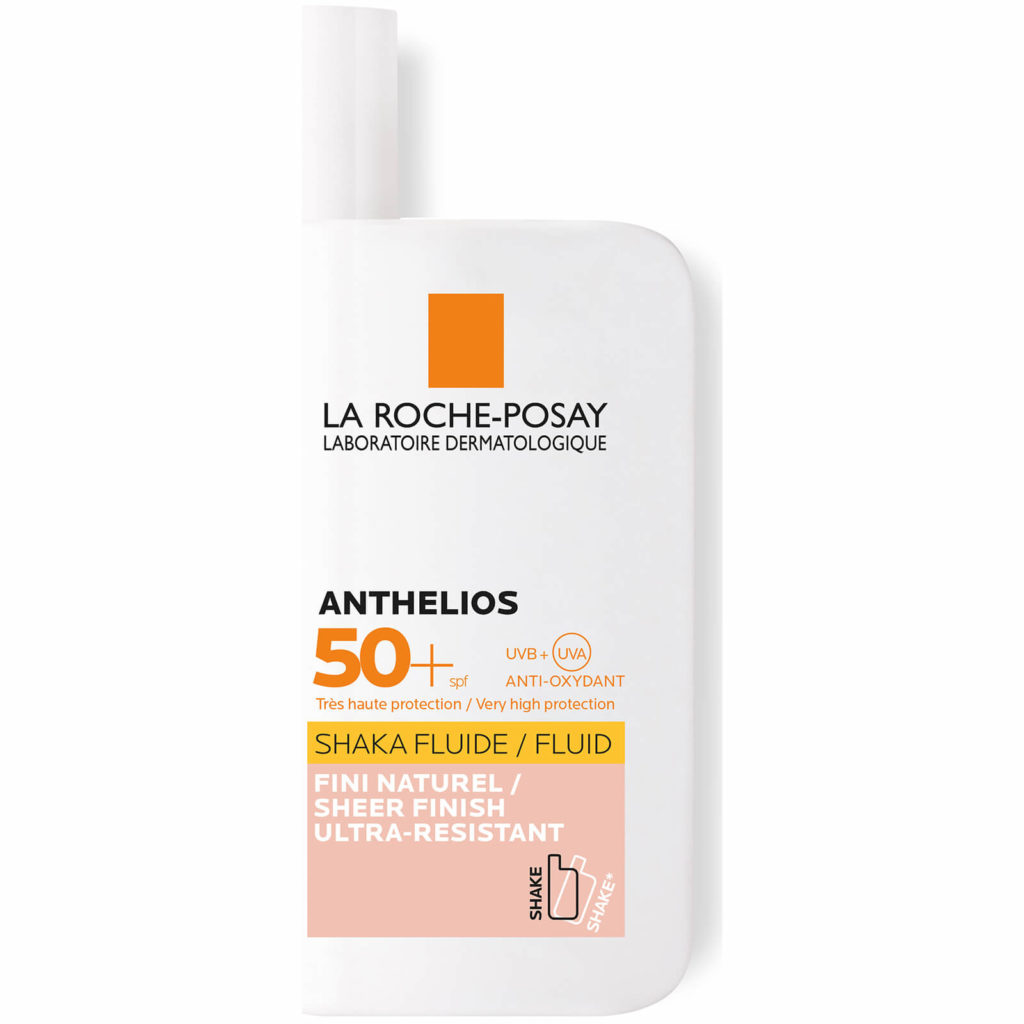 Little tip? This product lowkey works as a primer! You could use it multiple times a day because it has such a light formulation and doesn't cause breakouts.
2. Bolden Brightening Moisturizer SPF 30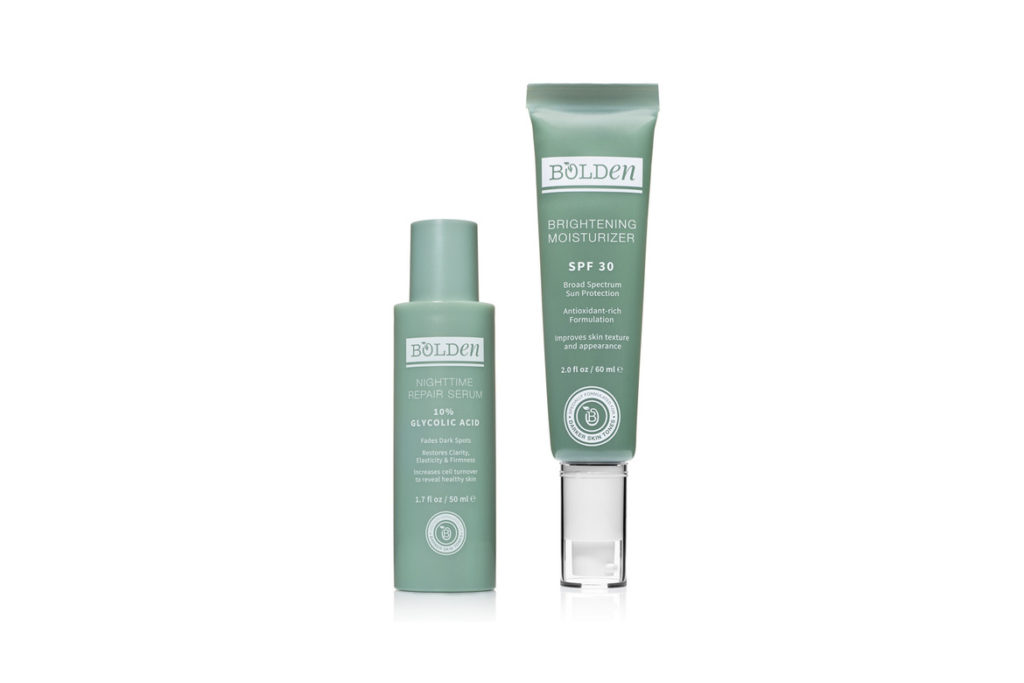 This is especially great for us people of colour. It is said that it's creators, Chinelo Chidozie and Ndidi Obidoa – Nigerians! Yay! – were tired of the white cast left on their skin from traditional formulas that they created this hydrating formula to moisturise and nourish the skin while providing SPF 30 sun protection and vitamin C to brighten and correct discolouration.
Related: Best Recommended Skin-Care Products To Fight Acne
3. Neutrogena Healthy Defense Daily Moisturizer with Broad Spectrum SPF 50 Sunscreen
"This daily facial moisturizer provides broad-spectrum protection against UVB and UVA rays. It's light, easy to spread, and will not leave your face feeling greasy. It can even double up as an aftershave product for men
4. Prevage City Smart Broad Spectrum SPF 50 Hydrating Shield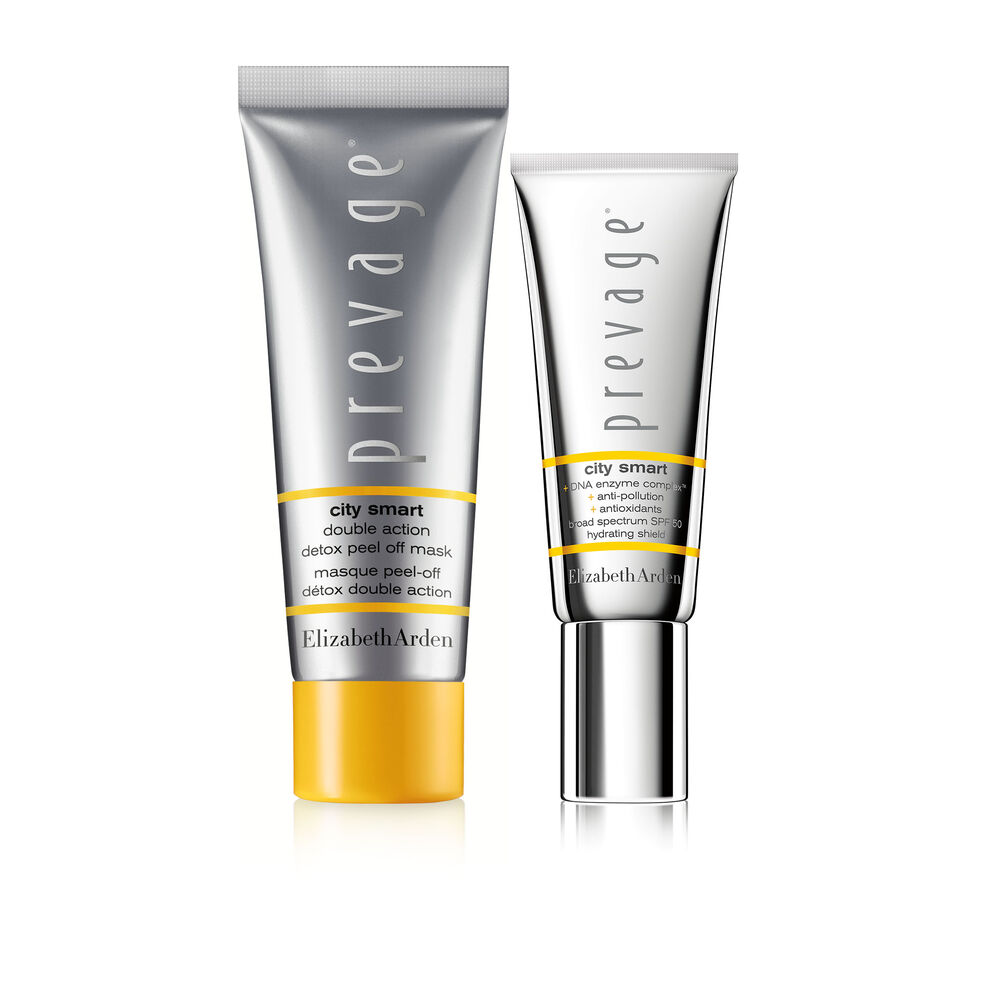 Antioxidants, which this contains, play a vital role in skin's appearance and health. It is said by a Dermatologist, Dendy Englelman, that this sunscreen serves as an anti-pollution shield and works wonders with CE Ferulic by Skinceuticals.
5. Supergoop Unseen Protection SPF 40

This goes on like body oil hence, have no fear, no white residue is there! It is said to be so light that you wont even remember your wearing sunscreen.
6. Neutrogena Ultra Sheer Dry-Touch Sunscreen SPF 55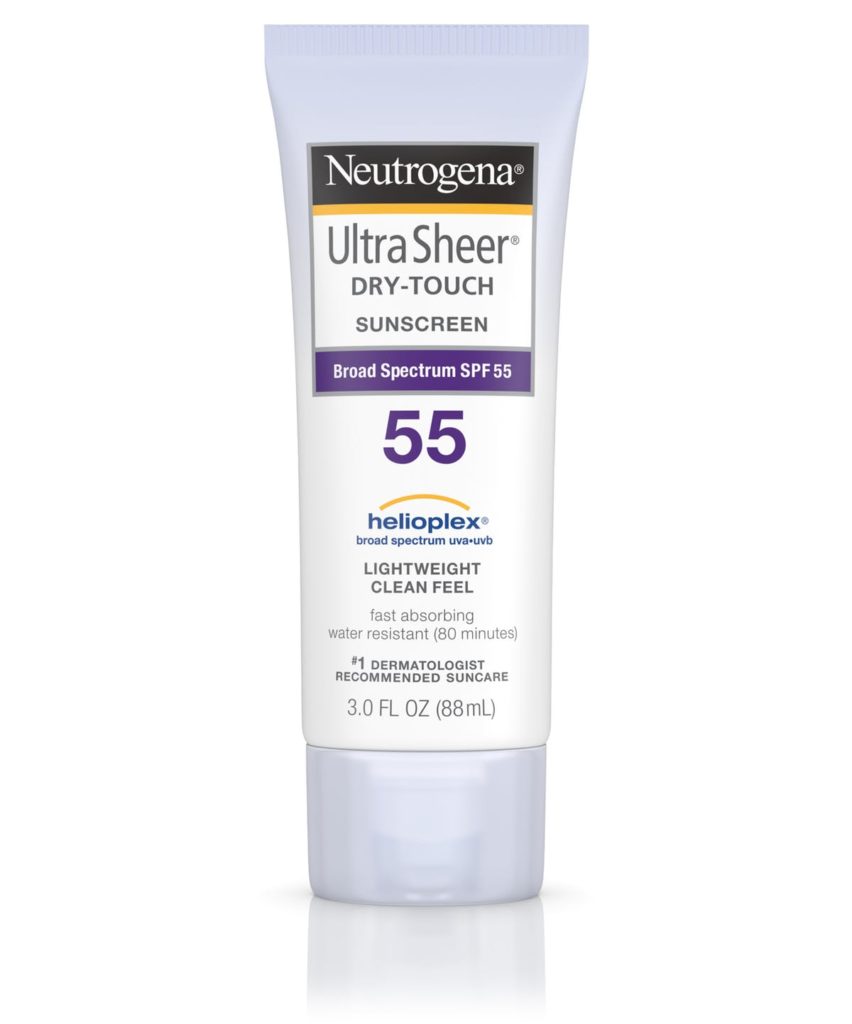 "My go-to daily SPF is Neutrogena Ultra Sheer Dry Touch SPF 55, the classic original. I use it instead of moisturizer rather than double layering. I like it because it provides a somewhat matte finish and makes me look like I actually am wearing a light foundation without making me look chalky or pale at all. It doesn't crumble or pill like some other sunscreens, and has never made me break out."
7. Mario Badescu SPF 30

Photo Credit: Mariobadescu.com
This oil-free moisturizer is specially formulated to provide long-lasting hydration in addition to it's broad-spectrum protection. It is basically 2 for the price of one.
8. Glossier Invisible Shield SPF 35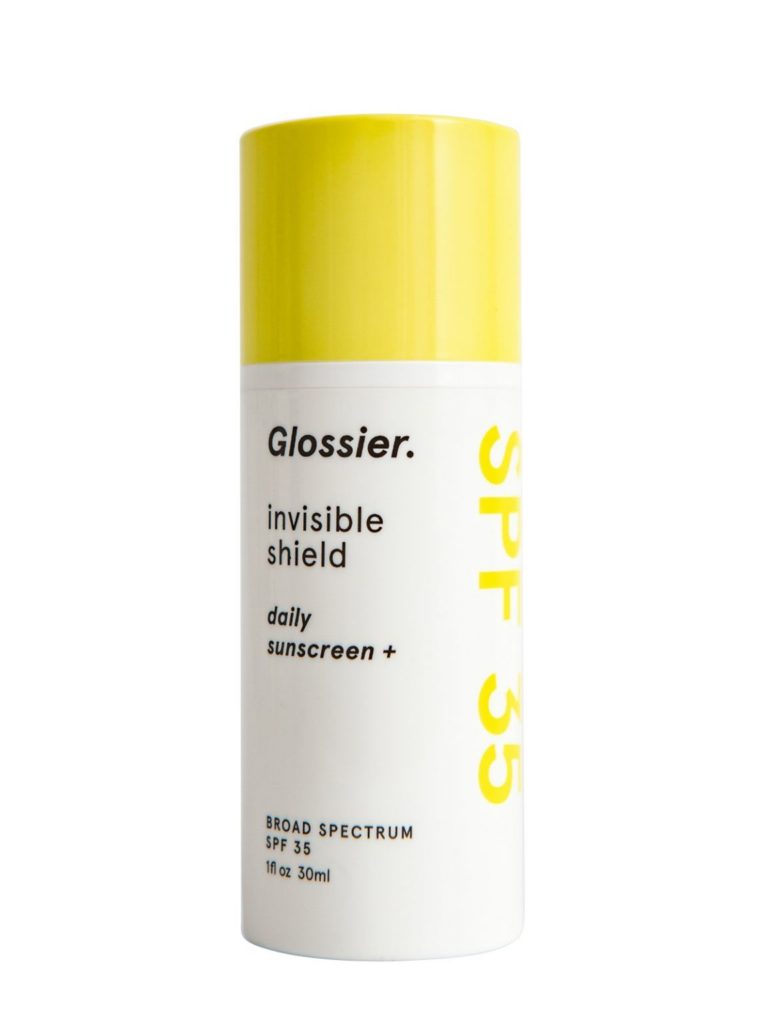 This formula is gel-like and colourless, hence, great for all skin tones and even skin types. Oily skin? You don't have to worry about clogged pores. Dark skin? You don't have to worry about residue.
9. Black Girl Sunscreen SPF 30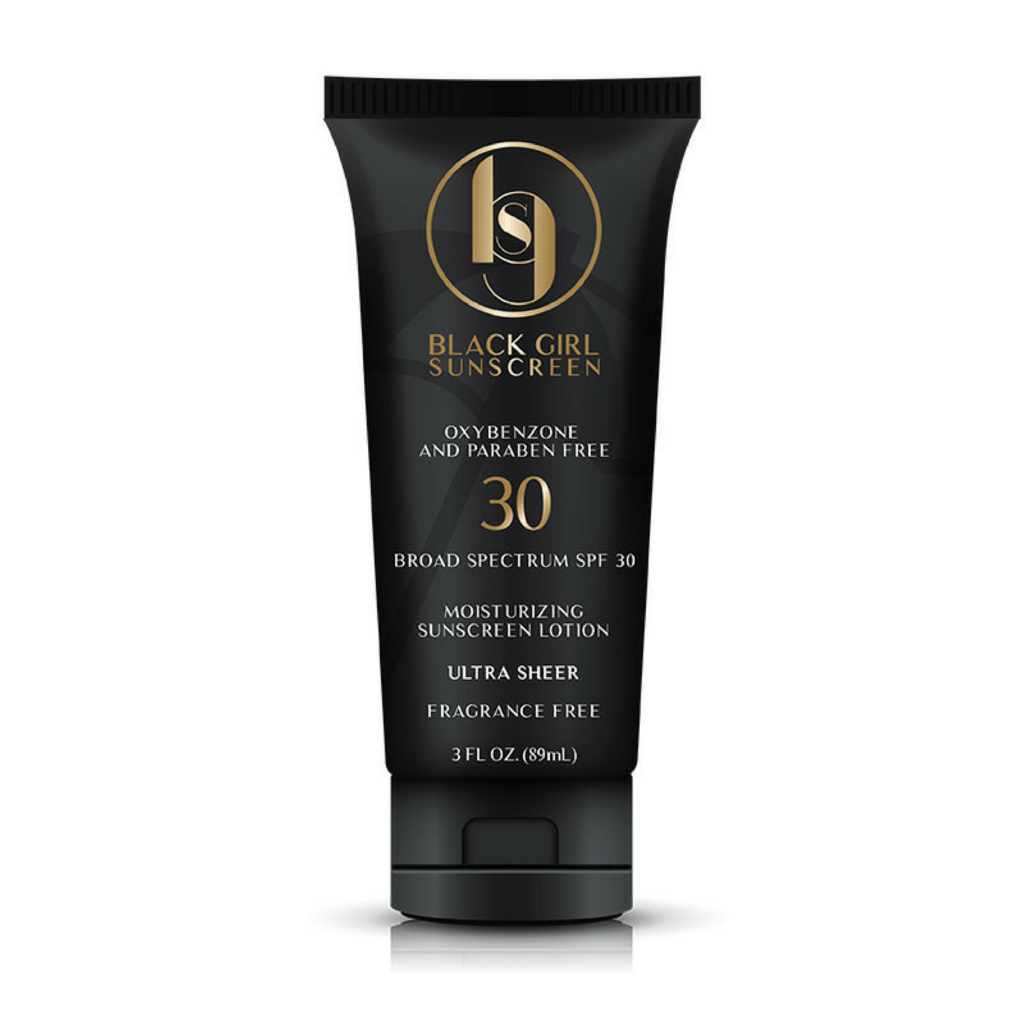 Photo Credit: blkgrn.com
Frustration really does both the best. This formula, just like Bolden, was created out of frustration of not being able to find great options for women of colour. This beauty is available for just 1 dollar – gasps! I know, right? – and its formula is free from minerals and zinc oxide which commonly caused the white residue on darker skin tones.
Hopefully, guys, you've seen that there's a ton of sunscreens available for us – even with our dark skin tone. Most of these sunscreens have been recommended and are even being used by dermatologists so you're assured of their effectiveness. Plus, not all of them cost enough to ruin your purses, a lot of these are very affordable sunscreens, so come on, try it and let your skin thank you, then me later.