As an absolute beauty junkie, I have a lot of beauty products (skincare and makeup in particular), however, not all of them are my favourite. Some are great, some are average while some are just there.
In the spirit of sharing, one beauty lover to another, I'll be sharing 5 beauty products I'm loving right now. Some of these, I just started using recently, others I've had long before now and haven't looked back. You might also fall in love with one or more of them.
1. AntiBac Derma Light Sun Essence SPF 50+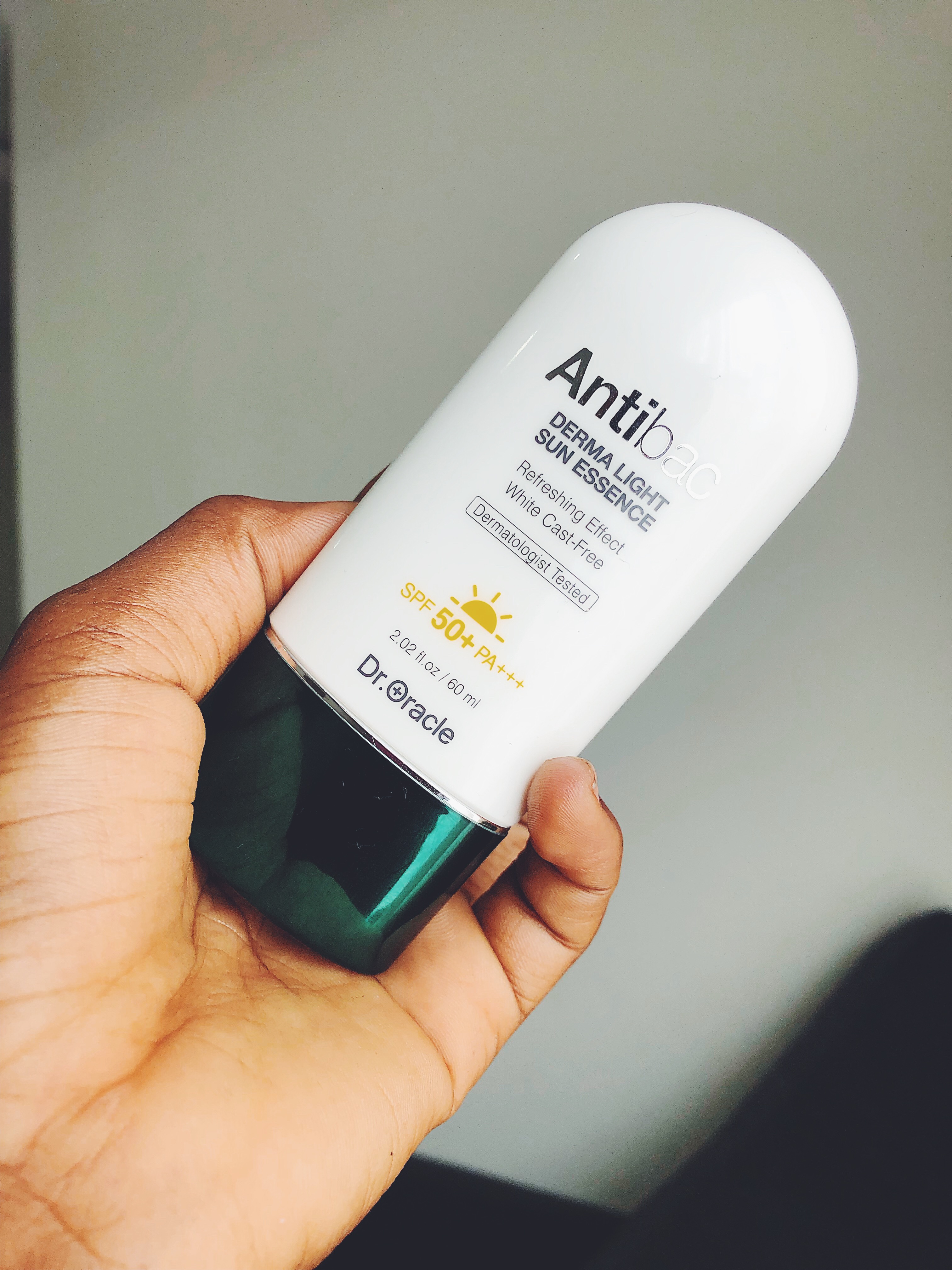 Believe me, your skincare is not complete without a sunscreen. I love this sunscreen because of how soft and moisturized they make my face feel, it has a very very heavenly fragrance, doesn't leave any white cast on my face and most importantly, protects me from UV rays of the sun.
2. The Touch beauty Electric Facial Brush Set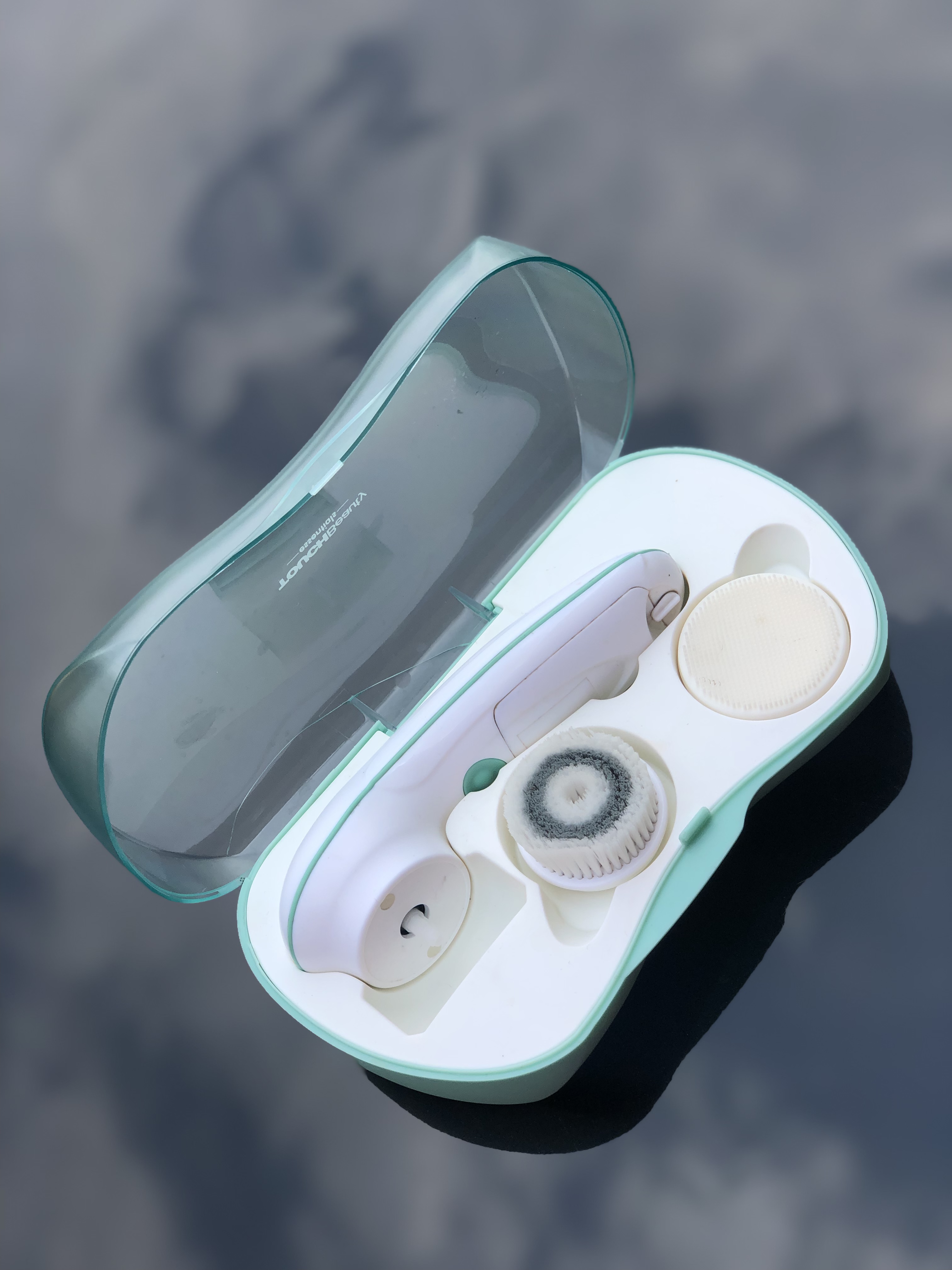 I love this brush so much that I had to write a whole post about it. This brush is so effective and it's a convenient way to cleanse my face. The bristles are soft and feel great on the face. I use it for my physical exfoliation which I typically do once in a week. This cleansing brush was very instrumental in How I Cleared My Acne In One Month because it cleanses deep into the skin and removes excess oil and dead skin cell. It also has a great price point compared with other brands like the Clarisonic
3. Miniso Brow Pencil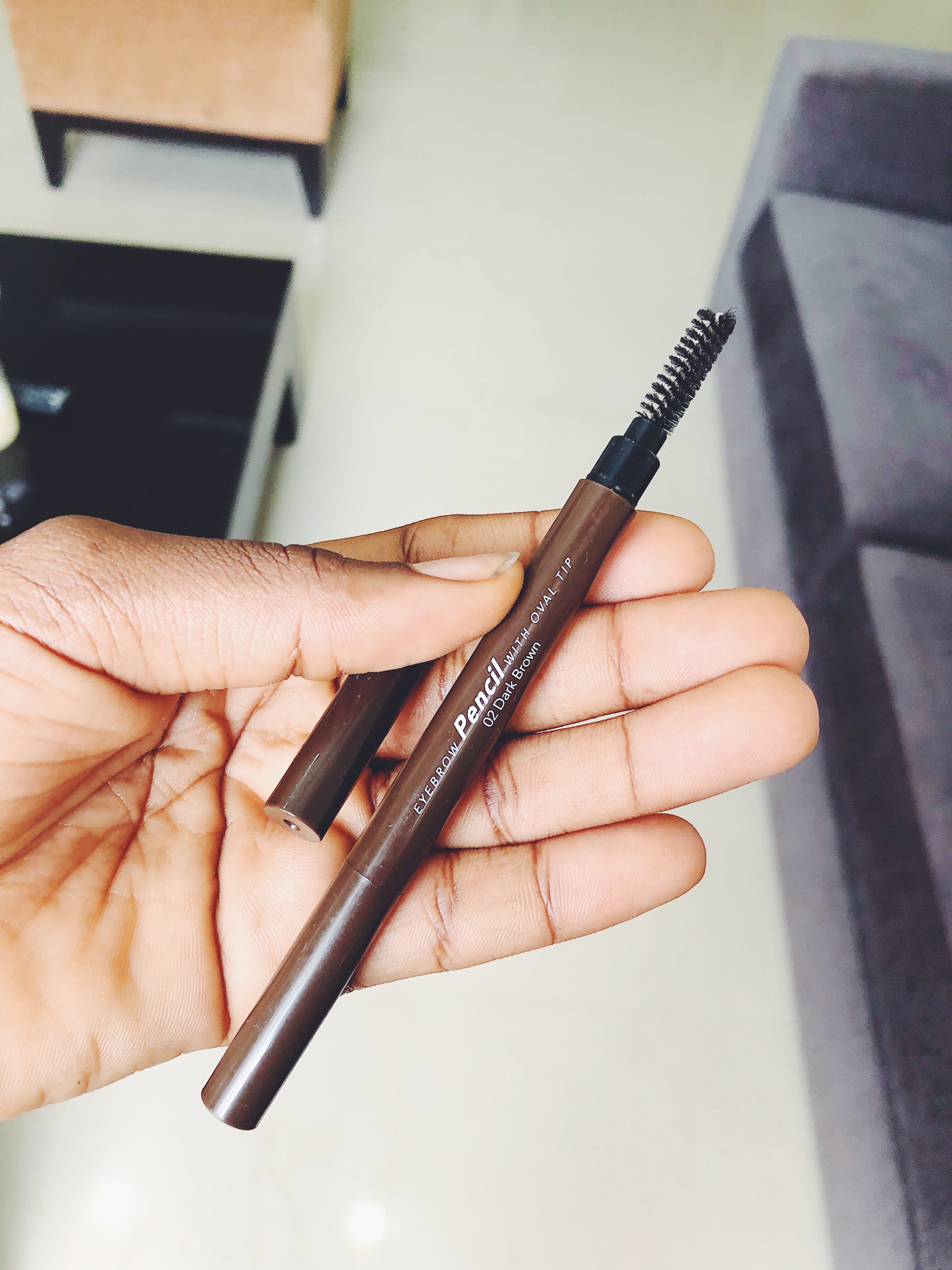 One of the many questions I get when I post pictures on my makeup page on Instagram is "what brow pencil do you use". I have and use different brow products but one I'm always quick to reach for is this one I got from a Miniso store in Nigeria.
Initially, I never thought this brow pencil will work for me because Miniso is a Korean brand and their skin complexion is waaaayy opposite to mine (a Nigerian). Nonetheless, I got it in the shade 'dark brown' and I can boldly say that it is my current favourite pencil. It has two ends, one with the slim retractable brow pencil and the other end has a spoolie. Nice right?
I also like this product because it gives me that desired light human-hair-like strokes. It's affordable as well, costs about 1900 naira.
4. Nuban Beauty 'In My Skin' Beauty Sponge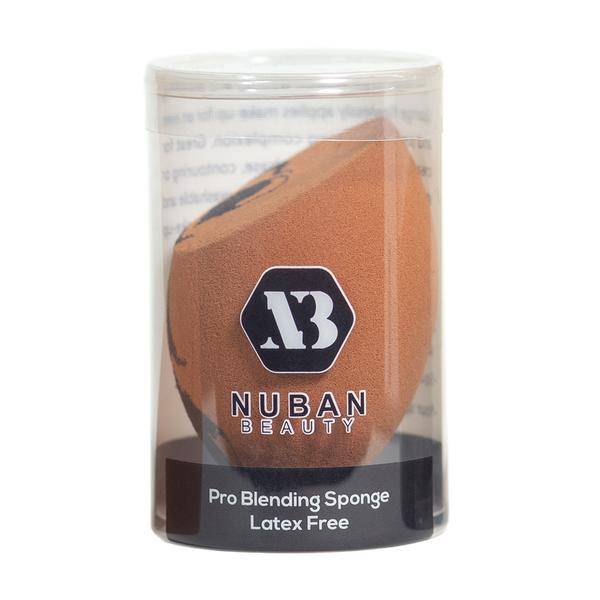 Nuban beauty is a brand in Nigeria that made it to my list of 7 top beauty and skincare brands in Nigeria.
They recently launched a new 'in my skin' beauty sponge and it's THE TRUTH! I'm a foundation brush kind of girl when it comes to applying my foundation but ever since I got this beauty blender, I can count the number of times I've used a brush. It is super soft and gives a flawless and seamless makeup application. Nuban beauty manufactures very great makeup products, I've used some of their lipsticks as well and I did a review on Nuban Beauty Wishes and Intensify eyeshadow palettes as well.
5. The ordinary Hyaluronic acid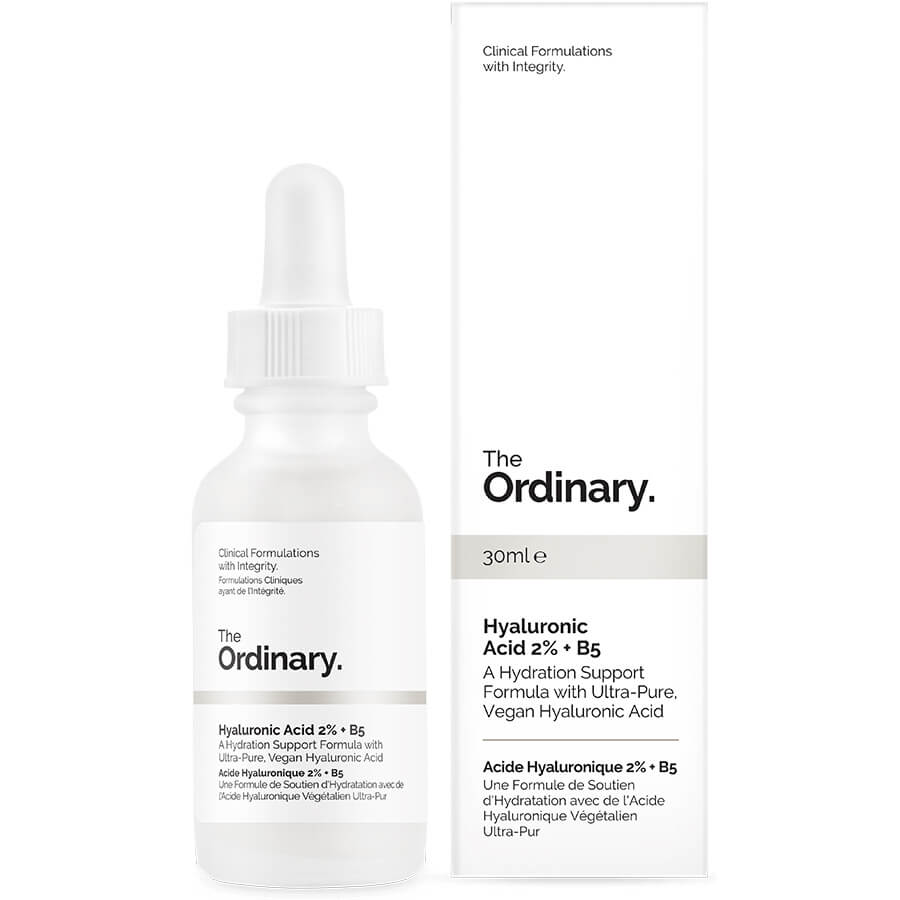 If you didn't know before, hyaluronic acid is key if you want a really flawless hydrated and smooth skin. I incorporated some the ordinary products in my skincare routine and this is one of the products I literally can't do without.
The ordinary hyaluronic acid immediately makes my skin feel smooth, plump and hydrated when I use it. One great thing about hyaluronic acid is that it works for skin type including acne-prone ones; as a matter of fact, our body produces some amount of hyaluronic acid naturally.
These are 5 beauty products I'm obsessed with right now. Feel free to watch the video below and don't hesitate to subscribe to my channel.