Hey there, welcome back to my blog! Today, I would be starting a journey and I would love you to come on this journey with me. I am a skincare addict if you don't already know that, I love reading and doing research about skin care products, and some times I literally make myself a lab rat, testing one product or another from different.
I've done reviews on brands I've used before like YouSkin Beauty, The Skin Apothecary black soap, Ajali Handmade Naturals, R & R Shae Luxury Products e.t.c. I do this not only because of my love for skin care product but also for the desire to figure out which product is best for my skin. I often have congestion on my forehead and breakouts once in a while.
Right now I just might have found my final bus stop (for a while at least) and guess what brand that is,… THE ORDINARY. Yes! The Ordinary.
If you're into skin care you definitely must have heard of them. For the longest time, I've wanted to lay my hands on this product and try them, especially because I always came across them during research on how to treat acne, oiliness, congestion on my forehead which are my major skin concerns at the moment.
About 'The Ordinary' Brand
The ordinary is one of the brands under DECIEM umbrella and they make skincare active ingredients available to consumers at very affordable jawbreaking prices! Over the past few years, they've become one of the fast selling skincare brands.
You should also see: The Ordinary AHA 30% + BHA 2% Peeling Solution
What The Ordinary Products Should I Get?
The first challenge I encountered while during my research before getting the products was which products to buy, which works for what, how to layer them.
The Ordinary products can be VERY, I mean VERY intimidating. lol. The products are labelled with their scientific name of the major ingredient(s) in the bottle leaving you to figure out what 'Ascorbyl Tetraisopalmitate Solution 20% in Vitamin F' for example means. In a way, it's a good thing because you don't see stuff like 'miracle glow serum" "clear pimples in one night" (these kinds of names are just marketing strategies) instead you see the names of the actual ingredient you're getting.
The next thing was how and where to get these Products in Nigeria.
Where To Buy The Ordinary Products In Nigeria
I asked the question on my Instagram and I got a whole lot of options (thanks to my IG family). I got my products from Hellobeauty.ng and buybetter.ng, both on Instagram.
So my delivery came through a few days after. I got 5 products.
1. The Ordinary Salicylic Acid 2% Solution
Salicylic Acid is a beta hydroxy acid that exfoliates the skin. This 2% treatment solution helps exfoliate the inside walls of pores to fight the appearance of blemishes. Price 4200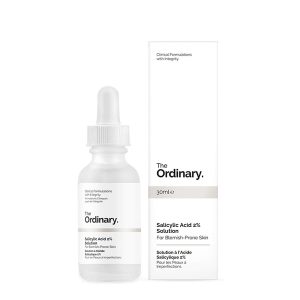 2. The Ordinary Natural Moisturizing Factors + HA
This product keeps the outer layer of the skin protected and well-hydrated. ( Price #6500 for 100ml)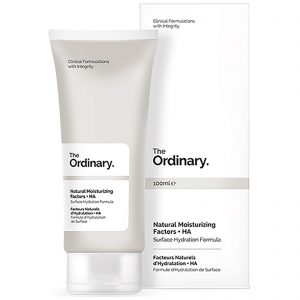 3. The Ordinary Hyaluronic Acid 2% + B5
This product supports hydration, plumps and repairs the skin. Price 5,000

4. The Ordinary Ascorbic Acid 8% + Alpha Arbutin 2%
This Product targets hyperpigmentation, dark spots, uneven tone and signs of ageing.

5. The Ordinary Niacinamide 10 + zinc 1
According to the website, Niacinamide (Vitamin B3) is indicated to reduce the appearance of skin blemishes and congestion. Price 4,500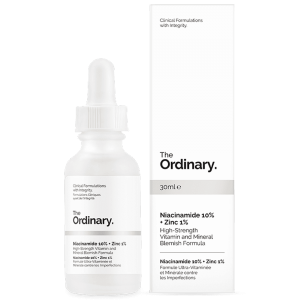 First Impression Of The Products
I must confess, these products felt amazing on my skin. None of it tingled. All through the day, my skin felt hydrated… I am optimistic about this journey I just began
How To Use The Ordinary Products / The Ordinary Skincare Routine
One of the most frequently asked questions about The Ordinary products is how to layer The Ordinary skincare products.
My morning and night care routine is pretty simple
Morning Routine
Cleanse
The ordinary niacinamide 10 + zinc 1
The Ordinary Hyaluronic Acid 2% + B5
The Ordinary Natural Moisturizing Factors + HA
Night Routine
Cleanse
The Ordinary Salicylic Acid 2% Solution
The Ordinary Hyaluronic Acid 2% + B5
Ascorbic Acid 8% + Alpha Arbutin 2%
The Ordinary Natural Moisturizing Factors + HA
NOTE: You should not use Niacinamide together with ascorbic acid. You can either make use them on alternate days or one in the morning (preferably niacinamide) and the other at night
Final Note
Like I said, I'll be bringing you guys on this journey. I'll share progress from time to time. Fingers crossed.
Do you use 'The Ordinary' products? Do you Love them? Have any questions on skincare? Pls, leave a comment. I'll be glad to respond.
Meanwhile, I have a post on how to cover dark circles and under eye bag with and without makeup which might be helpful for you.
You can subscribe to my YouTube Channel for more updates.
Xoxo,