Hello, my lovelies! I am back here to talk to you about how to apply eyeshadows like a pro. One of the key products in your overall makeup collection is Eyeshadow! This is something that you need in your makeup kit for sure. If you are a working woman who needs to go with a subtle eye-look or a pro-makeup artist – you would want to have eye-shadows in a kit.
Eyeshadows are an easy product to apply but, all you need to have is a little practice with blending. Today, I will give you an overview of eyeshadows as well as how to use them. Now, let's dive into the world of eye-shadows together!
What Are Eyeshadows?
Eyeshadows are basically different coloured pigments in the form of powders that are applied to the eyelid to create more depth. The eyeshadows not only give more dimension to the eyes but also help to make them pop!
Eyeshadows are mostly available in powder form but nowadays different companies have come up with liquid eye-shadows that are mostly in glitter form. Stilla is one company that makes amazing liquid-eyeshades.
Many makeup companies have made eye-shadow palettes which include 8 to 32 different shades to choose when creating your eye-look.
What Do You Need To Apply Eyeshadows?
Eyeshadows are simple to apply if you are going for an everyday look. All you need is a blending brush, flat brush and your eyeshadow palette. My personal favourite blending brush is the Sigma E40. I use it to apply eye-shadow in my crease and for overall blending. In order to apply the eye-shadow on your lid, you need a flat brush, which helps pick up more product and apply easily on the surface.
You can make the eye-look pop by applying eye-liner at the end followed by mascara.
How To Apply Eyeshadow Step-By-Step
Step 1: Get your makeup brushes and eyeshadow palette ready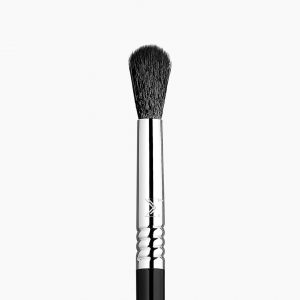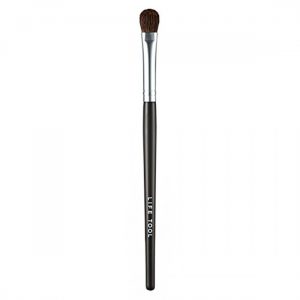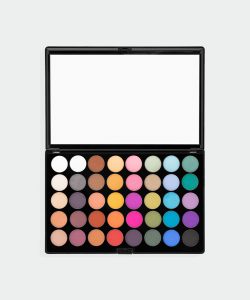 Step 2
Apply your eyeshadow base or primer. Just like you need a makeup base or primer for your face, you should use an eyeshadow base for your eyeshadow too. This would make your eyeshadow colours pop even better and last longer without creasing. You can also use a concealer like LA girl pro conceal or zaron cosmetics concealer as an eyeshadow base but ensure you set it with a translucent powder before placing eyeshadow on it.
Step 3
Using a blending brush, apply your transition colour above your crease and then place the darker eyeshadow colour on your crease. This gives a more lovely depth and dimension to your eyes.
Ensure you blend these two very well such that there would be no harsh line. To apply eyeshadow for hooded eyes, just try to place your eyeshadow higher above your crease because if you stay on your eyelids alone, when your eyes are open there won't be any eyeshadow visible. Do not use shimmer eyeshadows for your transition or crease colour as this would just make you look like a masquerade, lol, except you deliberately want a dramatic look.
Step 4
Apply your eyelid colour. Use the flat eyeshadow brush to apply eyeshadow on your eyelid. You can make use of either matte eyeshadow or shimmer eyeshadow.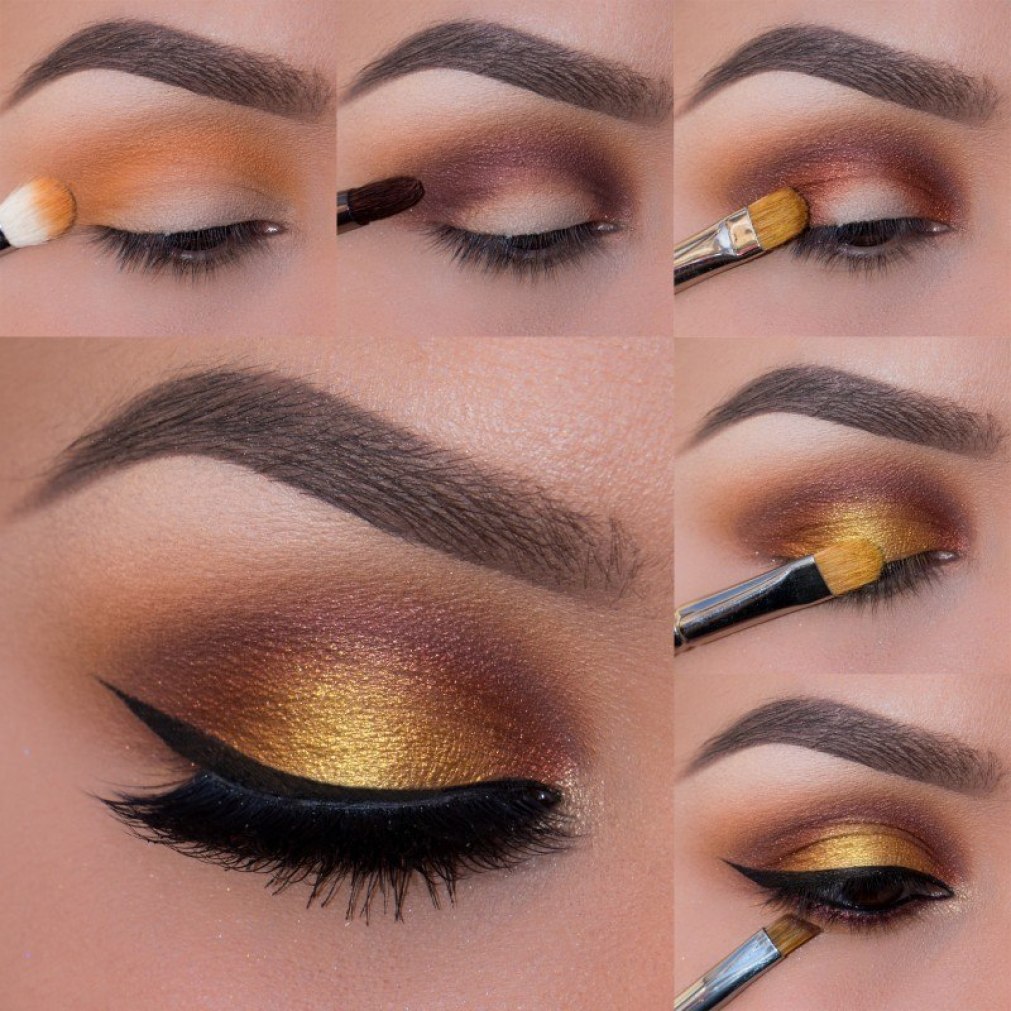 Step 5
Use eyeliner and mascara to add more effect to your eye look. You can also use false lashes for added effect.
What Kind Of Eyeshadows Do You Need In Your kit?
The kind of eyeshades that you need in your kit solely depends upon your routine and need. If you simply have to create everyday looks, you don't need much. There are many companies from the drugstore to the high-end ones that make little kits with four eye-shadows in them.
They are great if you don't use eyeshadows a lot in your makeup routine. If you are a professional makeup artist then the list of eyeshadow palettes that you need in your collection might never end! My personal favourite eyeshadows are from Anastasia Beverly Hills, morphe as well as few Nigerian brands like Nuban Beauty, Zaron to mention but a few. Some of these palettes have basic shades that are needed to create subtle looks.
If you are more towards the colourful side then get ones with more colourful eyeshadows. I have previously done reviews on some eyeshadow palettes, you could check them out.
Take Home Point
Makeup is all about practice. You might not like your smokey eye makeup or any makeup look created by you at first, but you don't need to lose hope. Blend, blend, blend until your arm drops off, lol, – this is the key to eye-shadow perfection.
Let me know in the comments down below if this article helped and if you need to know any more aspect of eye-shadows.
You can subscribe to my YouTube Channel for makeup videos and demonstrations of how I achieve a flawless makeup
You can also download my makeup tutorial booklet + videos FOR FREE.
Xoxo,
💜