Highlighting is without a doubt one of the fun things to do with makeup, and guess what you don't have to break the bank to get the best highlighter that works great and flatters your skin tone.
Have you seen some women's face glowing with 'no makeup' makeup look and you wonder how they did it? Tell you what, they've mastered the best kind of highlighter to achieve that result.
Whether you want a blinding glow or a subtle glow, it still boils down to making the right choice of highlighter to use otherwise you end up looking like a disco ball. Every day, it seems like there's a new highlighter from an existing brand or a new makeup brand and selecting the best affordable one is part of the Makeup Tips Every Makeup Newbie Should Know.
I've done the homework for you and now I'll be sharing with you 10 affordable drugstore highlighters that work great, tested and trusted, and are very affordable. Read on.
List Of 7 Cheap And Quality Highlighters
1. Maybelline Master Chrome Highlighters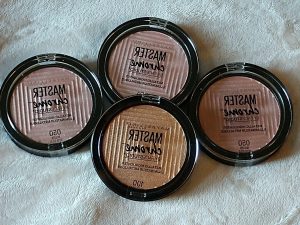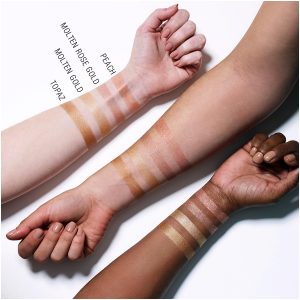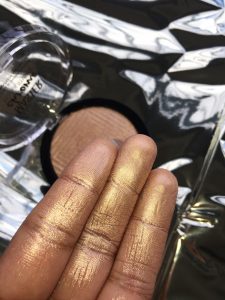 Maybelline is without a doubt one of the drugstore brands that manufacture great products. This master chrome highlighter would leave your jaw dropped. It is a metallic highlighter with super intense pigmentation. It's really smooth and velvety. The top four shades are molten gold, molten rose gold, Molten peach and molten Topaz. My favourite is the 'molten gold'.
Quick Read: The Best Foundation For Oily Skin: Maybelline Superstay Foundation Review
2. E.l.f Baked Highlighter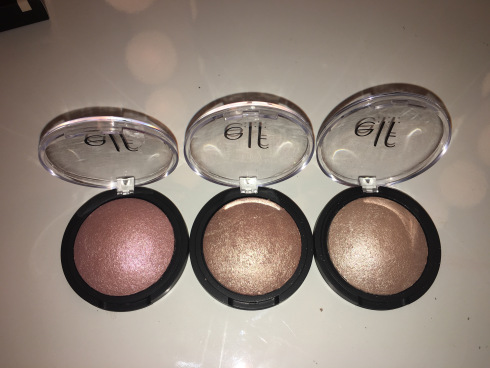 E.l.f is known for their budget-friendly makeup products like lipsticks, foundation and brushes for as low as 3-6 dollars. The E.l.f baked highlighter comes in 4 shades – Moonlight Pearls, Blush gems and Pink Diamond and Apricot glow; cool pink, bronze-like rose and warm champagne shades respectively. These highlighters are great, smooth and not chunky. They give a subtle glow when applied and if you want a more intense glow, spray your brush with a setting spray and then apply it.
3. Stellar Lights Highlighter Palette by Milani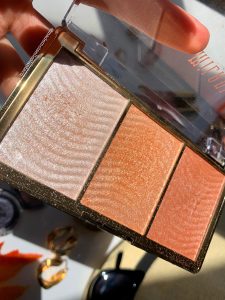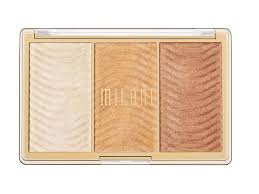 Drugstore brands are really underrated! This Milani stellar lights Rose Glow highlighter palette is a 3 in one palette that you can use individually or mix to get your desired shade. This highlighter is really pigmented and intense. If you're into 'blinding glow', then this is for you.
blinding, super blendable and it gives a gorgeous wet sheen [not glittery]
4. Yanga Beauty Candid Glow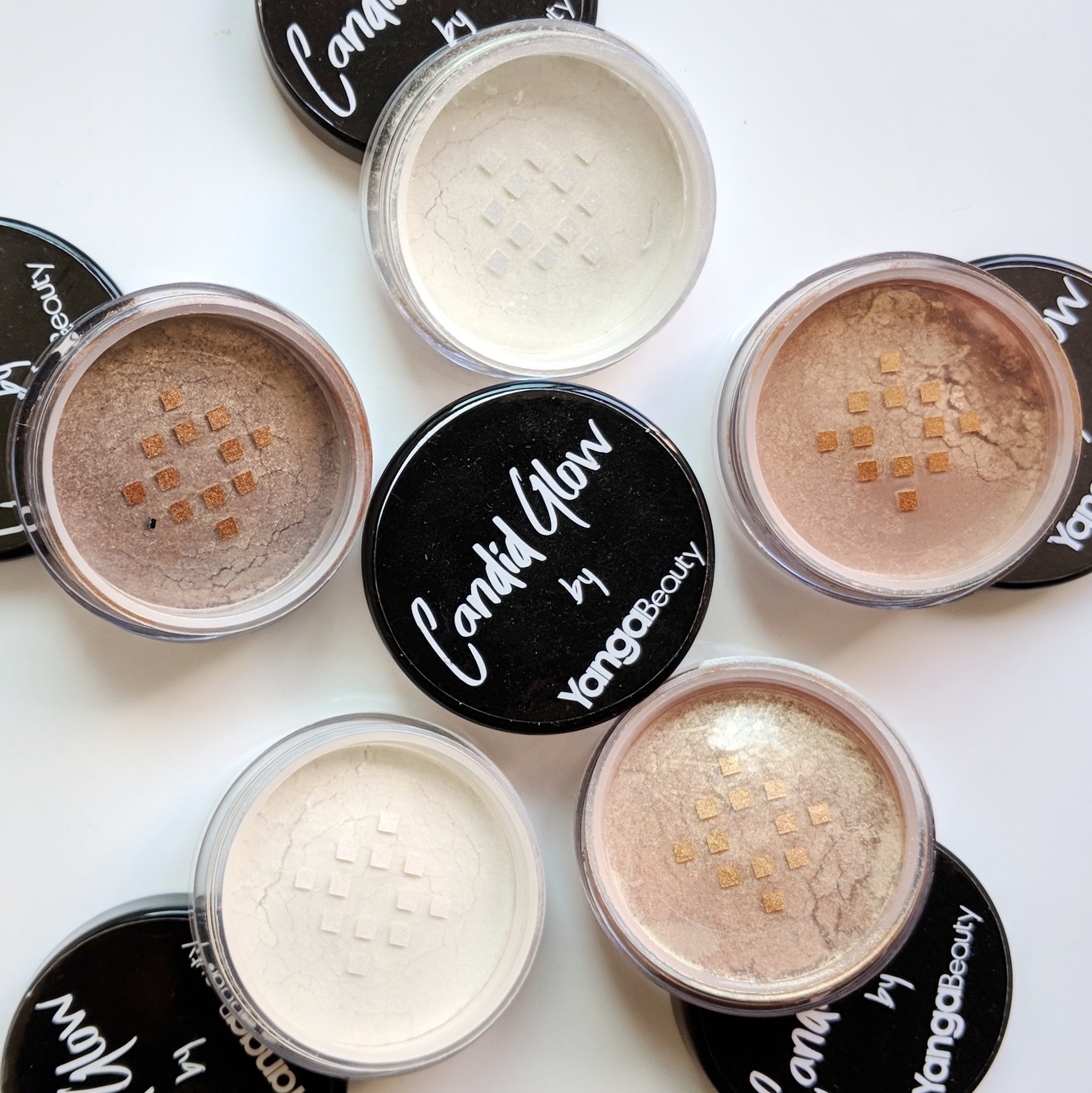 The Yanga Beauty Candid Glow is a loose highlighter from Nigerian Makeup brand Yanga Beauty. The highlighters that come in jars, they are very pigmented, smooth, finely milled and soft. They have six shades of this highlighter; kporkish, Yowa, Wawwu, Osheyyy, Gbam and Oh Baby. It retails for 4000 naira on their website.
5. Wet 'N Wild MegaGlo Highlighting Palette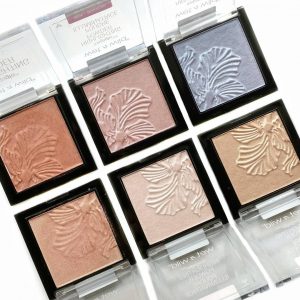 Whether you want a subtle glow or a sliding glow, you can get it with this highlighter. Even YouTube influencer Jefree Star approves this highlighter. It is available in 5 shades; Diamond Lily, Golden flower Crown, Blossom Petal, Precious Petals, Crown of my Canopy. They cost about $4.99 each.
6. Maybelline Master Strobing Liquid Illuminator Highlighter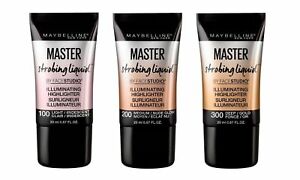 Maybelline MASTER Strobing Liquid Illuminator Highlighter is another great highlighter. It's a liquid highlighter that you can use in different ways. You can mix with your foundation to have a glow dewy foundation look, you can mix it with your favourite moisturiser or you lotion and apply on your face or on your body, you can also use it directly on your face to highlight targeted parts of your face. It comes in 3 shades; irridiscent (light), Nude Glow (medium) and Gold (deep). It costs about $7.
7. NYX Professional Makeup Born to Glow Liquid Illuminator
This is another $7.50 liquid highlighter. It is light weight, super bendable and pigmented. You can use it sparingly to get a subtle glow and you can add more till you achieve your desired level of glow. It comes in 4 shades; Gleam, Pure Gold, Sun Goddess and Sunbeam.
Alright lovelies, those are the 7 affordable drugstore highlighters I have for you today. Go ahead, get yourself one and complete your slay with that badass glow!!
Till next time,
Xoxo,
💜