In my early days as a makeup artist, one of the problems I had was how to put the brushes I had to use. There were so many brushes on the market and even in a brush set that knowing how to put them to use was a struggle. Brushes bristles come in different shapes, textures and density and to make it worse, most brushes come without a label that actually tells you what that particular brush is for.
Brushes make makeup application easy and they help to achieve a flawless finish. Making use of clean fingers to apply makeup worked for some things (still works) but to take your skill to the next level and be more professional, there is need to know what specific kinds of brushes are and what they are used for. Note that some brushes work for more than one purpose and you don't have to have a countless number of them.
Through years of experience, I've gathered enough knowledge on makeup brushes and I'll be telling you about the types of makeup brushes and how to use them
Foundation Brush
It is important that your "foundation" be even and well blended. The best kind of brush is the foundation brush.
These brushes which are usually dense come in two kinds, full with a rounded or flat top (like kabuki brush) and the one that looks like a paintbrush. The brushes come in different ways from different brands, you should use choose based on your personal preference.
How To Use A Foundation Brush
To use this, you can either apply the foundation on your face and then spread all over with the brush or put the foundation on the brush directly and then apply on your face. Make sure do this in dabbing or tapping motion instead of swiping to avoid streak marks.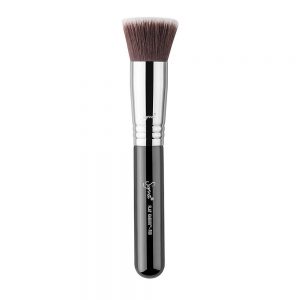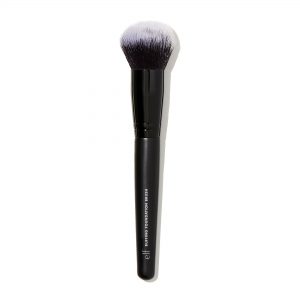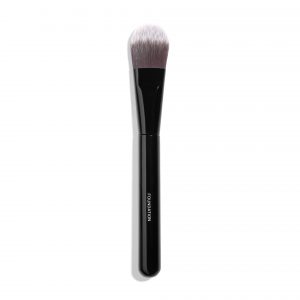 Eyeshadow Blending Brush
One of the keys to having a very great eye look is blending your eyeshadows properly. Typically they have very fluffy bristles, tapered shape and are very soft to make blending easier.
it is a good choice for applying your

eyeshadow

shades to the

crease

It's also great for applying your

transition shade

.
it is used for blending out

matte

eyeshadow to give a diffused finish.
It's the brush that gives the best smokey eyes result.
It can also be used to

blend

out

concealer

on your eye area.
How To Use A Blending Brush
Start by applying a small amount first, blend back and forth and add more as needed but keep blending.
swirl it around the edges of your eyes when blending multiple shades on top of one another.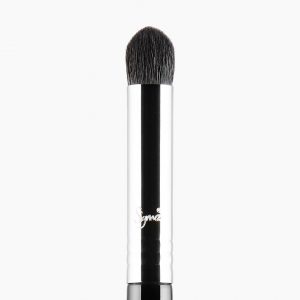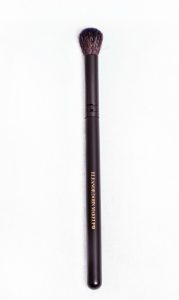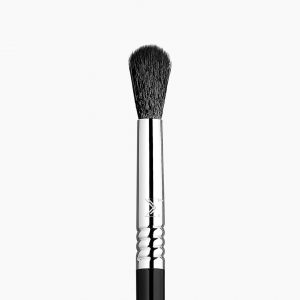 Concealer Brush
Have you been wondering what brush is best to cover up zits?, you know how to cover dark circles and under eye bags but what brush should you use?, well look no further, this brush (picture below) is the best. It's probably one of those brushes in your brush set that you just never knew what it was there for.
How to Use A Concealer Brush
To use this just apply tap the amount of concealer required on the area and tap gently into the skin with this little brush.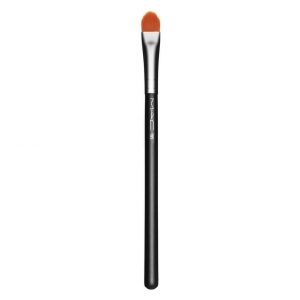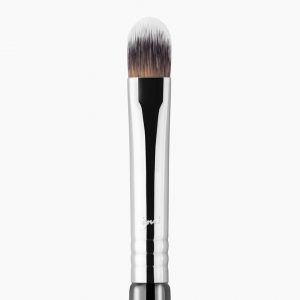 Contour Brush
As you should probably know already, contouring gives the face a slimmer and sculpted appearance. The shape of this brush can easily give away what it's used for. It is a dense brush similar to a blush brush only that the contour brush has angled bristles that is used for contouring whether with powder or cream contour. The angled shape of the brush was designed to mimic the angle of the cheekbone and for the easy application on the parts of the face, you wish to contour.
How To Use A Contour Brush
To use this brush, apply the contour powder or liquid on the required areas and blend in a circular motion. Typically, you should contour the hollow of your cheeks, forehead, jawline and sides of your nose.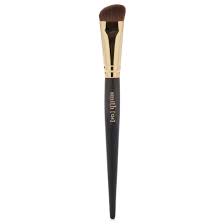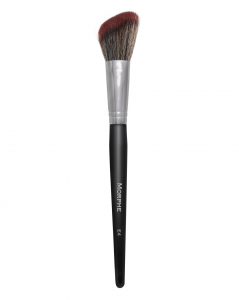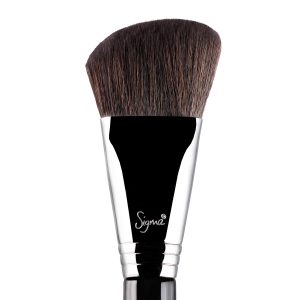 Flat Eyeshadow Brush
It is important to use the brush to get more precision and apply the eyeshadow smoothly on your lids whether it's a matte eyeshadow or a shimmery one. With a good eyeshadow brush, you can pick up the amount of eyeshadow you need with little or no fall outs. They are usually dense and flat with a rounded tip.
How To Use A Flat Eyeshadow Brush
Dip the brush into the eyeshadow or pigment you want to use then either pat on your eyelids or swipe on them. if you're using matte eyeshadows or pigment use the tap method, for shimmery eyeshadows, swipe. You can go over it with multiple layers depending on how pigmented you want it to look. Ensure you swirl the brush around to blend the edges.
Pro tip: wetting your eyeshadow brush with water of setting before applying shimmery eyeshadows will give you more pigmented eye look.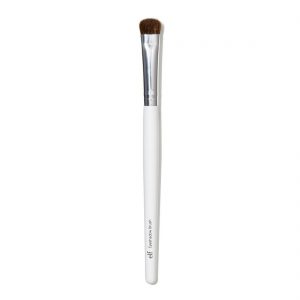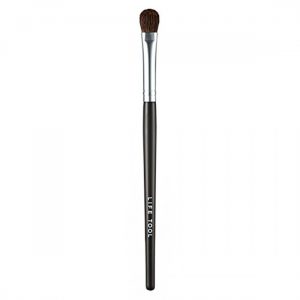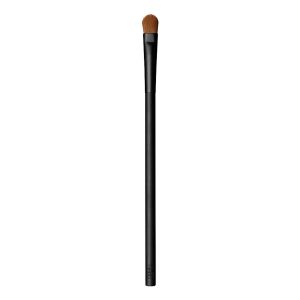 Highlighter Brush
To apply your highlighter, you can opt for the fan-like highlighter brush or the long, tapered fluffy one; these brushes are great for achieving your desired glow on your cheekbones, cupid bow and brow bone. the fluffy highlighter blush can also be used to apply blush
How To Use Highlighter Brush
Sweep your brush over the highlighter, if its a powder highlighter, dab off the excess and then apply on your cheekbones, cupid bow, brow bone and other places you wish to highlight.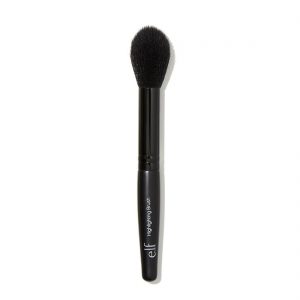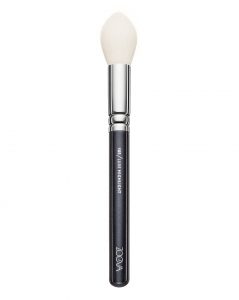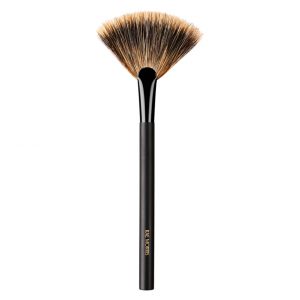 As I already established, using a brush instead of your hands to apply makeup is not only professional but also more hygienic and it saves time.
Ensure you wash your makeup brushes regularly to make them last longer as well as prevent bacteria from building up in the brushes. swirl the brush in the bowl of soapy water and work your hand into the bristles to deep clean it. Repeat this as many times as needed till the brushes are clean and the water is clear. Rinse and air dry the brushes afterwards.
I hope this article was helpful. Read more makeup hacks you probably don't know about here.
You can subscribe to my YouTube Channel for makeup videos and demonstrations of how I achieve a flawless makeup
You can also download my makeup tutorial booklet + videos FOR FREE.
Xoxo,