Hello everyone! I am back here with another interesting piece dedicated to one of my favourite product from the makeup world! The product is Eyeliners – something that I can talk about all day long because of my love for it! Today, I will be taking you through all you need to know about eyeliners. This will also help you decide which kind of eyeliner you should buy, to know more, read on!
What Are Eyeliners?
The artistic wing that you see on the eye-lids of people around you is drawn using an eyeliner. It comes in a number of categories: gel, liquid and pen eyeliner. This also affects how easy or difficult it can be to apply your liner. Pen eye-liner is relatively easier to apply while the gel and the liquid eye-liner require a certain degree of mastery.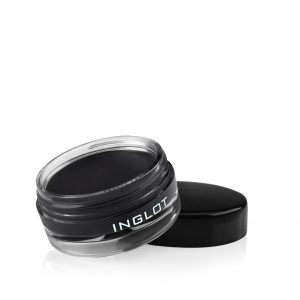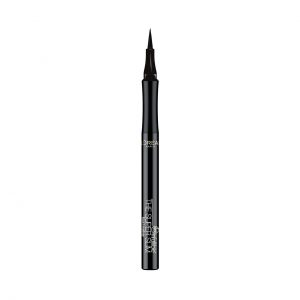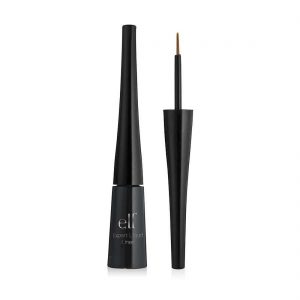 How To Apply Eyeliner?
Eyeliners can be very tricky to apply at first. This is why people who are new to the world of makeup tend to shy away from trying this product. Trust me, if you try it out, it will change your makeup game FOREVER! When I started off with applying eyeliner, I was very shy as well. I kept thinking that my wings were uneven – but, that's completely fine! There is always a first try, right?
You can use a pen eyeliner, which can be used just like a pen to draw your wings on the eyes. The gel eyeliner requires a little more expertise than the pen eyeliner but it's easy to control as well. The most challenging one is the liquid eyeliner. Personally, I stay as far away from it as possible. lol, not because I don't know how to use it but because it's more convenient for me to use the gel eyeliner ( which is my favourite) and pen eyeliners.
Which Eyeliner Should You Buy?
There are uncountable eyeliners available in the market right now. You can choose to go for drugstore eyeliners or high-end ones if your pocket allows. And you can buy either the liquid one, gel or pen eyeliner. I would suggest that you start with the less expensive one. My personal favourites from the drugstore are the L'Oreal felt tip eyeliners, Inglot 77 Gel eyeliner (it's my most used one) and Elf Liquid Eyeliner. They are easy to apply and dry fast. The Kat Von D Tattoo eyeliner is a good one from the high-end ones. All these would last you the entire day and they are water-proof as well. If you think that your initial level of practice is good then I would recommend that you try Inglot gel eyeliner "77" or L'Oreal Infallible Gel Eyeliner. The brush that comes along might not be great but you can buy a good brush for it separately.
I would like to conclude by telling you all that learning to apply eyeliners cannot be done overnight. It took me good two years to get my wings aligned – all you need to do is not give up! Everyone has a different set of eyes, some are small while others are bigger in size. Some people like a small wing while others want a more elongated one. It all depends upon personal preference and you should not shy away from exhibiting your own art!
I have a tutorial on how to draw eyeliner perfectly on my YouTube channel. You can watch it for more help.
You can also download my makeup tutorial booklet + videos FOR FREE.
Xoxo,
💜