Foundations with skincare benefits seem to be my favourites now and on that note today is the Clinique Even Better Refresh Hydrating and Repairing foundation, another addition to the Even Better range from Clinique.
Here's the deal about getting a foundation: there's a host of them, but foundation is usually not always a one-size-fits-all. While some foundations are good for oily skin, some work great for dry skin, some work for all skin types. The good news is I've run a check on an array of foundations and I daresay the Clinique Even Better Refresh Hydrating and Repair foundation may be among my top faves.
Within my range of options, this line of foundation has ticked my box of long-wear, great coverage and skin nourishing. I will be doing a review on it and why you just may create a space for it in your kit. Before kick-starting, a brief run on this foundation.
Clinique Even Better Refresh Hydrating and Repairing Foundation Description
The Clinique Even Better Refresh Hydrating and Repairing makeup is formulated with hydrating hyaluronic acid that smoothens fine lines. It contains skin-smoothing peptides, brightening Niacinamides, salicylic acid that exfoliates the skin and some more antioxidants. The refresh foundation is both full coverage and hydrating. It contains no parabens, no phthalates, no fragrance, is allergy-tested, oil-free, non-acnegenic and won't clog pores. – talk about bang for your buck!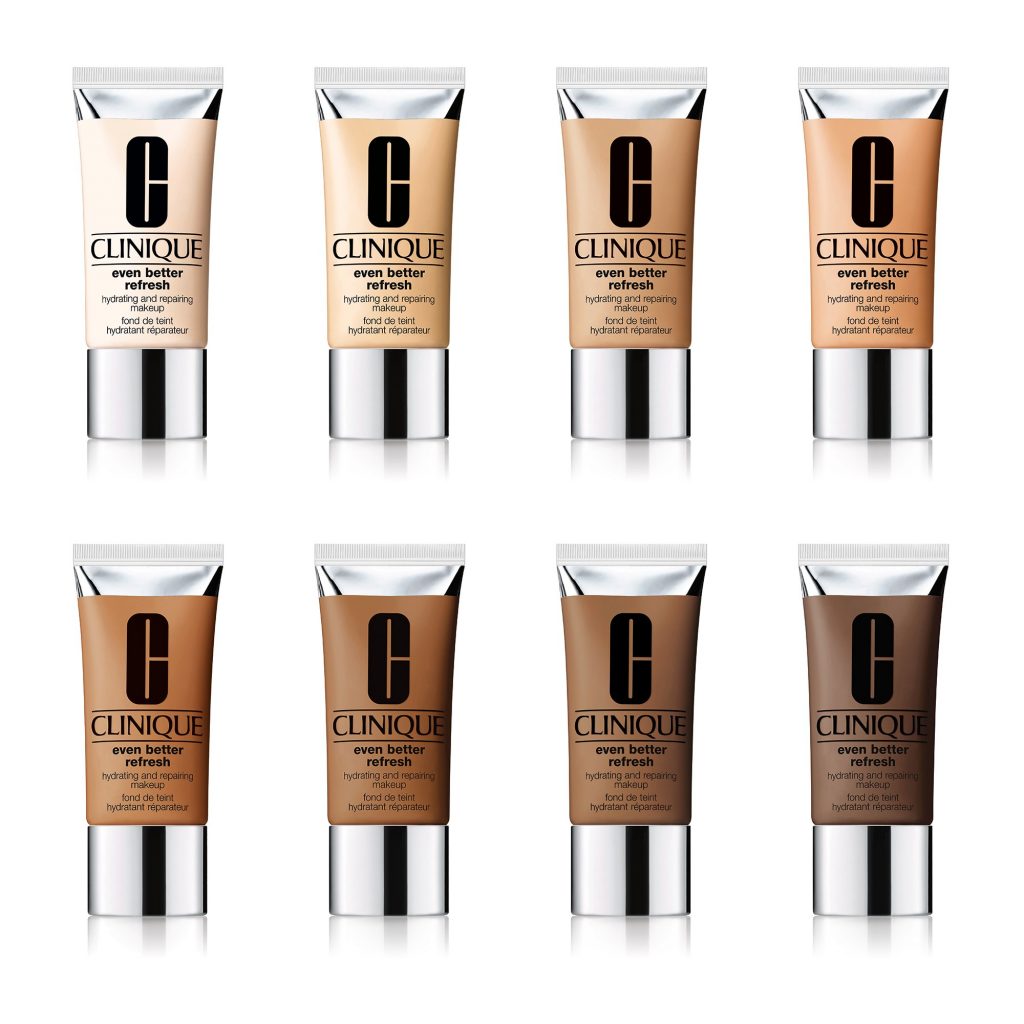 How Many Shades Does Clinique Even Better Refresh Hydrating and Repairing Come In?
The Clinique Even Better Refresh Hydrating and Repairing Makeup is available in 27 shades that range from very fair to deep skin tones. These shades come in undertones such as warm, cool and neutral. Not the widest range but there's always room for improvement.
The Clinique Even Better Refresh Hydrating and Repair Foundation
Not too long ago, I was all about Makeup Forever Reboot Foundation (not like I'm one that gets stuck on a foundation for so long though). I have to admit knowing the Clinique's line of products reminds me of its area of specialization. If you're someone that's so neck deep into skincare, as well as makeup, you know the brand has impressive skincare products and even some concentrated on acne and anti-aging.
That's a story for another day. As in my characteristic manner, before buying foundations, I love looking up reviews on the Clinique products. After being convinced pleasant testimonies were not proportionate to the 'not-too-nice' reviews, I took the bold leap.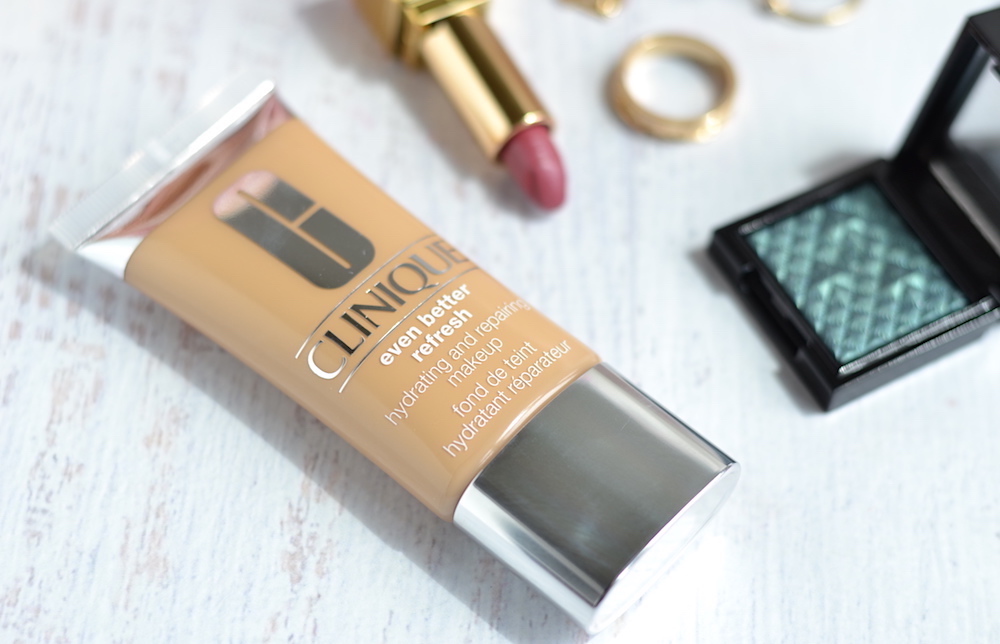 The Clinique Even Better contains hyaluronic acid that plumps fine lines, has potent peptides to help keep skin smooth and salicylic acid to retexturize the skin- bingo! Being a skincare enthusiast, I can't resist potent products- especially if it doubles as a makeup product.
The Clinique Even Better Refresh Hydrating and Repairing Makeup comes in a squeezy, easy-to-use tube. It is lightweight, of a creamy texture and blends evenly into the skin and leaves a satin finish. The hyaluronic acid which works as an hydrator makes this foundation moisturizing as well.
Yes, as claimed- it is absolutely fragrance-free!
In terms of application, I really loved the performance of the foundation. It has a not too thick and not too thin consistency, It blended very well and easily into my skin. So you can use whichever one you prefer between a beauty blender and a foundation brush.
I am however, of the opinion that the Even Better foundation is better on dry skin. Those with combination to oily skin, who would like to tend towards matte foundation might not be a fan of this foundation.
The Clinique lived up to its claim about being lightweight and providing a medium-to-full coverage. It helps with my occasional skin breakouts, and people with lots of skin blemishes are a testament to the fact that the coverage is brilliant.
As for the wear, it is said to last for 24 hours. I rarely have to wear makeup for a full day, but it holds up fine for the 7-10 hours I use it. No creases, no caking, no smudging.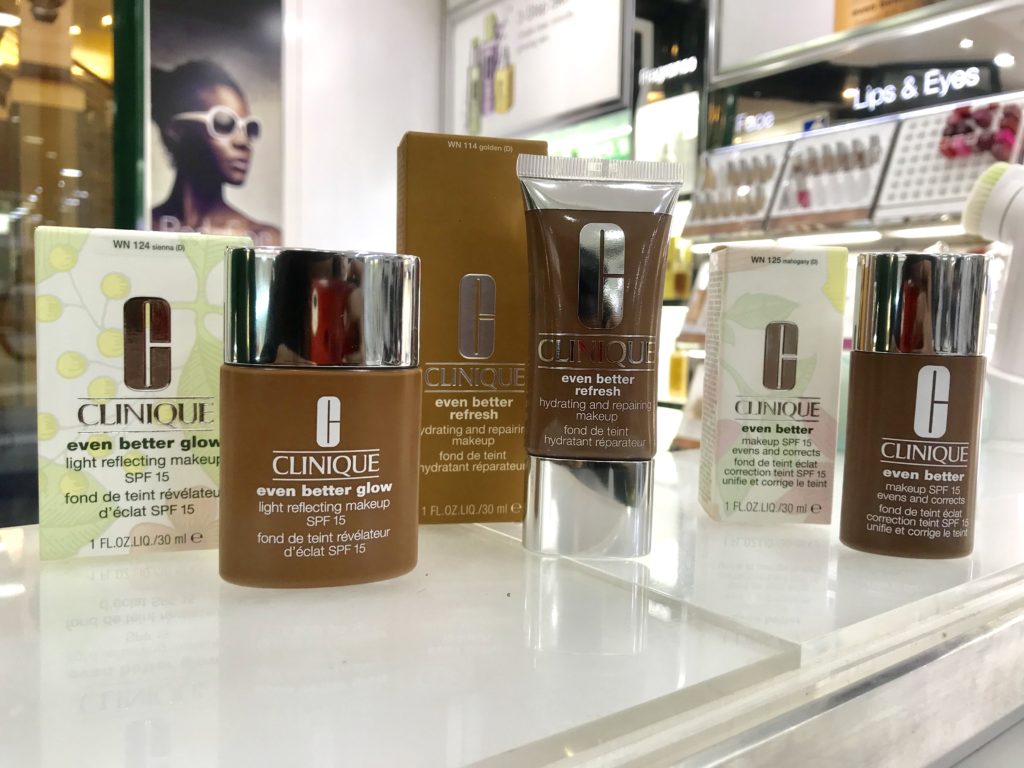 My Take on The Clinique Even Better Refresh Hydrating and Repair Foundation
To me, it's mostly 'all-pros' than cons, even though it's been under my scrutiny since I got it. The application is a walk in the park, the coverage is great too. Oh, like I mentioned afore, it serves dry skins better. Oily babes may disapprove of this, even though the shine can be handled with a powder or blotting pads.