Usually, it's a bliss when a product you get for one purpose happens to be multipurpose. Take for example a sunscreen you buy that can work as a makeup primer, how cool!
Makeup is used by lots of people to cover up skin problem and blemishes, now, imagine a foundation that not only helps to cover up imperfections but helps to treat them.
A foundation that acts as a skincare product; helps to hydrate your skin, treat pimples, reduce the appearance of fine lines and wrinkles and at the same time, giving you that flawless non-cakey finish.
Bear in mind that even though some foundations provide skincare benefits, you definitely shouldn't neglect your actual
skincare routine
or replace it with this kind of foundation.
One of the foundations that provide skin care benefits is the Neutrogena Skinclearing foundation and that's what I'm going to be talking about here today.
Even though I've had this for a while, I've been reluctant to post a review (blame it on my other side gigs).
On a side note, highly appreciate that I'm doing the needful (so yay!).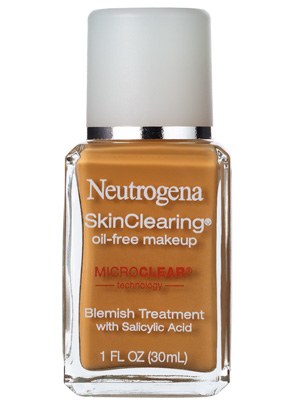 Neutrogena Skinclearing foundation– Product Description
The Neutrogena Skinclearing foundation happens to be the only liquid foundation formulated with Micro-clear technology to clear blemishes out and also prevent skin breakouts. Micro-clear technology amplifies the power of salicylic acid by penetrating the defence of oil and clogged pores for speedy acne relief.
The Neutrogena Skinclearing foundation comes in 12 shades for every skin tone. It is said to be non-comedogenic so it doesn't clog pores, which sits well with me since I have acne-prone and oily-to-combination skin.

Packaging: If you're all about the fancy glitz and glam, the packaging may be a turnoff for you. It is as basic as the word 'basic'. It comes in an ordinary glass bottle.
Consistency: The product's consistency is thick and it has no smell.
RELATED: All You Need To Know About Foundation | Foundation 101
My Neutrogena Skinclearing Foundation Review
If you have been in the game of makeup, beauty and skincare game, then the name 'Neutrogena' must have been engraved in your mind. However, if you are just getting to know about this brand, then you are right about to get in contact with one of the brands that have toed the line in the world of cosmetics (skincare and makeup included)… I digress! Let's just dive right in.
So I walk into Sephora like the badass that I am with eyes scanning around for a new foundation. If you know me too well, you know how much I enjoy trying out new foundations.
When I am too confused as to the foundation to go for (which is pretty ironical considering the fact I gave tips to follow when shopping for makeup in a previous post), I ask the attendant for suggestions, and she says " Would you rather a medium to full coverage foundation that wouldn't irritate an acne-prone skin and could stand up to an oily skin?''
Sounds like everything one wants in a foundation, not so?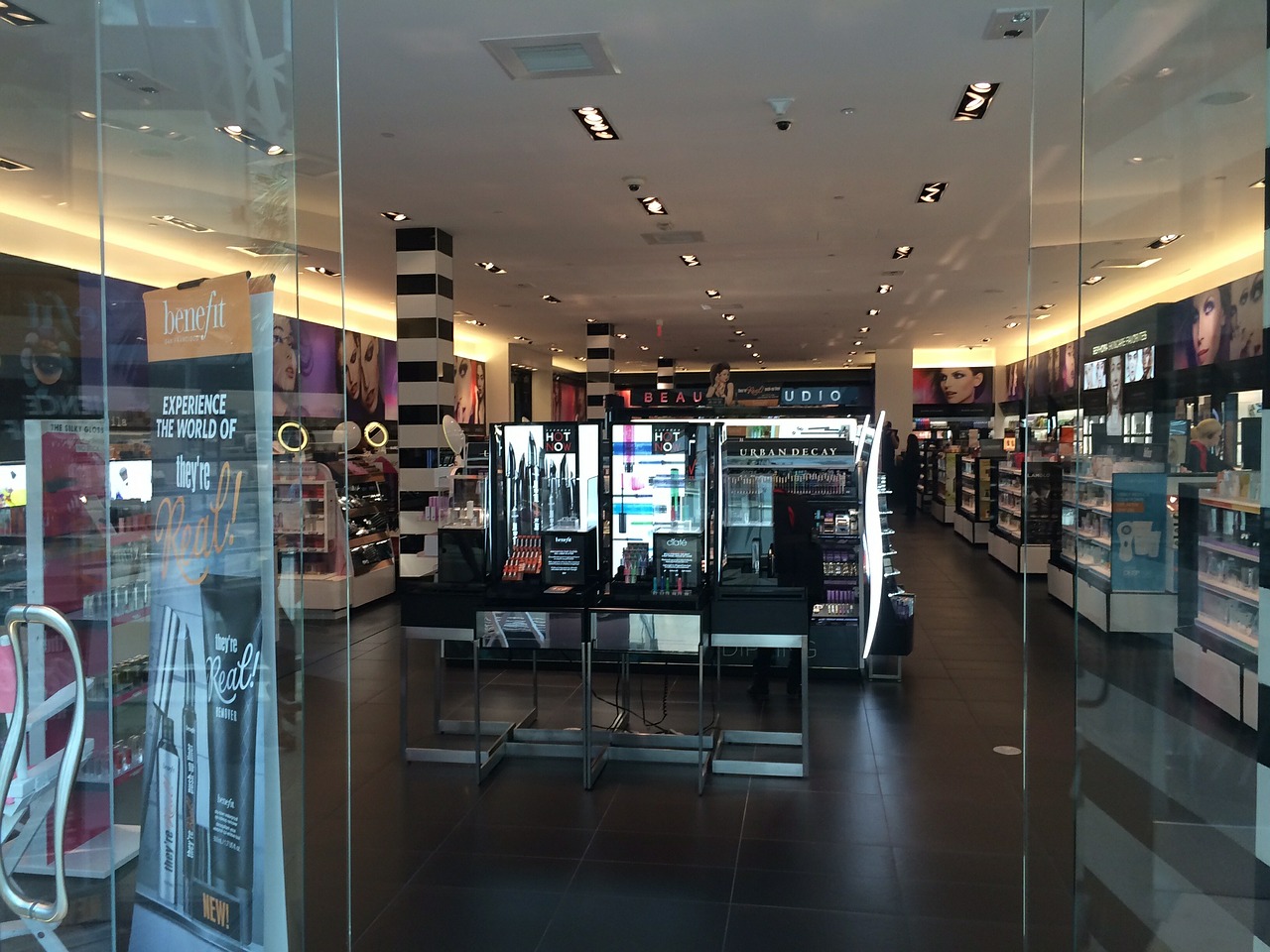 Right after nodding in the affirmative, she directs me to a corner in the store and boy, I didn't seem to find my prince charming in the Neutrogena skin clearing foundation. It wasn't love at first sight, so it definitely wasn't my perfect fairytale if you ask me. The packaging was lacklustre and kinda boring but I was hopefull.
Well, don't we just focus on the content instead? So I press a little of its content on the back of my palm and boom! Such great consistency! Never mind, I'm not that easy…lol. You've got to give me more than one reason you have to be kept by me. It heard me.
Prior to this, I had really never used any makeup product from Neutrogena, however, I swear by a lot of their skincare products from moisturizers to toners, face cleansers and what have you. So when a product from Neutrogena claims to have skincare benefit, it was definitely worth giving a try.
The foundation provides a natural look with a breathable feel and control shine. Y'all know how much natural-looking makeup defines me. A reason right there. Jeez… Its coverage is so smooth, in fact, I struggle with the urge to blend too closely around my eye.
Not like the foundation feels dry, the Salicylic Acid that fights blemishes would definitely be too harsh for the eye area. I'm four-eyed already, I have to stay safe.
The foundation pretty much melts into my skin. I would say the coverage it gives is medium at best when built up. No issue, not like I'm a fan of full coverage foundations for my everyday look and I have no exaggerated blemishes that need hiding.
I wouldn't necessarily say I've seen enormous changes in my skin. I still have the periodic breakout or pimple. Some vanish quickly, some stay longer than wanted- like this stubborn one on my cheek. Sigh!
Pros of the Neutrogena Skinclearing Oil-Free Foundation
1. It gives a natural, airbrushed finish
2. It prevents skin breakouts.
3. It provides good coverage.
4. Great consistency.
Cons of the Neutrogena Skinclearing Oil-Free Foundation
1. Boring packaging
2. It is only available in 12 shades, there might not be enough to go round
3. It's not very longlasting
4. A bit pricey
My Take on The Neutrogena Skinclearing Oil-Free Foundation
The Neutrogena Skinclearing foundation has provided a smooth and soft skin, which is impressive. Neutrogena foundation is also one of the foundations good for oily skin. Though it doesn't last for more than 6 hours and it contains no sunscreen which makes it not a good choice for sunny days. It still makes a good statement for itself.