What's better than a full-coverage foundation that not only feels nourishing but super lightweight? Not so much. Hi to my not-so-recent foundation addition-*drum roll* the Pat McGrath Skin Fetish Perfection Foundation!
'Mother' is the term that is ascribed to Pat McGrath not only because she's in every sense of the word our mother in makeup industry, inspiring thousands and probably millions of us but also for birthing out magnificent lines of cosmetics and for the stunning role her products play in influencers, makeup artists and consumers since she launched her first product (Gold 001) in 2015.
A few months ago, she announced the release of her foundation, the first foundation in Pat McGrath's makeup line and boy, were we are excited.
Well, let's see if mother has had me nurtured by her Skin Fetish Sublime Perfection Foundation.
Product Description
The Pat McGrath Skin Fetish Sublime Perfection Foundation is a fluid-like, oil-free foundation that features an array of proprietary ingredients. One of which is the Vita-Serum Complex, which is said to help the skin generate its natural production of hyaluronic acid to keep it plump, nourished and bright. Foundation with skincare benefits? HELL YES!
Another ingredient is the Diamond Core Powder Technology. This implies that the pigments in the foundation have a diamond shape that allows light to reflect on them.
The foundation has coverage that falls at sheer – medium to give the best skin-like finish but it sure can be built by a setting powder. "levels of blurring."
The packaging reminds me of Estee Lauder Double Wear, which by the way is one of my favourite foundations, they both have this thick glass bottle and shape, but Pat has the black cap with golden rims and has a little more luxe in its packaging. Other than that, the two foundations do not seem to share many other things in common.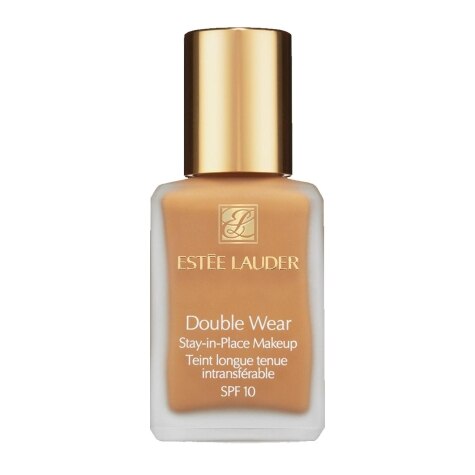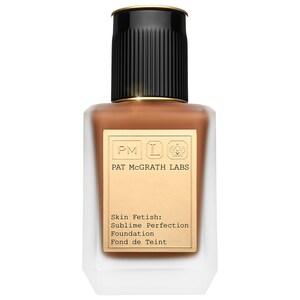 Foundation Shades
The Pat McGrath Skin Fetish Sublime Perfection Foundation comes in 36 shades. The 36 shades are separated into five categories: light, light medium, medium, medium-deep, and deep. Each has about 7/8 shades to pick from in neutral, warm and cool undertones.
Pat McGrath Skin Fetish Perfection Foundation Review
Getting this foundation didn't come as easy as it sounds. First off, the price threw me. Girl, my pocket wept. lol. It retails at $68, definitely in the class of affordable foundations. Of course, for such price, I had Olympian expectations (as with everyone else if we're being honest).
It comes in a serum-like consistency, with ingredients that help hydrate, blur and smooth the skin.
I think I constantly mention how much I love natural makeup on a lot of my blog post, so guess who instantly fell in love with Pat McGrath's foundation.
The skin-like finish of this foundation was all that was needed to draw my attention. Even though it clearly states the coverage is light, it covers my blemish pretty good although I don't have a handful of skin blemishes, I need it for occasional skin breakouts.
To the part I dote on the most, the blending game! I can't accurately explain how excited I was when I apply the foundation. No jokes guys, it blends so well into my skin, perfectly evens out skin tone and texture with each blend.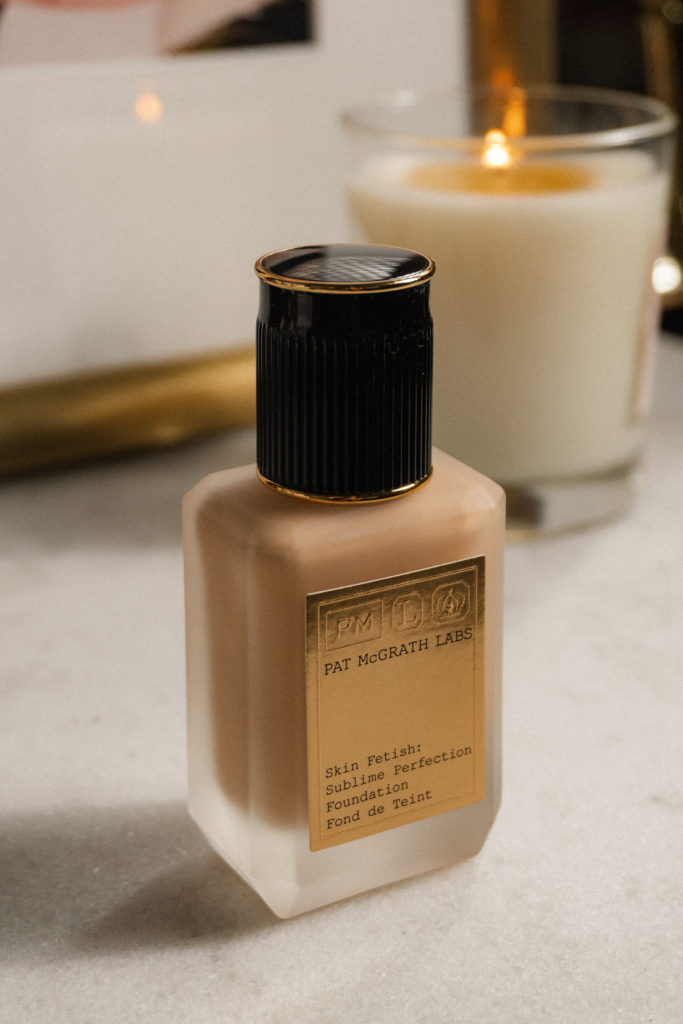 I have a combination/oily skin, so by the end of the day, there was noticeable shine around areas where I get oily the most. If you have similar skin type, this is controllable, just pair this up with a good primer and setting powder. When you get oilier than you want, you can simply blot the excess with a blotting sheet.
While I do not like this so much, I honestly can live with it.
If you wear glasses, you might find this useful: Makeup Tips For Girls That Wear Glasses
Pros Of Pat McGrath Skin Fetish Perfection Foundation
Lightweight

Blends evenly
Accommodates all skin shades
Natural finish
Cons Of Pat McGrath Skin Fetish Perfection Foundation
Pricey

Could appear oily
Very minimal coverage (if you're the type that wants full coverage at first application)
My Take on the Pat McGrath Skin Fetish Perfection Foundation
I've used the Fetish Sublime Perfection Foundation on a few different occasions and long hours. Yes, it can get oily but definitely unblotted (watch out if your sheen is uncontrollable). The lightweight, natural/blurred finish and easy blending effects are definitely my best parts of this foundation.
Some expensive beauty products don't live up to the hype but THIS! definitely did.