We are back on the subject matter of finding the right foundation for your skin type. Sure dewy skin is the rave of the moment, but you know this is not for you if you have combination or oily skin. If you have combination skin, your face will look funky, with parts of it looking like a well-greased pan before noon. It sometimes makes wearing makeup for long hours uncomfortable and unattractive.
Not to worry, though, because I'm here to provide you with a list of foundations especially suitable for combination skin. These products are long-wear, non-comedogenic, and are easy on the skin. You're sure to have a face free of shine even after having makeup on for most of the day. These are some of the best foundations that will leave you looking flawless, and most importantly, grease-free. You can also read up on All You Need To Know About Foundations to understand better what kind of foundation you need.
#1. Makeup For Ever Matte Velvet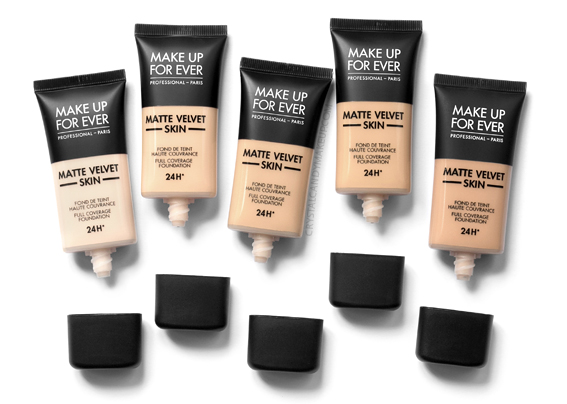 By most reviews, this is the best matte foundation ever to give you that full coverage without any shine. It is super easy to dispense and use, and there is no worry about finding your ideal shade because it has one of the most extensive shade selections. It retails for about $38 but is well worth the price.
#2. Fenty Beauty Pro Filt'r Foundation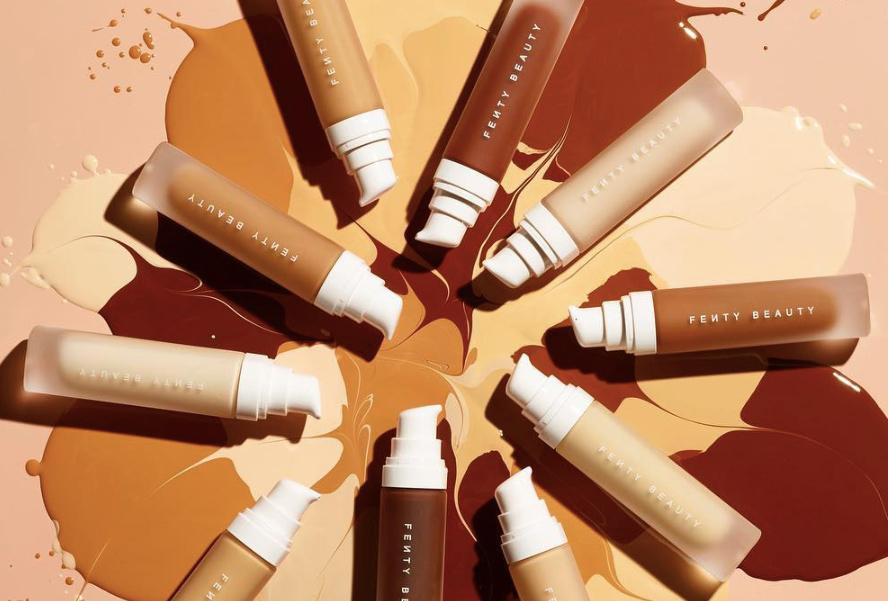 The Fenty Beauty makeup line was the most talked about when it launched in 2017. The foundation is one of a kind, and it retails for $35, which is a bit cheaper than other high-end brands. The best part is the foundation comes in 50 glorious shades. So yes, there is a shade for your skin tone. Read the full review of this foundation here.
#3. Hourglass Immaculate Liquid Powder Foundation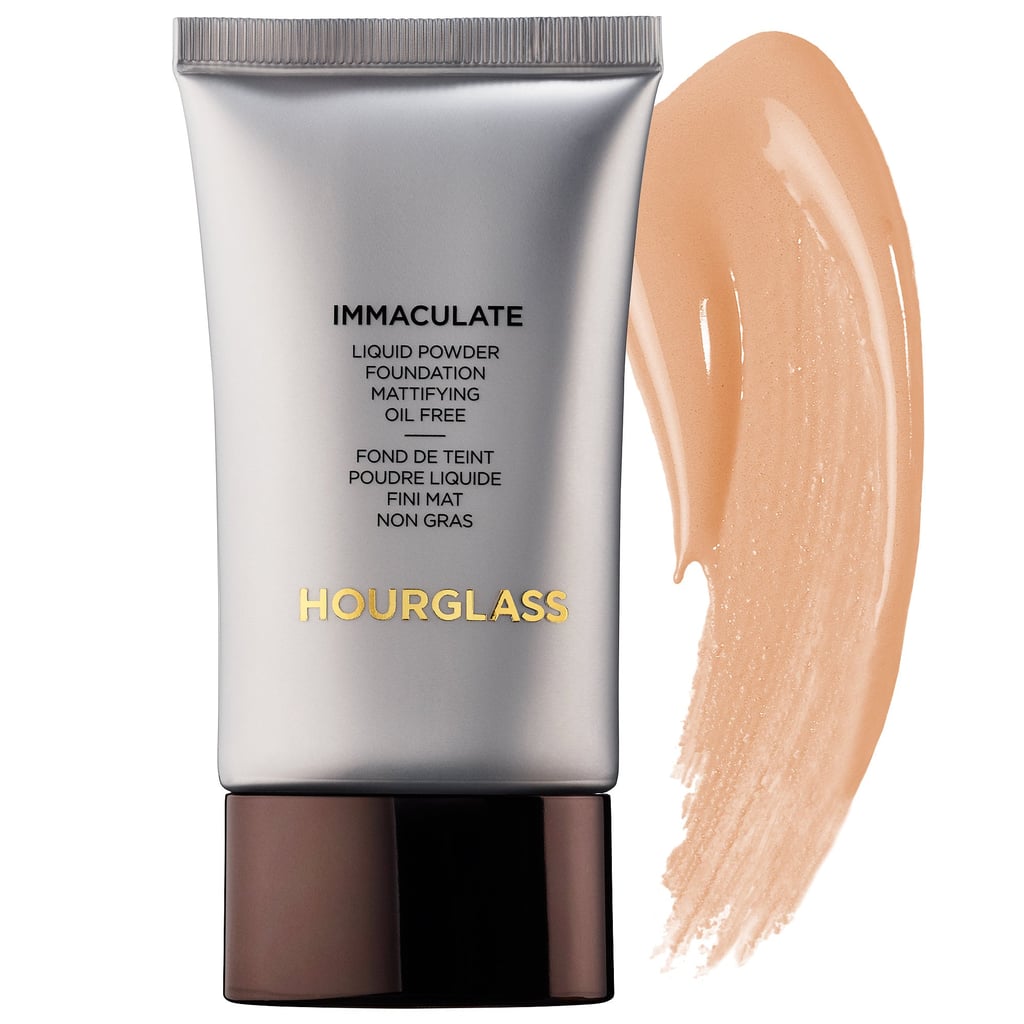 The foundation has a liquid to powder formula that soaks up oils and gives an even finish. You won't need any blotting paper of powder throughout the day, so you can just have some on and be out of your door in a few minutes. It is vegan and paraben-free and contains Kaolinite clay, the star ingredient in the formula that helps keep your face dry, giving you a glowy but not greasy look. It is a bit pricey as it goes for $56.
#4. It Cosmetics Bye Bye Foundation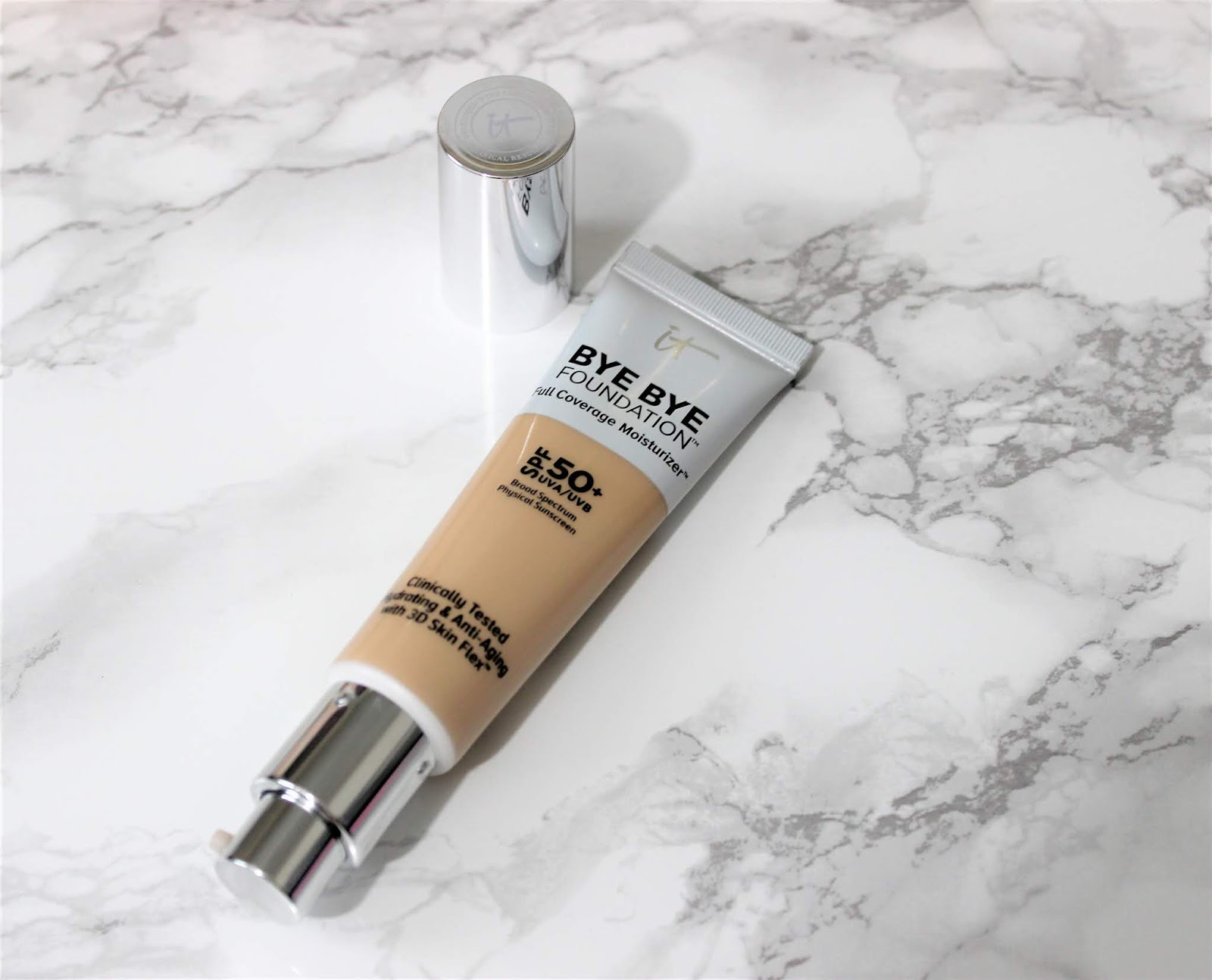 Thankfully there is a 2-in-1 foundation for your skin that offers sun protection containing SPF 50. You know sunscreen is not negotiable when it comes to makeup and a skincare routine. You get double the benefits with this foundation as you don't have to layer too many products to get the protection you need.
Get a long-lasting matte full coverage finish and all-day protection from the harsh rays. It retails for $39.50, but a great alternative is the Celebration Full coverage Powder foundation from the same brand retailing for $36. It is equally as good and gives next to perfect results.
#5. Estée Lauder Double Wear Stay-in-Place Foundation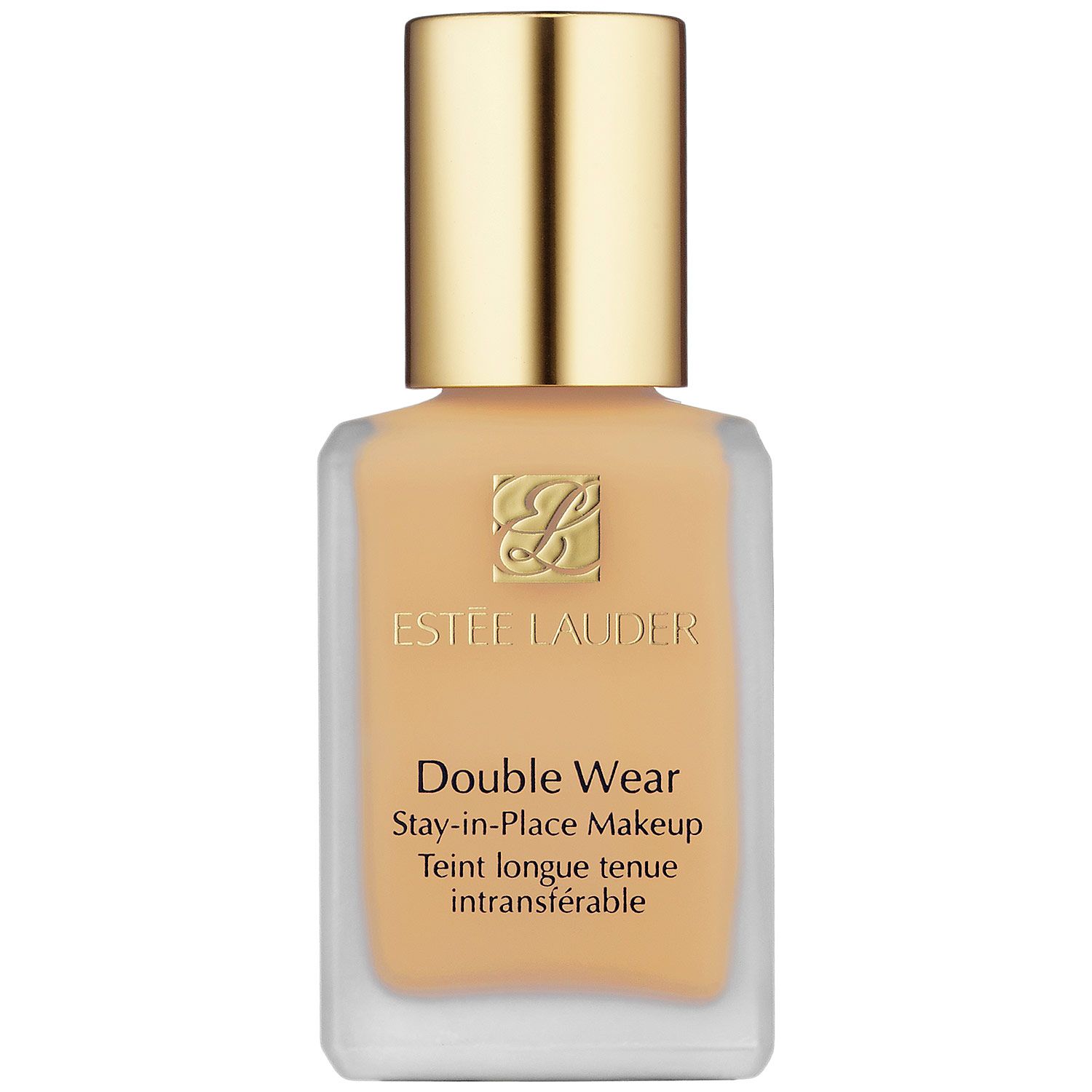 Available in 56 beautiful shades, this foundation is slightly thicker in consistency and offers medium to full coverage. It stays in place, looks natural, and does not oxidize; that is, it turns into a deeper shade after applying it. You can get this for $43, a bit on the high side but definitely worth the amount.
#6. Marc Jacobs Beauty Shameless Youthful Foundation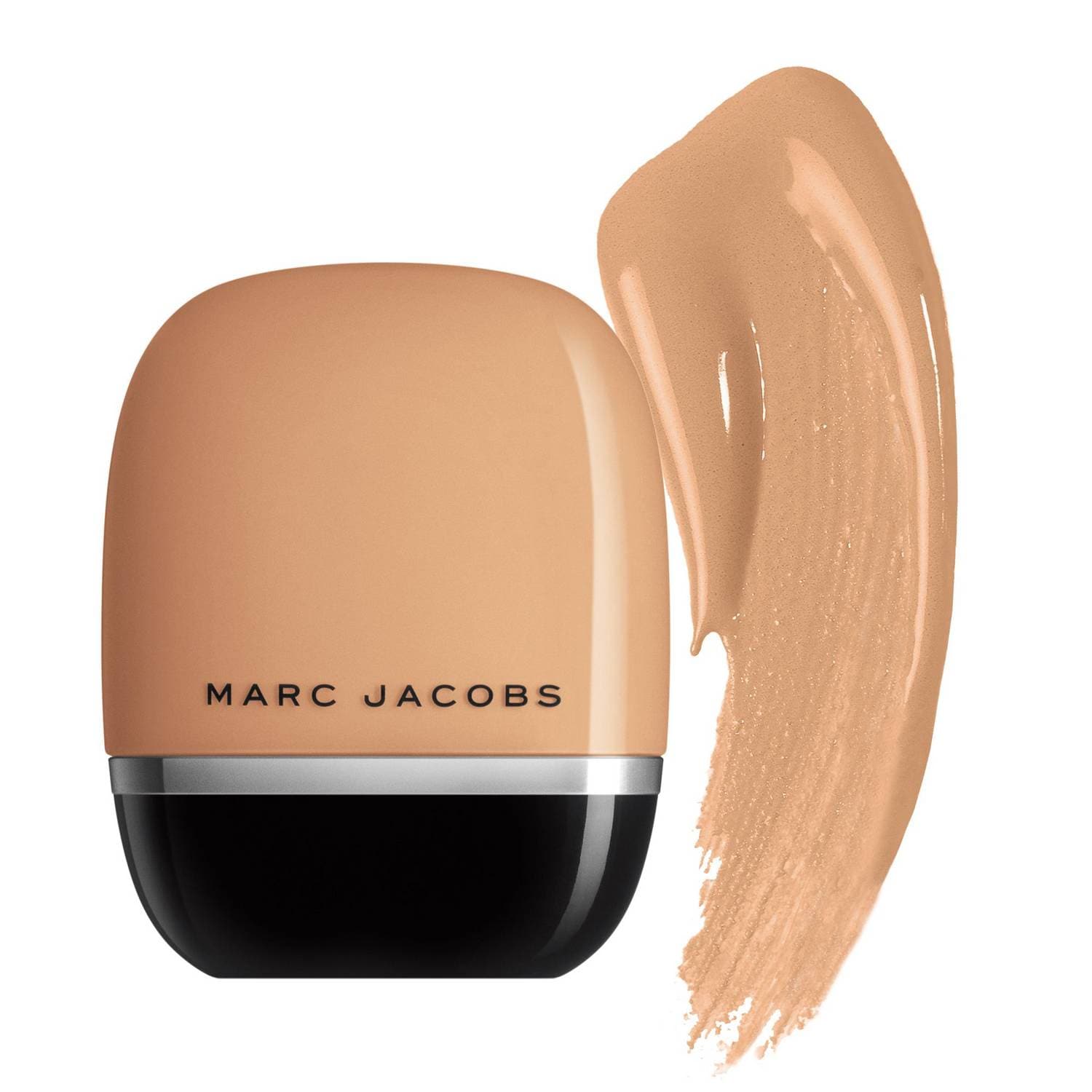 The magic ingredient in this formula, snow mushroom, lightly moisturizes the skin without leaving any shine. A bit of moisturizer prevents the skin from producing more sebum than when your skin is dry, which triggers the oil glands. It goes for $46, and if you have a little more change to spare, you can also go for the Rest(Marc)able Full Cover Foundation at $56, and it comes in 22 shades.
#7. Revlon ColorStay Liquid Foundation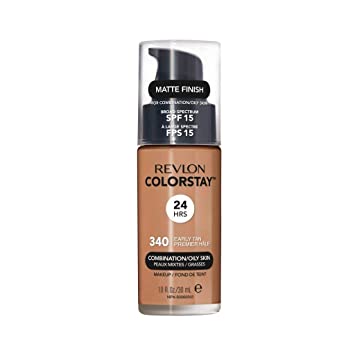 Who said you couldn't get quality on a budget? The foundation is affordable, and it provides medium to full coverage. It contains salicylic acid to help control oil production and SPF 15 to protect you from the sun's harmful rays. The downside to this foundation is that it has titanium dioxide, which causes flash-back in photos, so this isn't the right foundation for a photoshoot. It goes for $10.
#8. Clinique Acne Solutions Liquid Foundation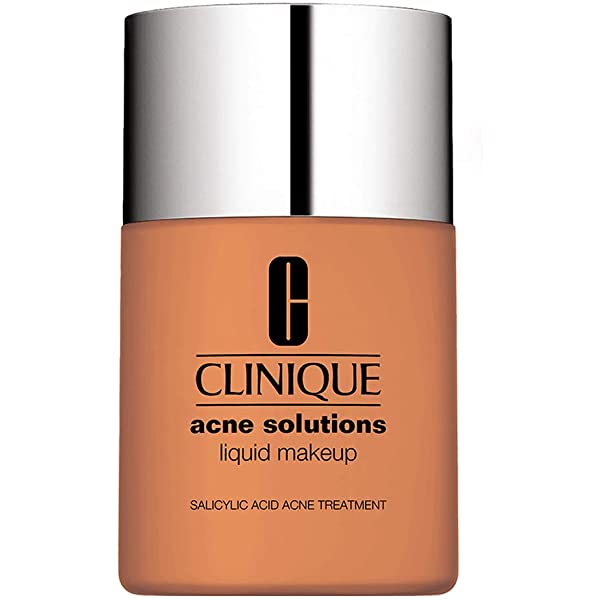 Last but not least is the Clinique Acne Solutions Liquid Foundation, retailing for $31. It features salicylic acid, which dissolves oil and dead skin that may clog your pores. It gives you a smooth, oil-free finish despite the whiteheads and blackheads that can be found on specific areas of your face. You can read a full review on Clinique Even Better Refresh Hydrating and Repair Foundation to know what the brand offers.
Having combination skin doesn't have to be such a drab. You can get the best out of your skin type by merely using the right products meant only for your skin type.